Dear users:
To better protect your assets, DigiFinex upgraded transfer risk management technology on 15 July 2020. Most of mainstream exchanges have completed such upgrade which drastically improves the security of assets.
We have tested with other major exchanges with deposit/withdrawal functioning properly.
Recently, many users reported failure of arrival of assets withdrawn from DigiFinex and transferred to other exchanges. It is verified that the main reason is that the receiver exchanges haven't completed multiple signature verification upgrade, as a result, they can't identify transfer under this security mode and can't receive and transferred assets. To achieve better user experience and reduced multiparty communication, we've made instruction below to facilitate transferring assets to exchanges without multiple signature verification.
You can refer to following content and provide it to receiver exchanges which don't support such wallet contract. Your assets will arrive once they finish the upgrade.
Background: DigiFinex has adopted a safer way to transfer and withdraw mainstream cryptos. Normally, Address A should be the same as Address B (as shown in the figure below), but they are different under the mode of multiple signature verification. Details are as follows.
1. Compatibility is performed when verifying address A, that is, only the address field in logs is considered after the block is parsed

2. Inquire ERC20 tokens transaction history RPC interface eth_getTransactionReceipt. The results are as follows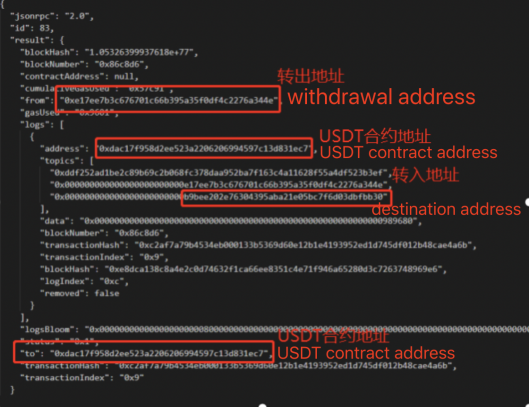 3. Inquiry results of DigiFinex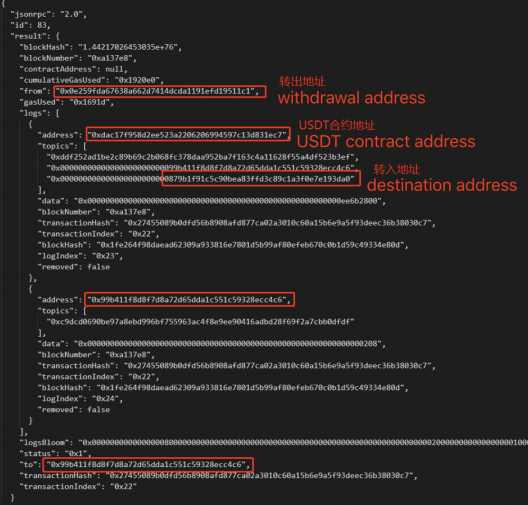 4. Theaddress in logs needed by the trading platform is the USDT contract address, and the destination address is on other platform The transfer will succeed, if the TO field address is the same as the other contract address.
Please provide this instruction to exchanges that don't support this security technology. And your assets will arrive after the upgrade is completed. Thanks for your support.
DigiFinex Team
7 Aug 2020
Join our groups!
English Telegram Group: https://t.me/DigiFinexEN
Chinese Telegram Group: https://t.me/DigiFinexcn
Follow us!
Official Twitter: @DigiFinex
Official Facebook: @digifinex.global
Official Instagram: @digifinex.global
Check us out ;)
Official Blog: https://blog.digifinex.com/
Official Medium: https://medium.com/@digifinex
Official Reddit: https://www.reddit.com/user/DigiFinex/
Official Kakao: https://open.kakao.com/o/giKpLDsb