DigiFinex.com digital asset trading platform has achieved the basic automatic processing of coin withdrawal. Users can withdraw coins from the APP or PC official website. About 10 minutes after block confirmation, tokens will automatically be transferred to account.

Precondition:
Before withdrawal has to open the 2-Factor Authenticator.Click here to get how to set up the 2FA

Text Tutorial

Step 1: Please open DigiFinex official website (www.digifinex.com) in your browser and click "Withdraw"








Step 2: Select the currency you want to Withdraw

>Click "Add withdraw address"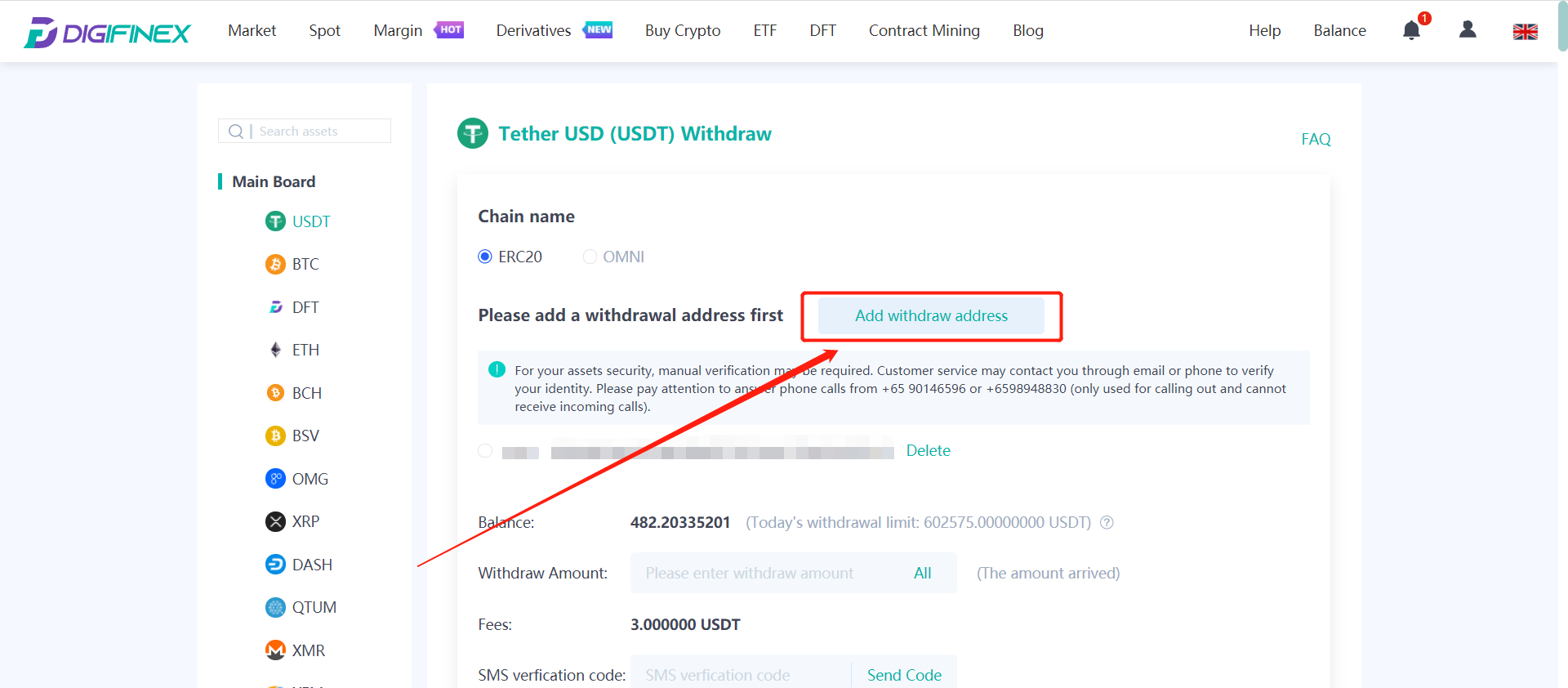 Step 3: Enter the Address, tag( EOS, XRP, GXC, LV and etc. coins must fill in Tag/Memo), Remark

->Click "Submit"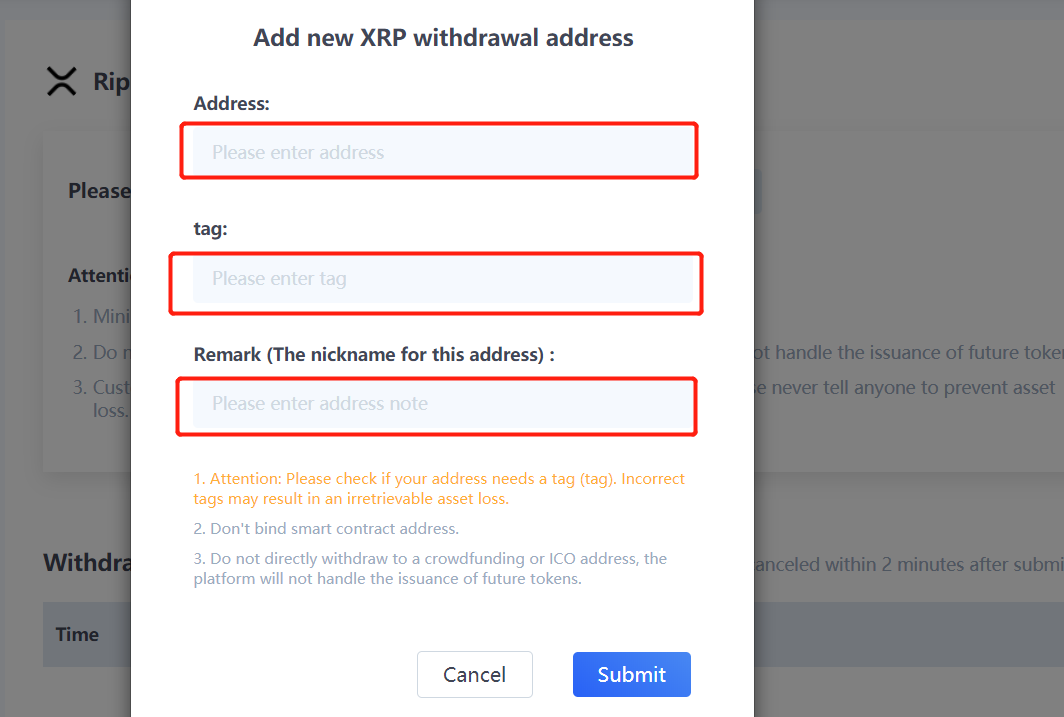 step 4:Enter the amount, verification code and the click "submit"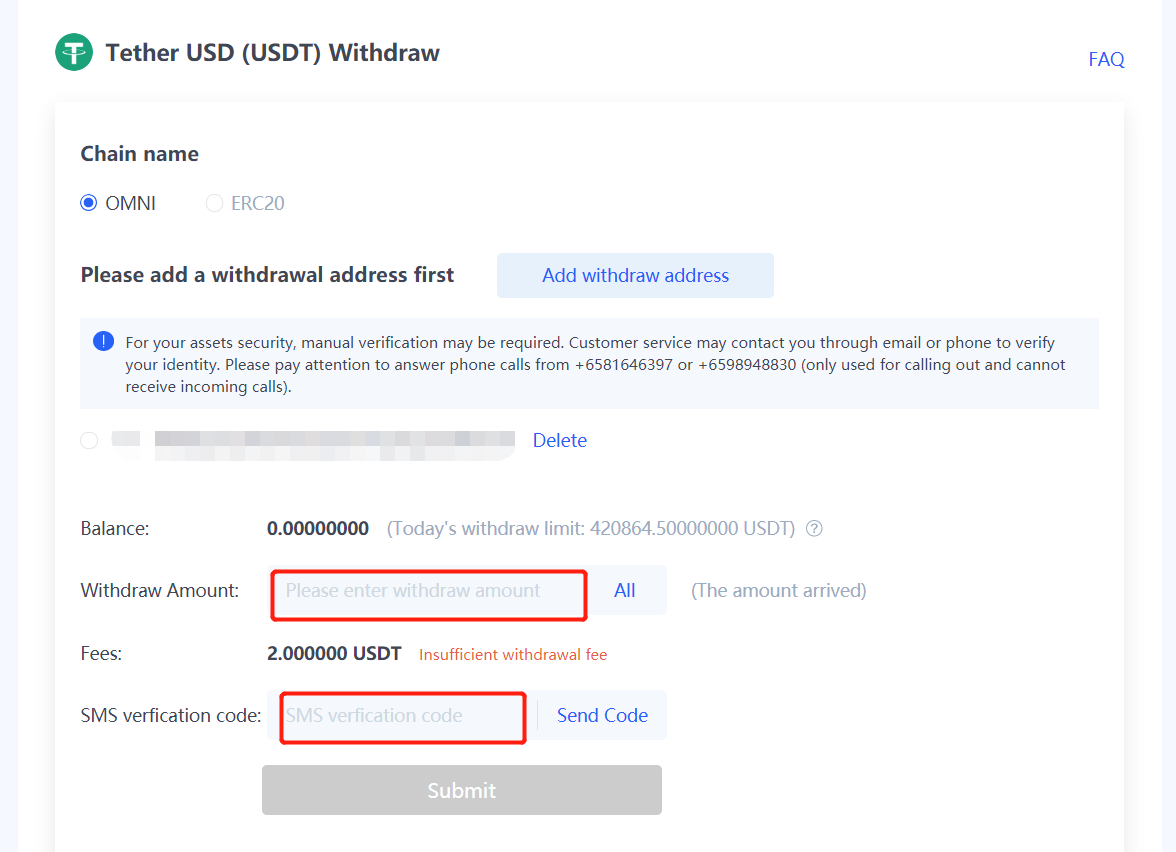 Step 5:Enter 2FA code

->10 minutes after block confirmation, coins will automatically be transferred to account.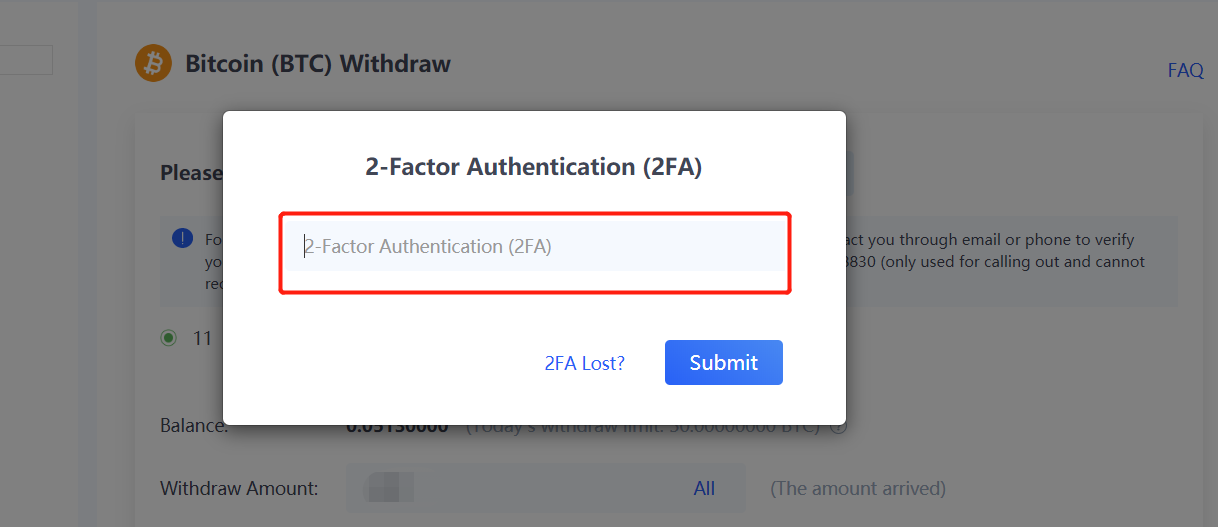 Gentle Reminder:

1.USDT has three chain types, please beware to choose the right one, otherwise it may lead to loss of tokens.








2.Lack of the handling fees. Some of the Handling are in the same currency, some are in different currencies. Please observe the tips carefully.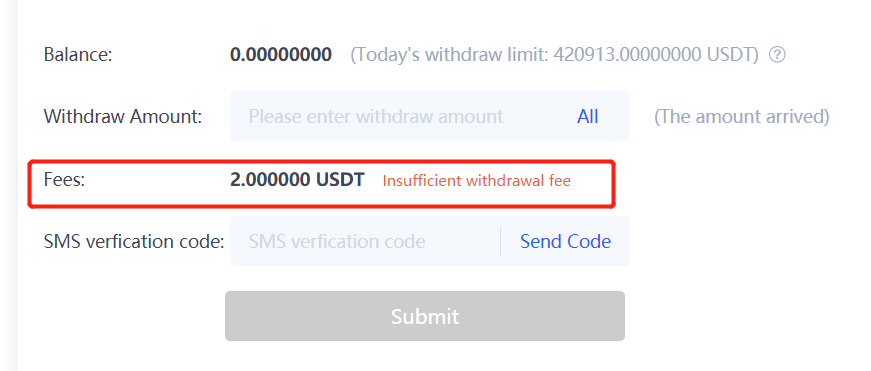 3.If the account doesn't open the ID Verification,the daily withdrawal limit of the coin is only 0.2BTC, which will increase to 10BTC after opening.

Click here to get how to do ID Verification




Frequently Asked Questions

1. What if coins does not appear in account?

Click here to contact Customer Service. Fill in UID, coin, number of tokens, Hash ID and our Customer Service will follow up after.




2. Does topping-up require transaction fees?

Yes, Click here to get the fees




Join our groups!

English Telegram Group: https://t.me/DigiFinexEN

Chinese Telegram Group: https://t.me/DigiFinexcn

Follow us!

Official Twitter: @DigiFinex

Official Facebook: @digifinex.global

Official Instagram: @digifinex.global

Check us out ;)

Official Blog: https://blog.digifinex.com/

Official Medium: https://medium.com/@digifinex

Official Reddit: https://www.reddit.com/user/DigiFinex/

Official Kakao: https://open.kakao.com/o/giKpLDsb