Dear users,
We are delighted to announce that Toncoin is listed on DigiFinex, and DigiFinex supports Toncoin on three chains. For your convenience, please be sure to read the following tutorial about how to deposit Toncoin to your DigiFinex account!
Step 1: Register a DigiFinex account through official website or App.
(If you have already registered, please ignore this step.)
Or visit the App Store or Google Play to search for "DigiFinex", install the official app and complete the registration.
Step 2: There are two different situations according to the Toncoin you own from the different networks:
A. If your Toncoin is on ERC20 or BEP20 chain, please search for Ton on the deposit page and select ERC20 or BEP20 in the pop-up prompt, then a payment address will be generated automatically. If you take this address as the recipient address in other wallets or exchanges, you can deposit Toncoin into your Digifinex account correctly. Please refer to the following operations:
A.I. Choose Balance and click Deposit.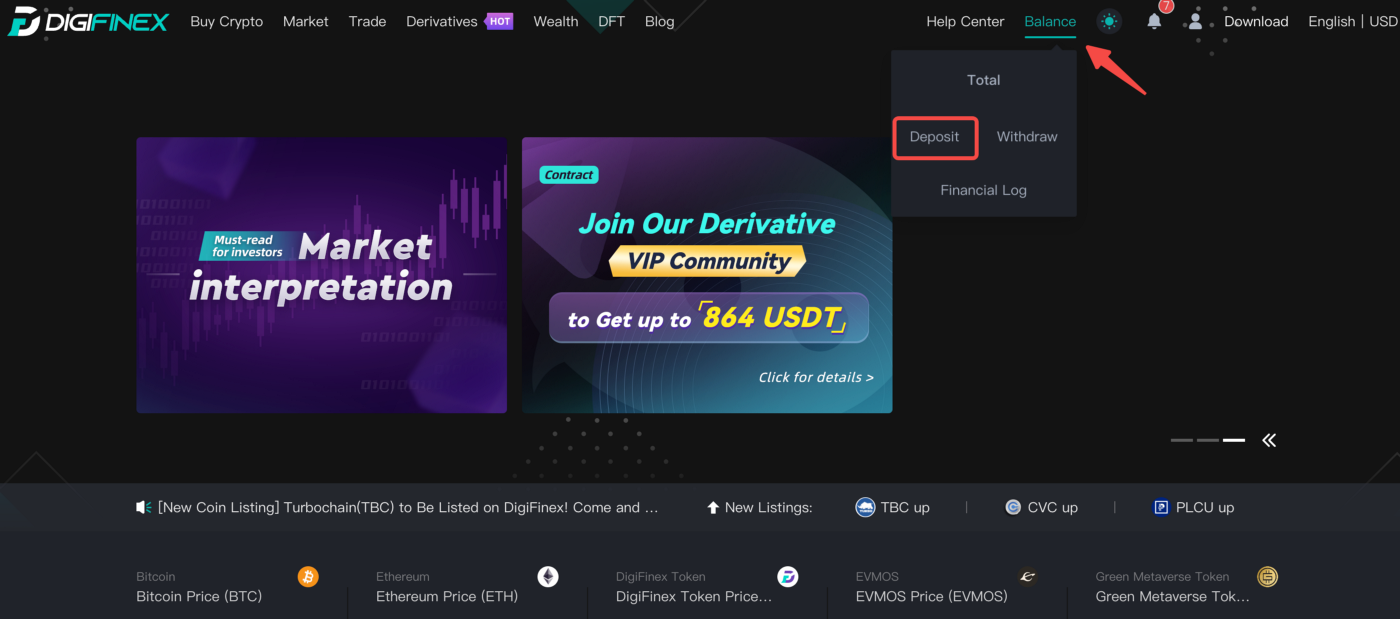 A.II. Enter Ton in the search and select it correctly.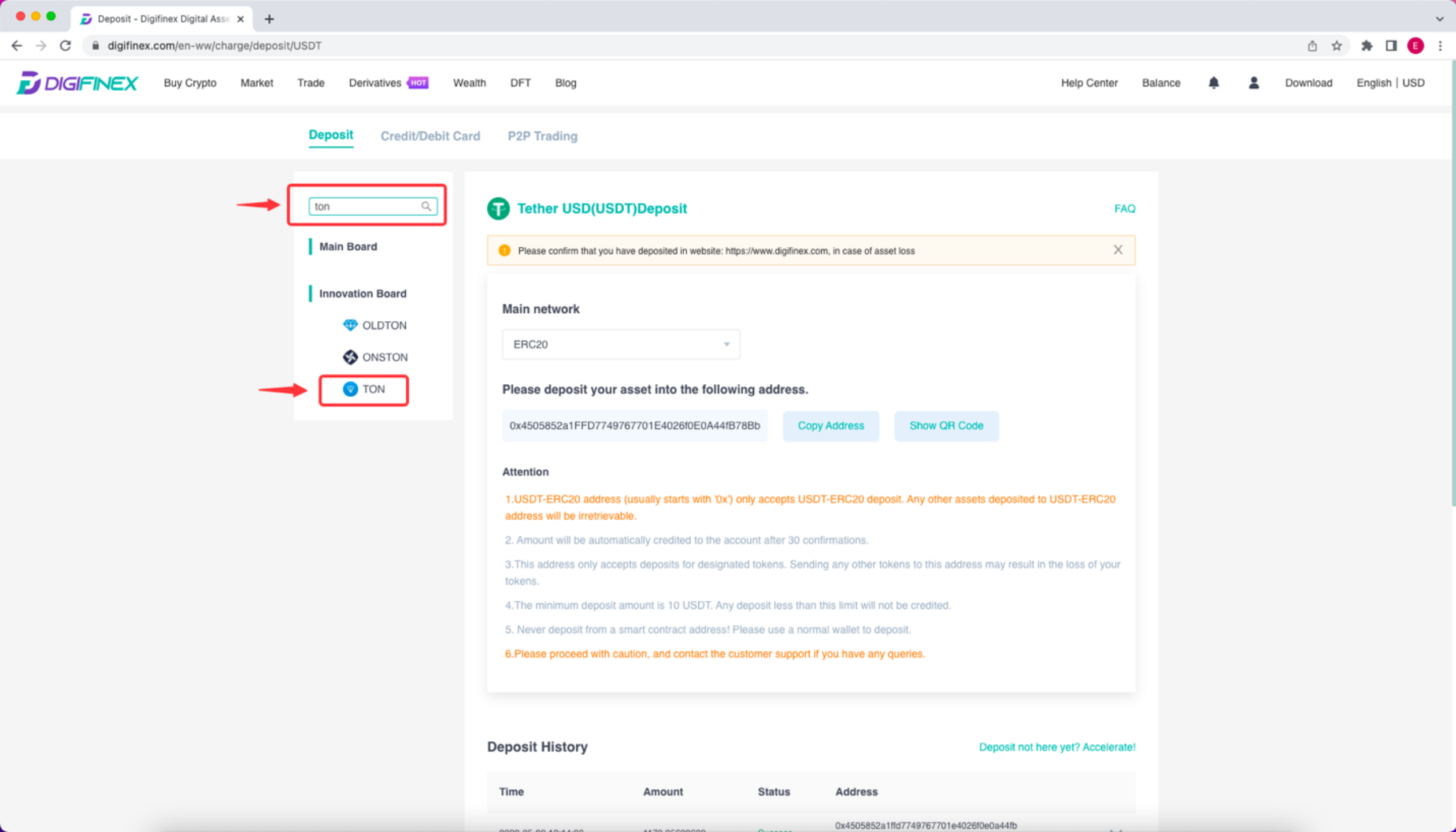 A.III. When you see the following prompt, please click OK for confirmation after carefully reading it.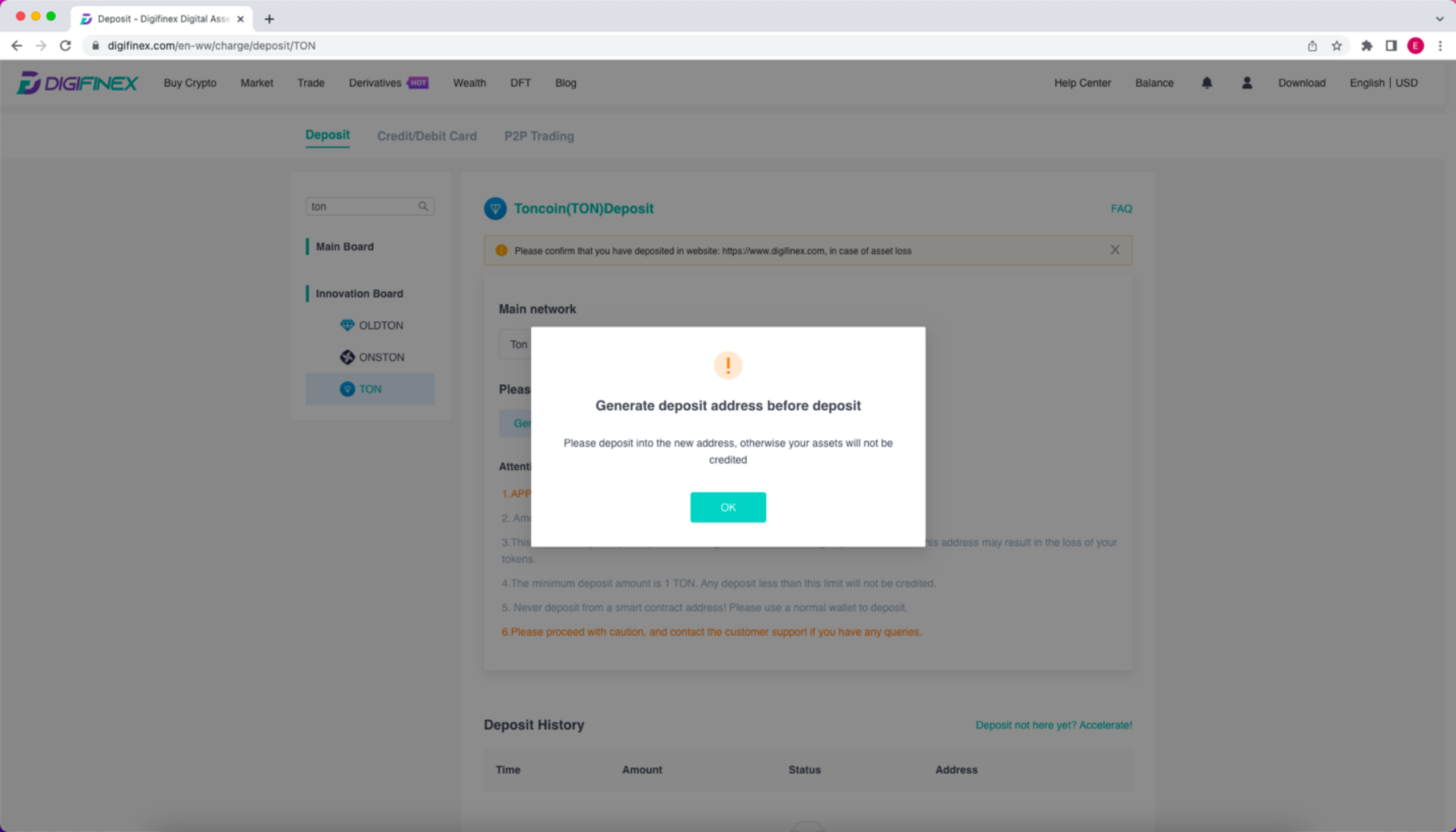 A.IV. In the pop-up choose network prompt, select ERC20 or BEP20.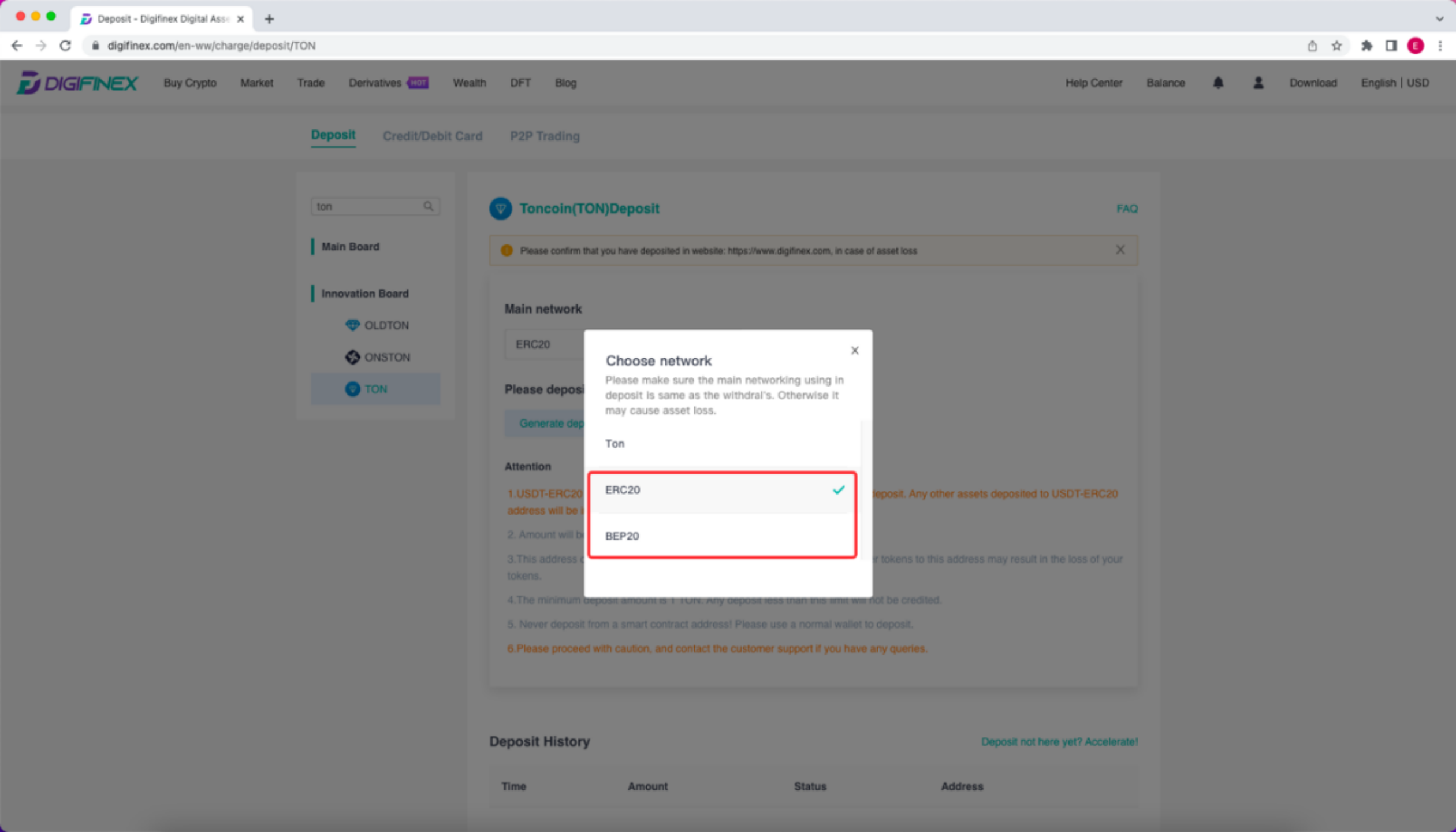 A.V. On the following page, click Generate deposit Address.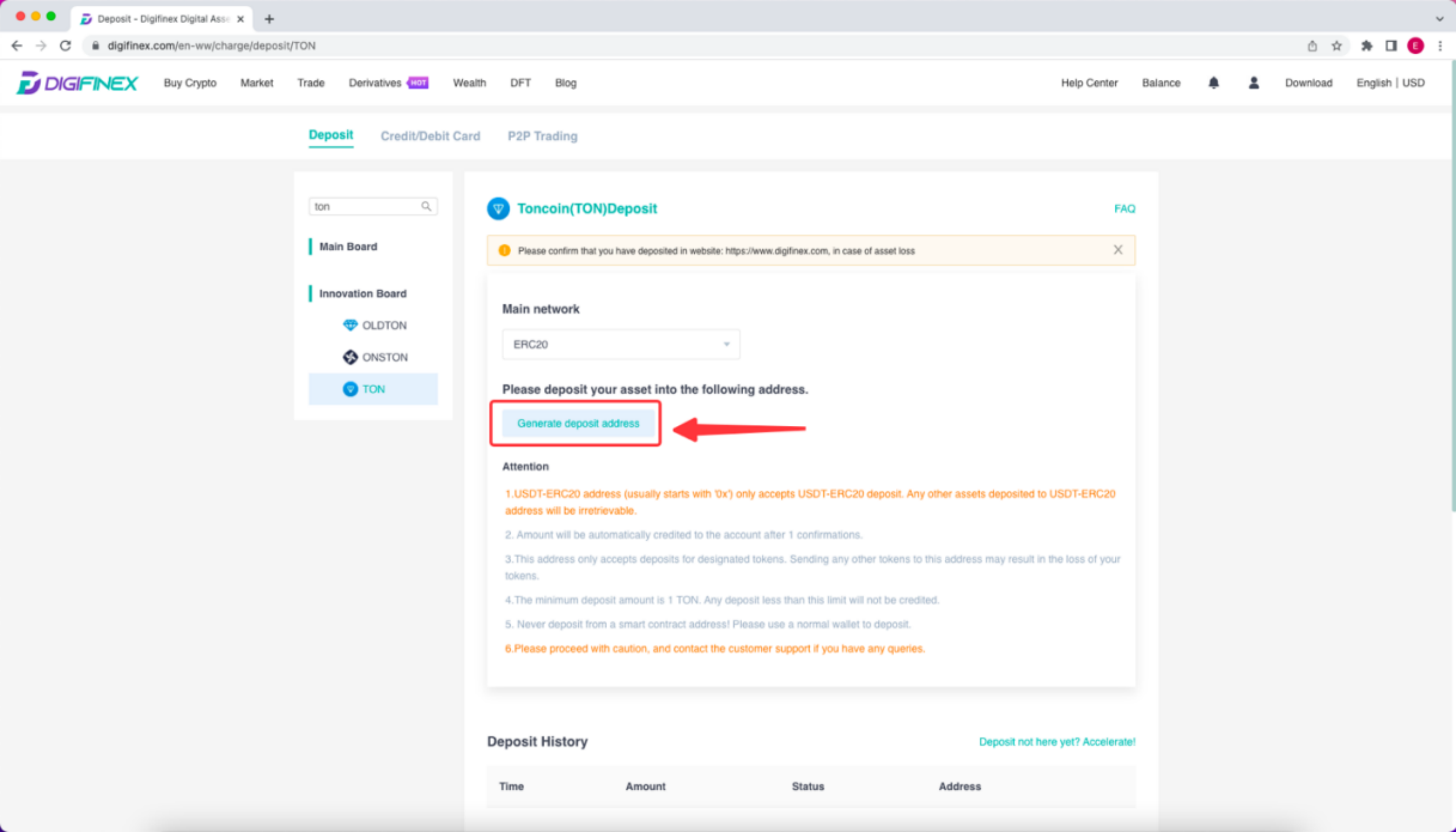 A.VI. Finally, you can get your deposit address on either ERC20 or BEP20.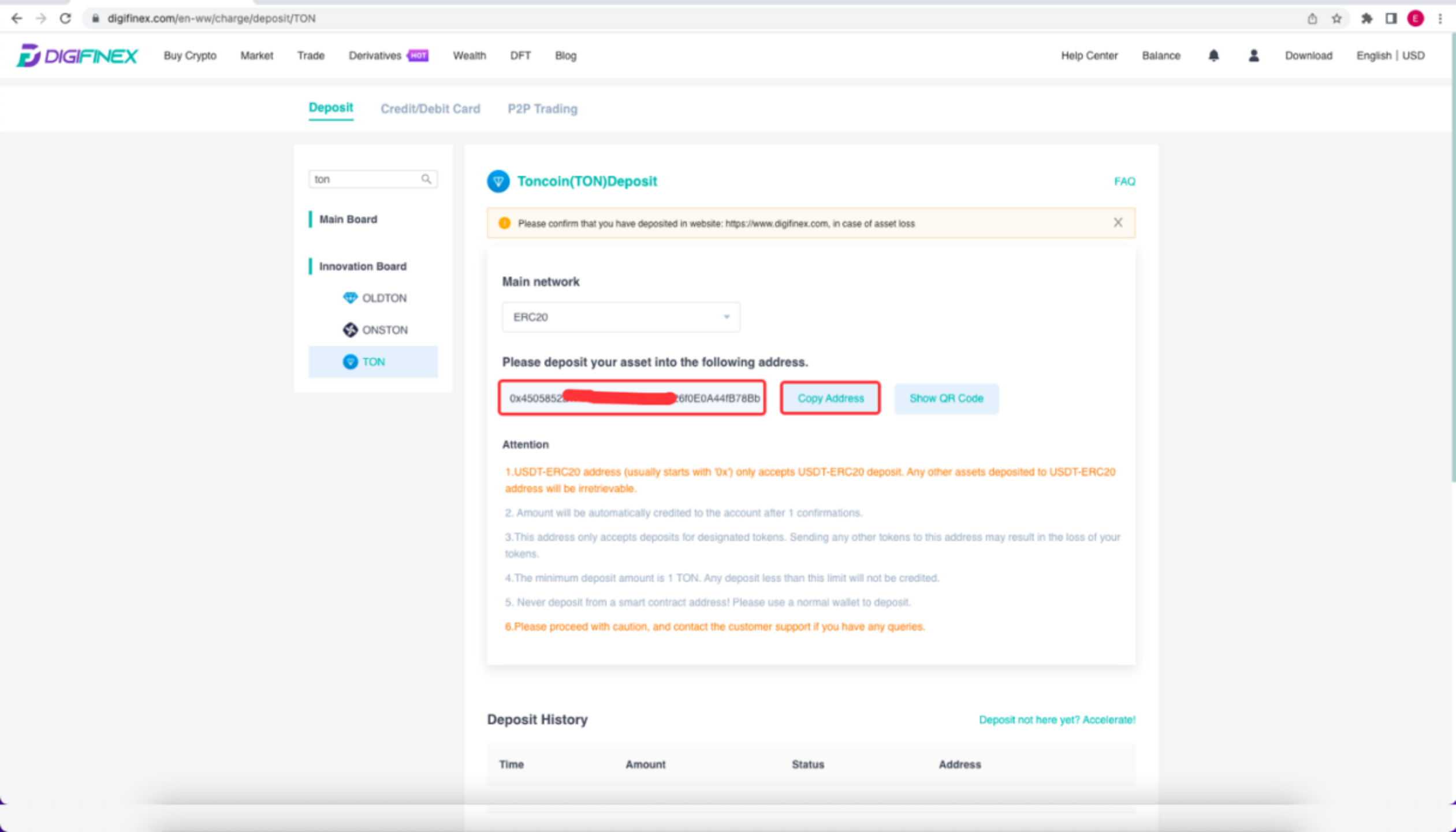 B. If you own the Toncoin native token on the Ton chain, please click Ton when you choose the network. Please note that the system will not only generate an address on the Ton chain but also generate a Tag value on the Ton chain.
Caution: if you transfer Toncoin on the Ton chain to the DigiFinex account, you must enter the given Tag value, otherwise it will cause your property loss. Meanwhile, currently, it is not available to transfer Toncoin from Telegram wallet to Digifinex account as deposit, since it currently does not support Tag/Memo parameters. Please refer to the steps below:
B.I. When choosing the network, please click the Ton.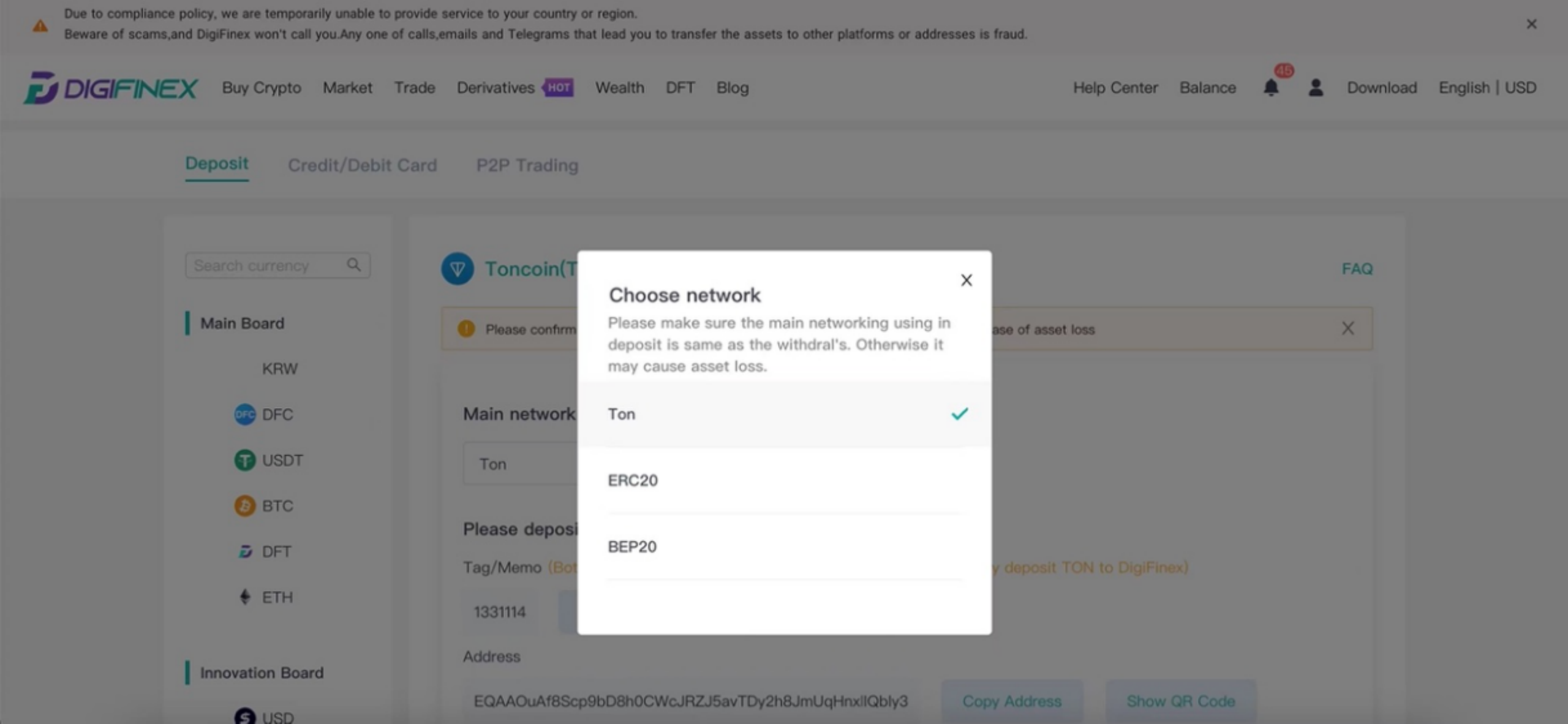 B.II. After selecting the ton network correctly, click Generate deposit address.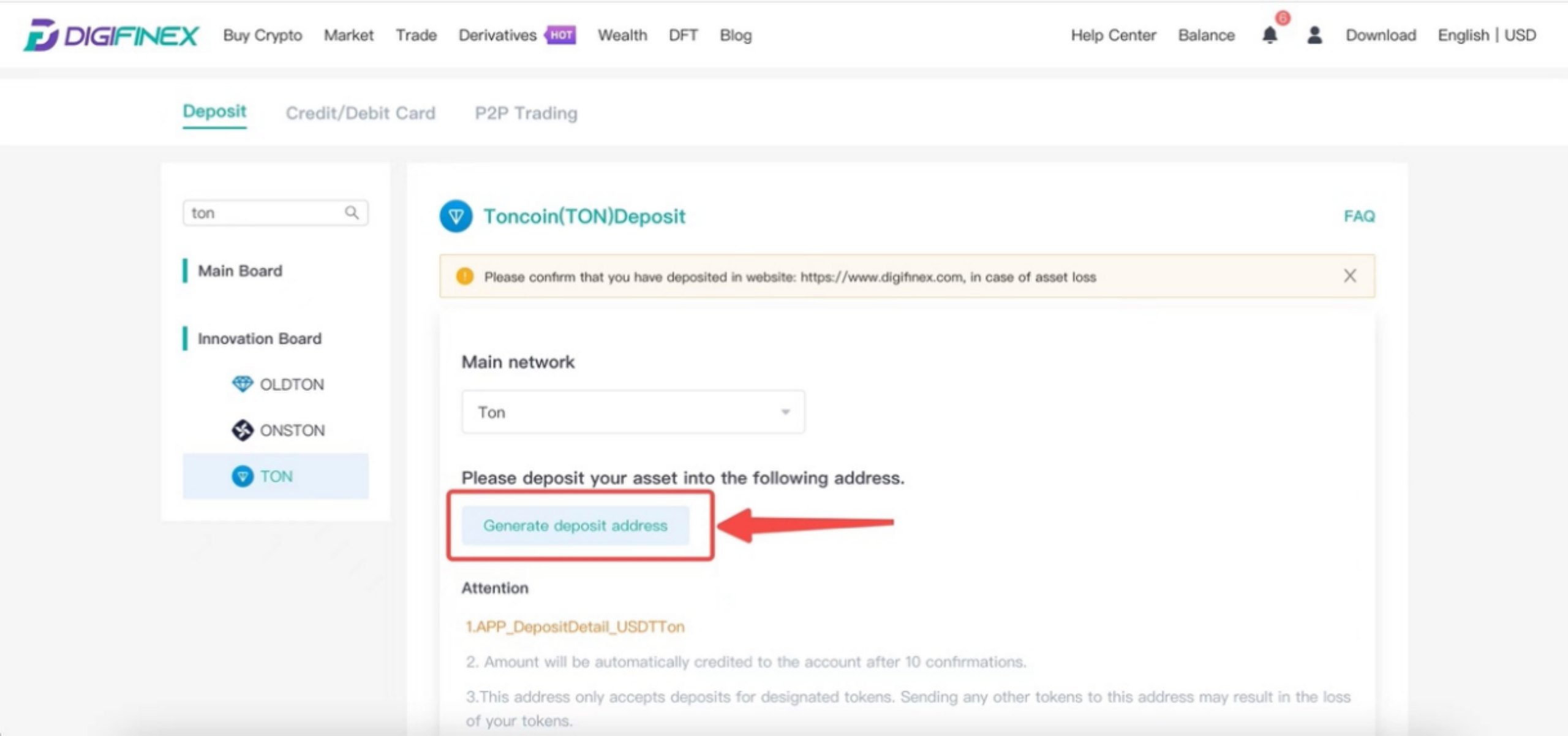 In addition to the Toncoin address, there is also a very important parameter -Tag/Memo (written as a comment in some places). When you deposit Toncoin to your Digifinex account in other places, you must fill in this parameter correctly. Otherwise, it will cause property loss. Please do not transfer to your Digifinex account in places that do not support this parameter, such as Telegram wallet
and the other crypto bot applications.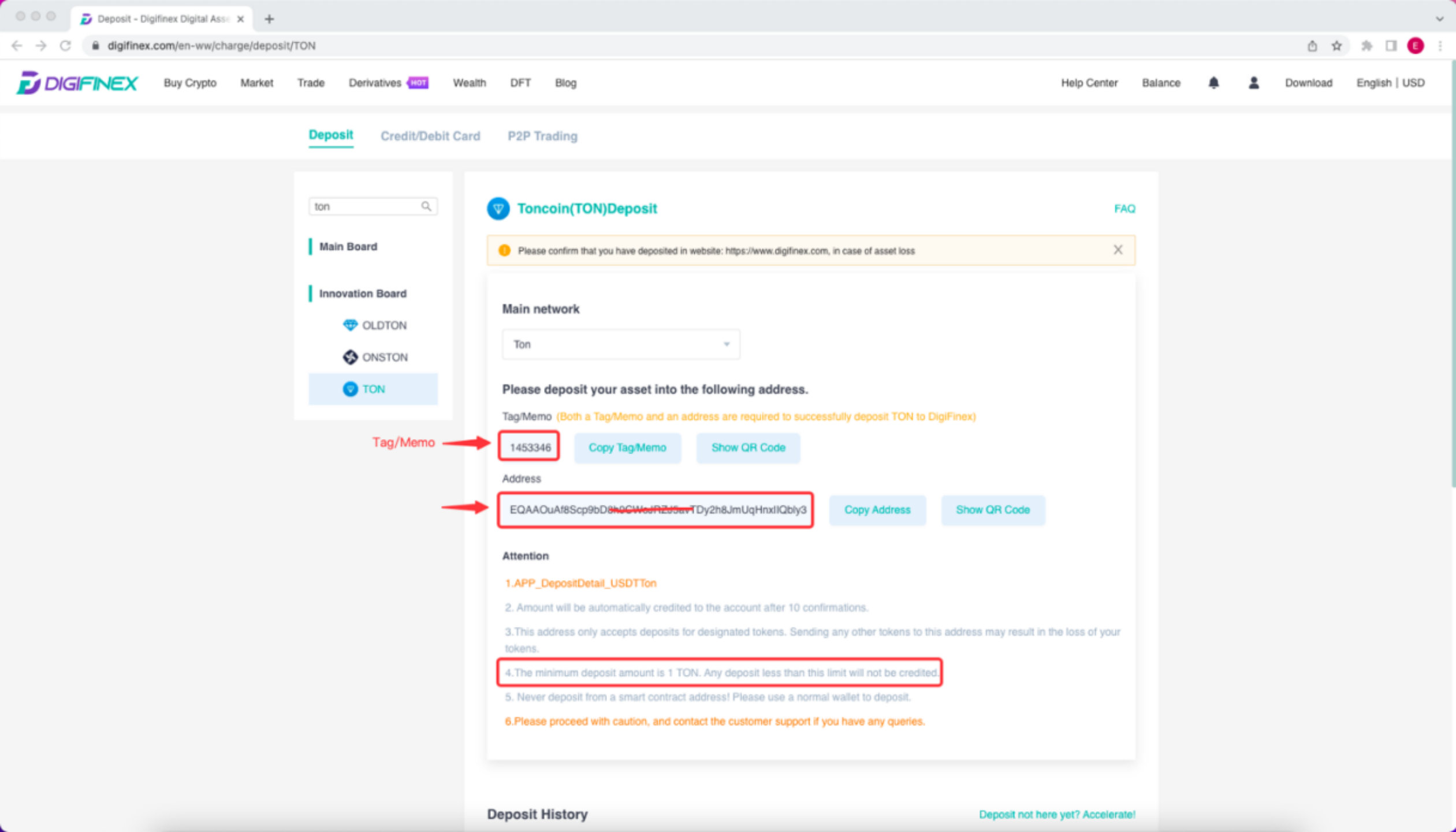 1. The minimum deposit amount is 1 TON.
2. The arrival time depends on the network traffic of TON chain. Please wait patiently for a few minutes. If the waiting time is too long, please reach out to our Customer Support Team via https://digifinex.zendesk.com/hc/en-us/requests/new to submit a request for help.
Step 3: How to deposit Toncoin from other exchanges to DigiFinex
I. Select the crypto and add a new address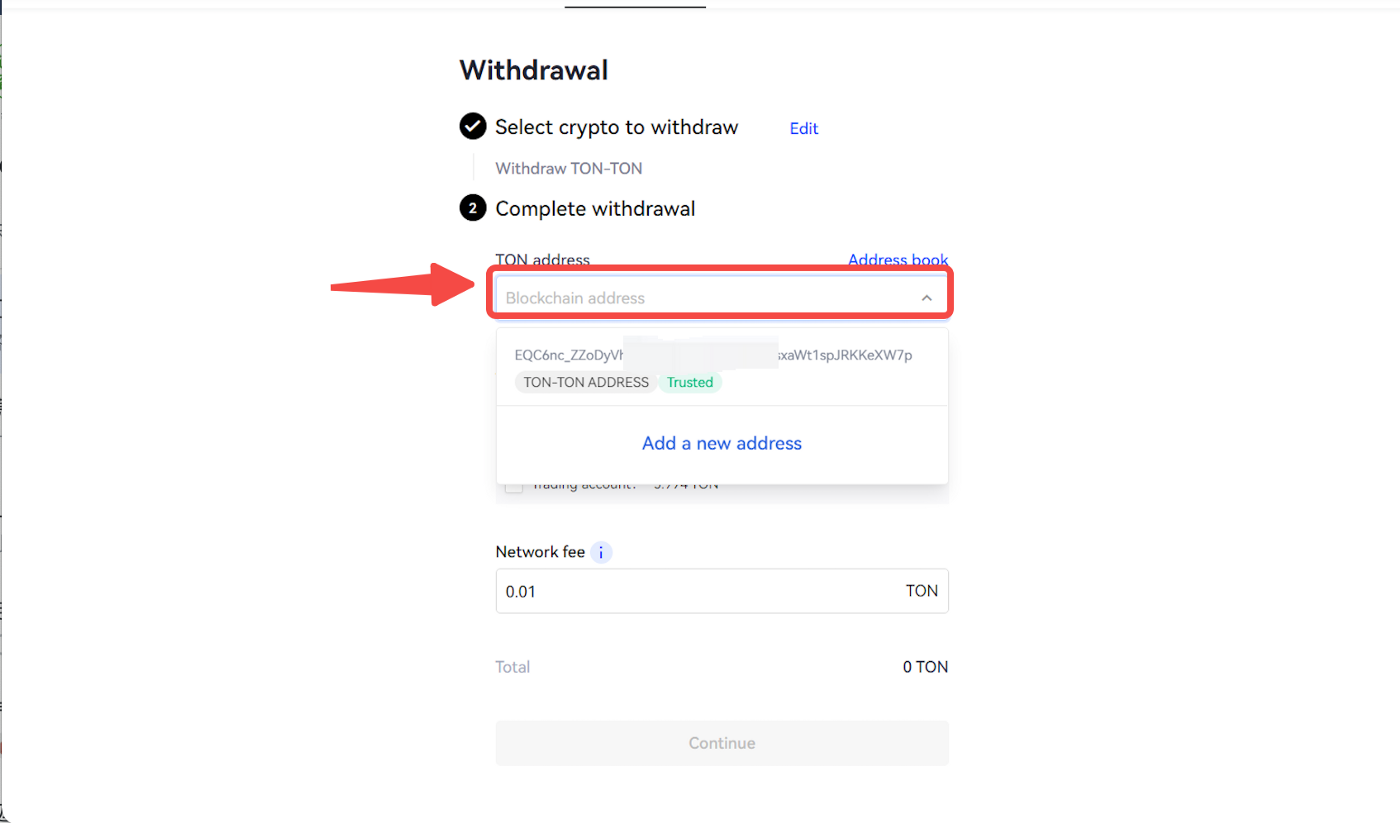 II. Select the TON withdrawal network, enter the TON address, and TON comment is a must which is the Tag value generated from DigiFinex correctly.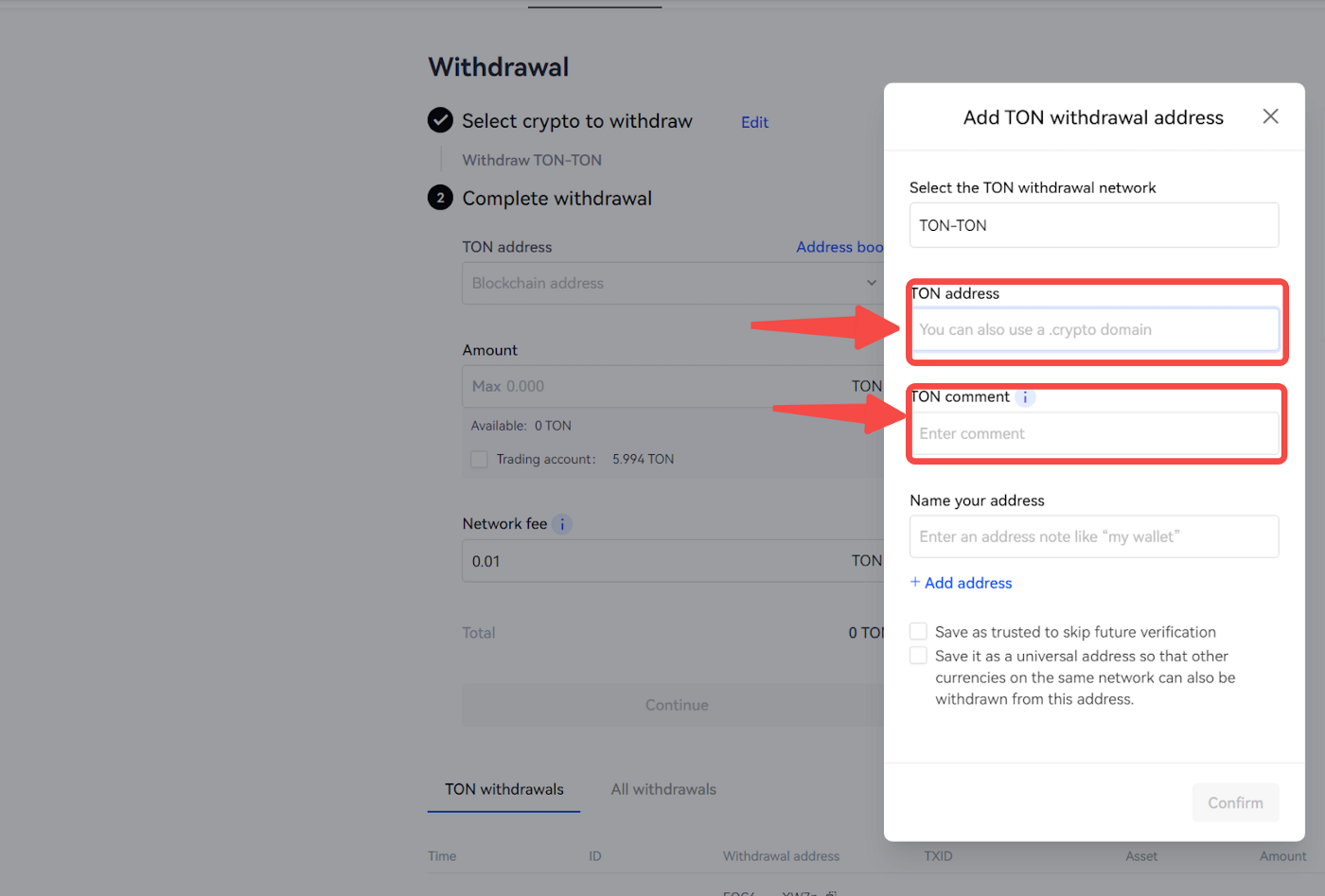 III. Double check all your information and fill in your address note, then click Confirm.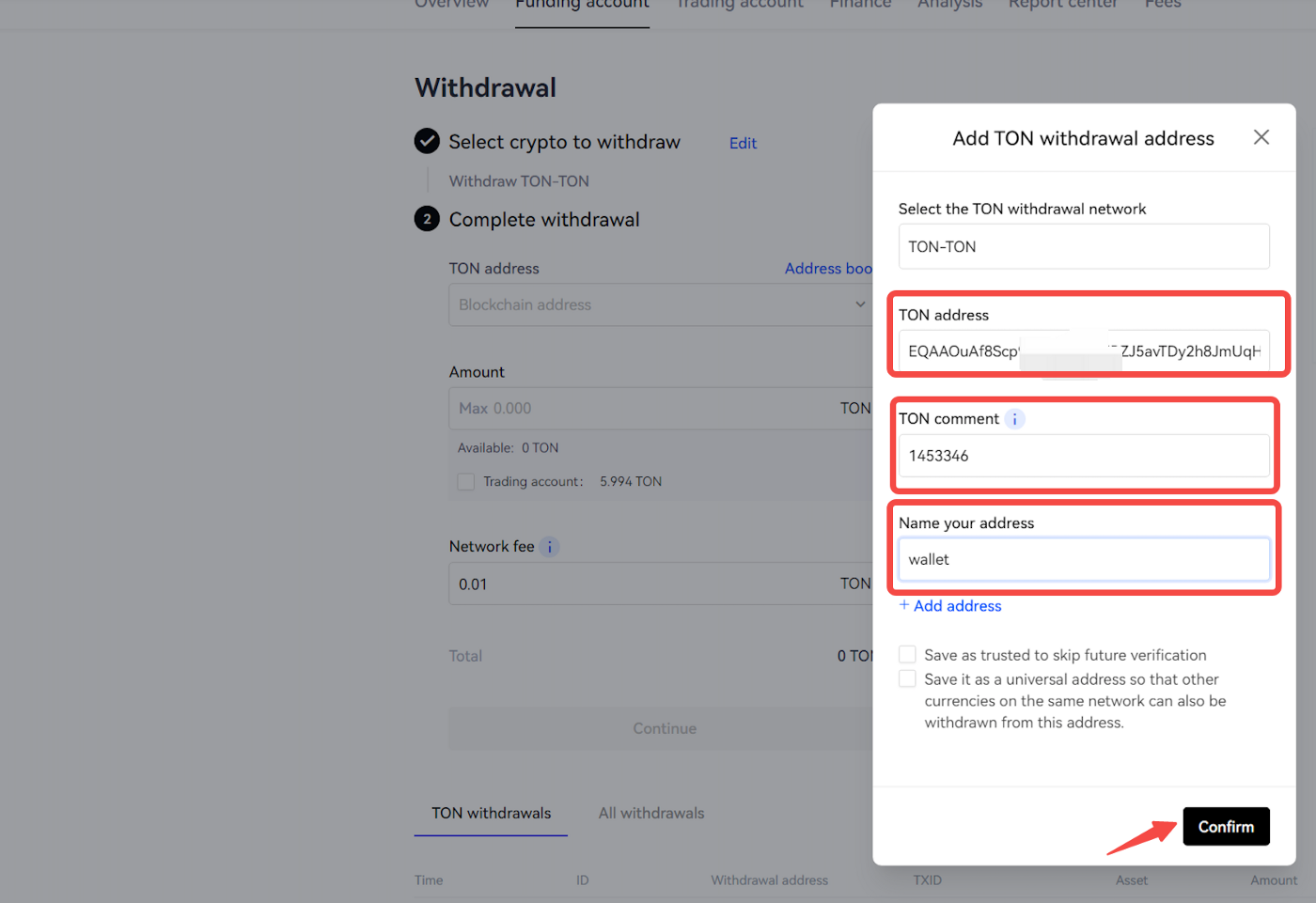 IV. Enter the amount for withdrawal, then click Continue.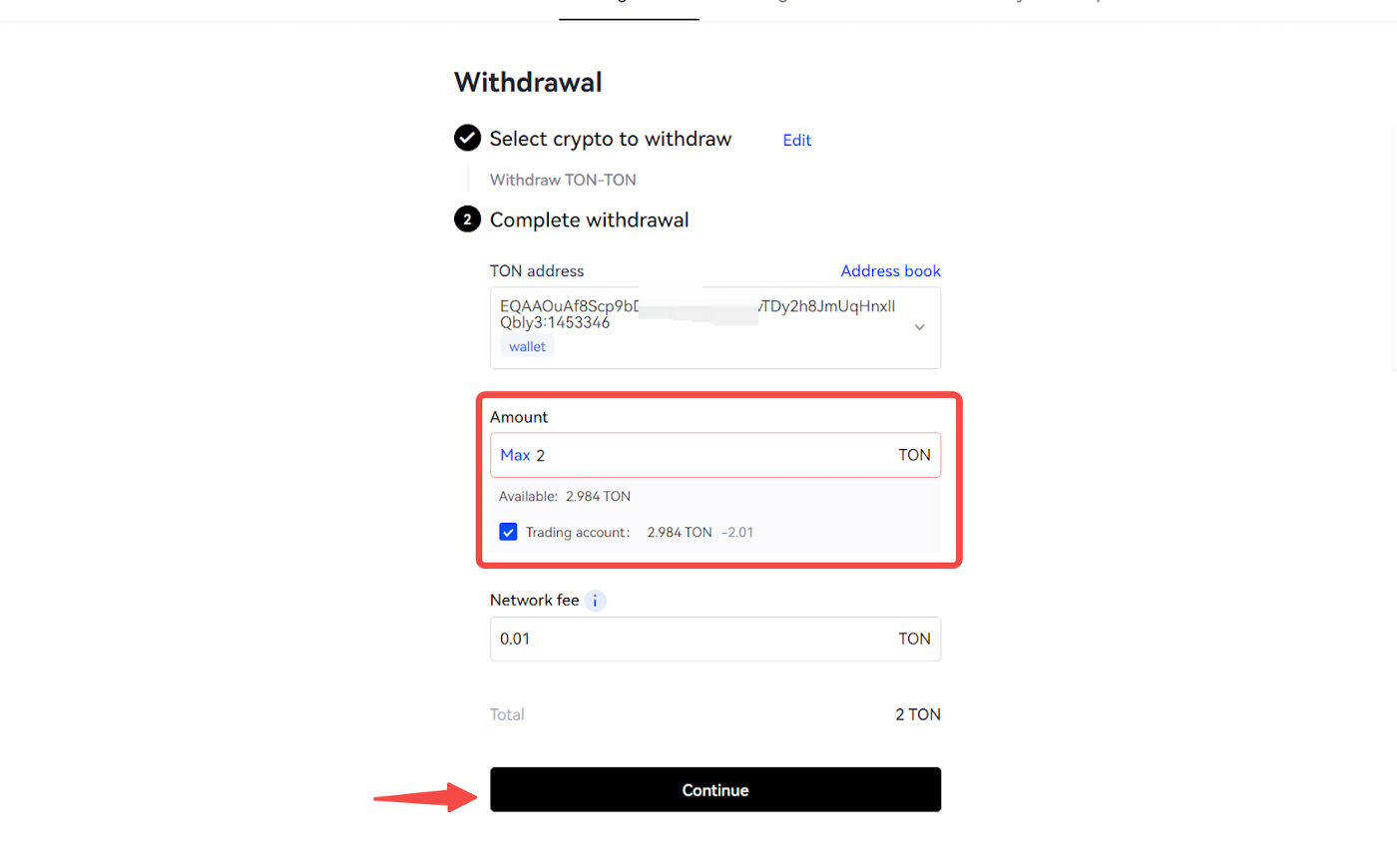 The Deposit will be delivered to your DigiFinex account within 3-5 minutes once your transaction is approved successfully.
V. You will be notified once TON Deposit Success.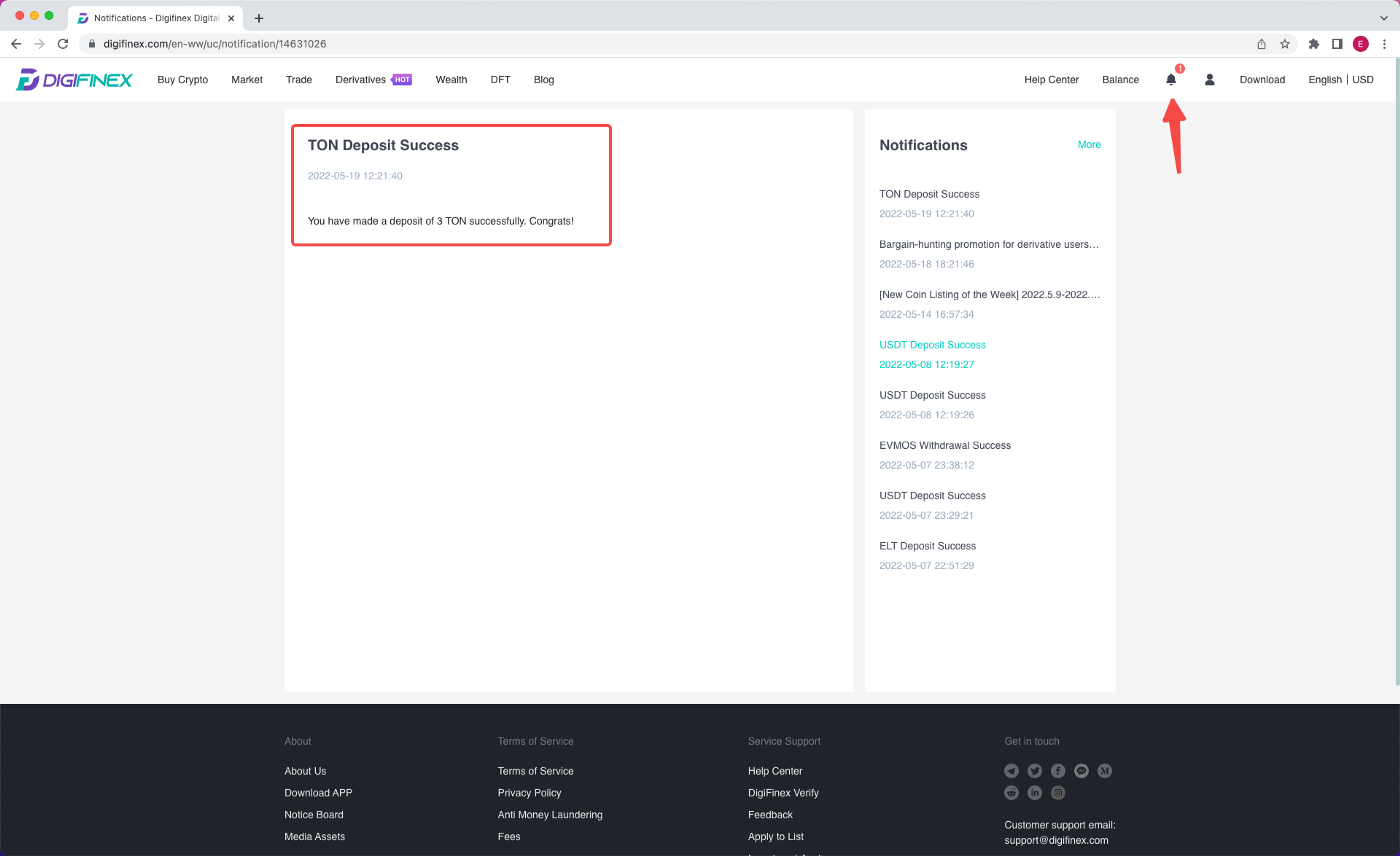 VI. Go to My Balance to check the details about the TON Deposit.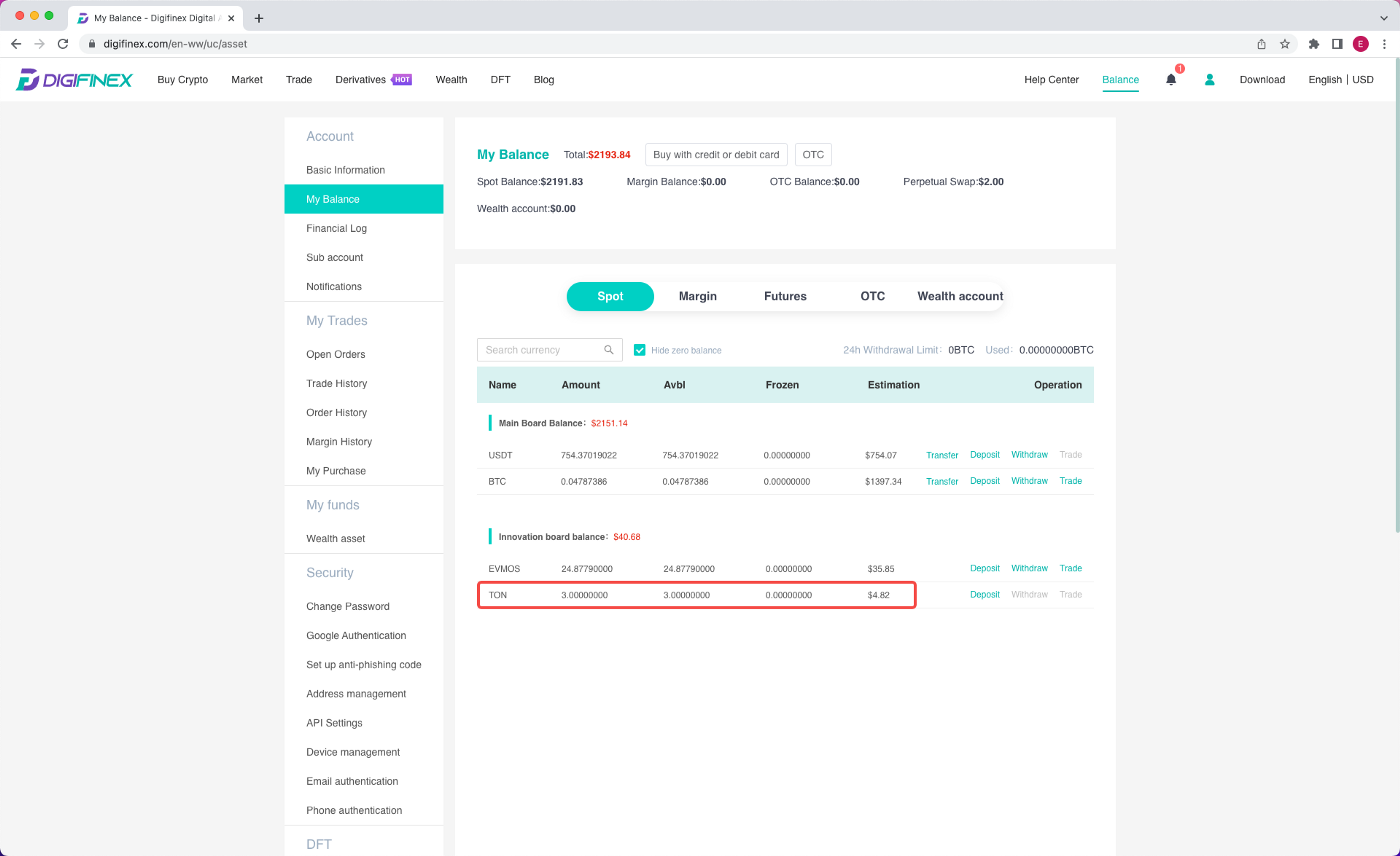 Thank you for your support!
DigiFinex Team
May 19th, 2022
DigiFinex communities:
DigiFinex (digifinex.com)DIGIFINEX LIMITED. reserves all rights of this event, including but not limited to adjustment, explanation and termination at any time.