1.What is Candy Airdrops?
Candy airdrops are free token distribution events initiated by various token project teams.
To receive these free tokens, users are required to complete different tasks for different events. The rules, tasks, and token distribution ratio of each event are usually set by the project team or token distributer.
As proof of completion, users may also be required to, before the stipulated deadline, provide screenshots of their participation with information such as the quantity of such token they hold or have purchased.
2.How to get the Candy Airdrops?
Different project parties will formulate different activities, and the activity rules are also very different.
Please keeping pay attention to the 【Candy Airdrop】 related Notices, complete the tasks specified in the event, and win the airdrop candy rewards!
Click here to get the lateset Candy Airdrop notices
3.Candy Box
Candy Box is a supplementary tool for the candy airdrop rewards. Some projects invite you to deposit their currency in the candy box and receive their candy rewards.
At present, the average daily profit of candy boxe is about 1% -5%, and the current activity has been online deposits such as USDT/LBTC and other high-value candy activities.
Save earlier and enjoy more ~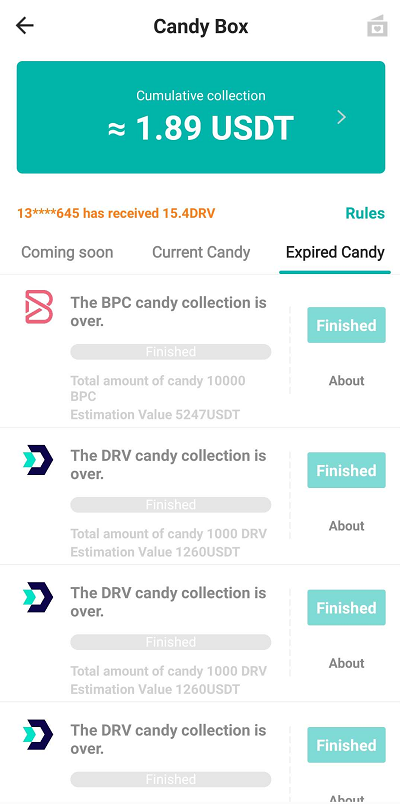 4.How to Use the Candy Box?
The Candy Box only supports to the APP Users,
Click here to get how to download the app
Step 1: Go to the APP homepage and click on "Candy Box"
-> Choose the currency you prefer and Click "Collect"
-> Enter the number of lock and the number of lock days, click "Collect",then you can get the rewards.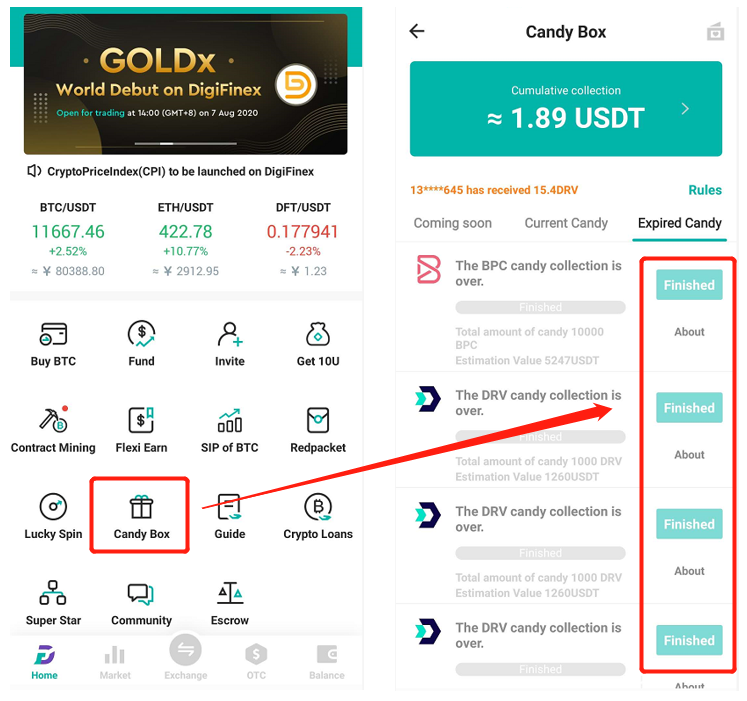 Q:How to check the locked and unlocked information:
A:Click "Cumulative Collecton" to view the information of the locked and unlocked currencies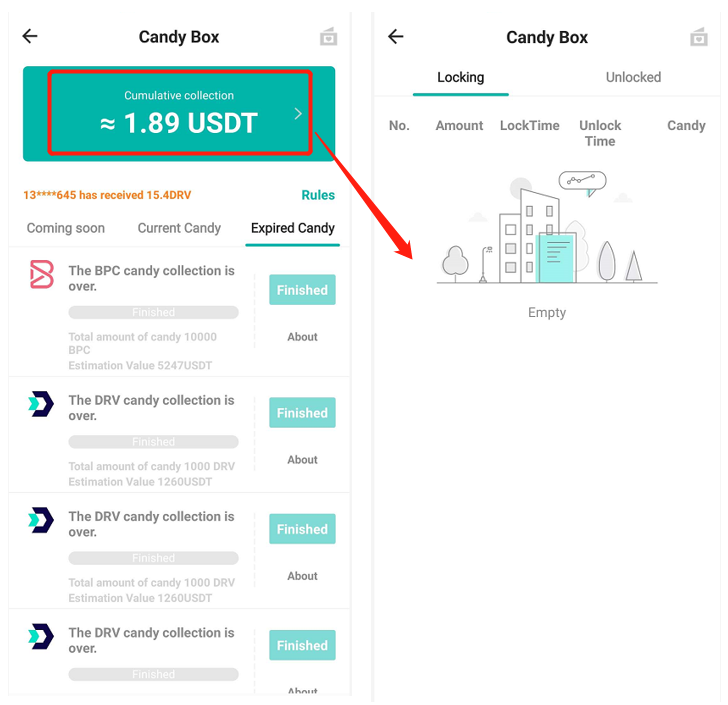 How to invite friends to participate in candy box activities:
Click the icon in the upper right corner
-> save the poster and share to your friends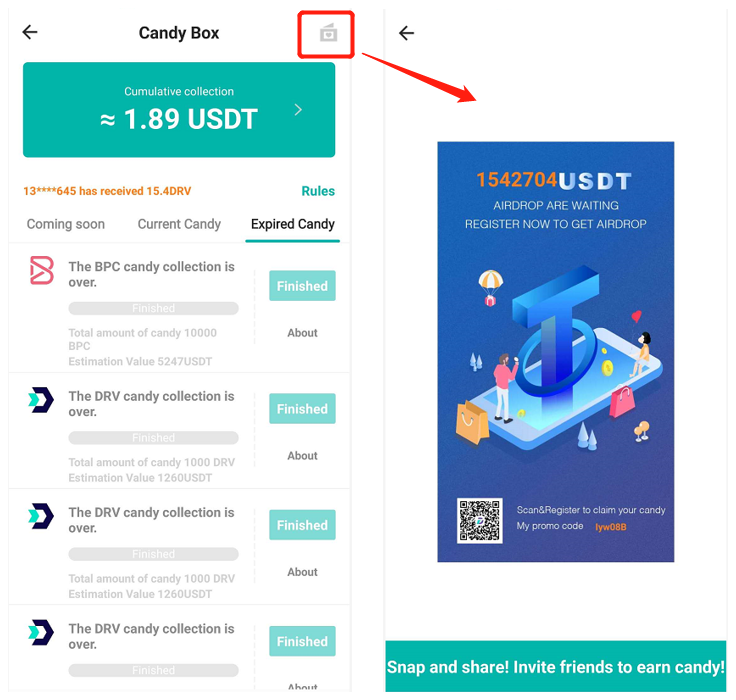 How to ask for help:
Click Here to Get How to Contact Customer Service
Tips, beware of false customer service:
1). Do not provide account password, SMS, Google verification code, WeChat and bank card password to anyone including DigiFinex Exchange Customer Service
2). Please look for the official website: Digifinex.vip & DigiFinex.com
3). Don't click on the unofficial link, beware of computer poisoning information leaks.
4). The DigiFinex exchange staff will not ask you to transfer the payment.
Join our groups!
English Telegram Group: https://t.me/DigiFinexEN
Chinese Telegram Group: https://t.me/DigiFinexcn
Follow us!
Official Twitter: @DigiFinex
Official Facebook: @digifinex.global
Official Instagram: @digifinex.global
Check us out ;)
Official Blog: https://blog.digifinex.com/
Official Medium: https://medium.com/@digifinex
Official Reddit: https://www.reddit.com/user/DigiFinex/
Official Kakao: https://open.kakao.com/o/giKpLDsb