DigiFinex crypto currency trading platform can trading through the APP. Please confirm that you have sufficient currency before trading, such as In USDT/BTC trading pair, your spot account should hold USDT.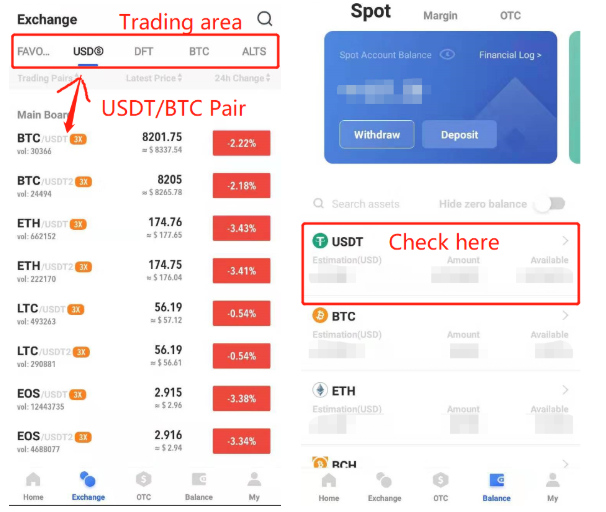 Click here to get how to purchase currency
Click here to get how to Deposit
1.Fee Structure:
The transaction fee for the Spot transaction is 0.2% per times, DFT holder can enjoy the discount.
Click here to understand DFT discount
Become a VIP user and enjoy a higher discount deals, with transaction fees as low as 0.060%!
Click to know how to become a VIP and reduce the transaction fee
2.How to conduct Spot Trading on DigiFinex APP
Step 1:Open DigiFinex APP
-> Click "Exchange" and Enter Click the "number icon" to enter it
->Click "Buy" or "Sell" to jump into the trading arena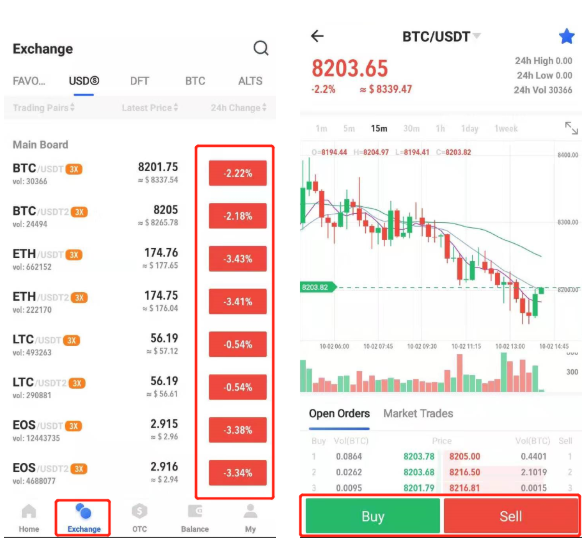 Step 2: Choose Market Price/ Limit Price
Click here to understand the meaning of Market Price and Limit Price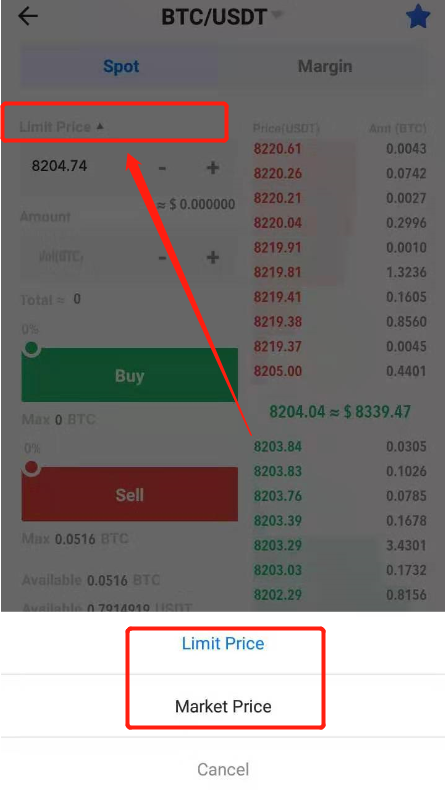 Step 3:Input the Price and the amount (Or slide the progress bar to choose it)
-> Click "Buy/Sell" to confirm the order
Tips: Limit Price order won't success immediately. It only become to a pending order and will be succeed when the Market price fluctuating to this value .
You can see the current status in the Open order option and cancel it before it success.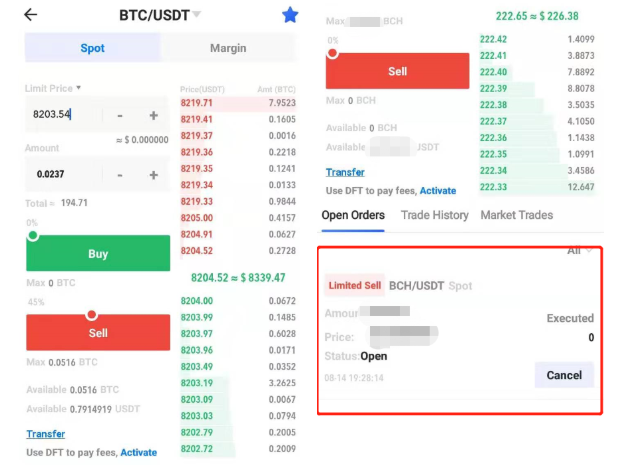 3.Frequently Asked Questions
Q:How to check my open order status?
A:Click the "Head Icon" on the top left corner in the App
-> Click "Order Management"
-> You can check the order and Cancel them.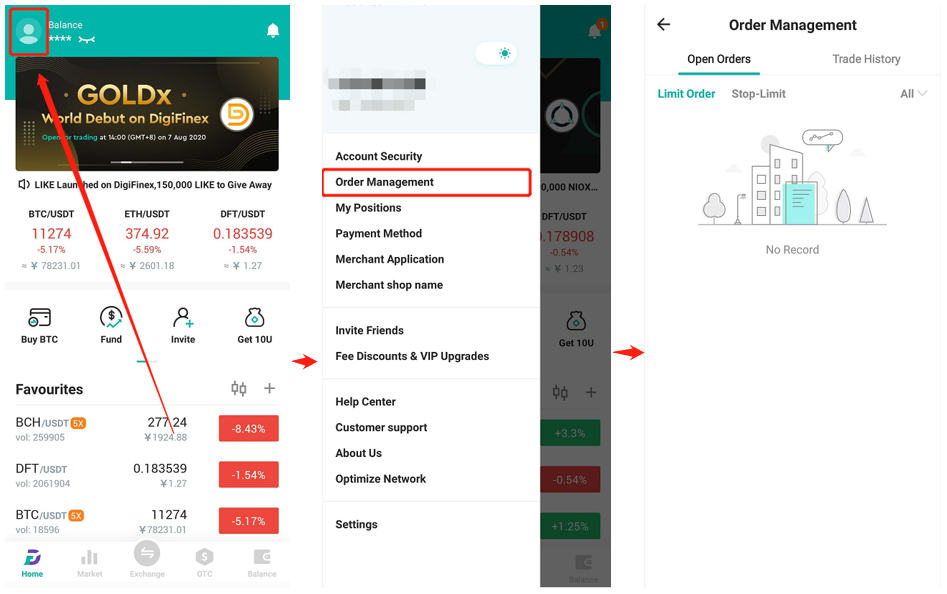 How to ask for help:
Click Here to Get How to Contact Customer Service
Tips, beware of false customer service:
1). Do not provide account password, SMS, Google verification code, WeChat and bank card password to anyone including DigiFinex Exchange Customer Service
2). Please look for the official website: Digifinex.vip & DigiFinex.com
3). Don't click on the unofficial link, beware of computer poisoning information leaks.
4). The DigiFinex exchange staff will not ask you to transfer the payment.
Join our groups!
English Telegram Group: https://t.me/DigiFinexEN
Chinese Telegram Group: https://t.me/DigiFinexcn
Follow us!
Official Twitter: @DigiFinex
Official Facebook: @digifinex.global
Official Instagram: @digifinex.global
Check us out ;)
Official Blog: https://blog.digifinex.com/
Official Medium: https://medium.com/@digifinex
Official Reddit: https://www.reddit.com/user/DigiFinex/