1. How to subscribe to Advanced Flexible Earn?
1.1 Log in to the official DigiFinex website, click on the "Wealth" section within the Wealth page. Locate "Advanced Flexible Earn," choose the coins, and click on "Transfer In."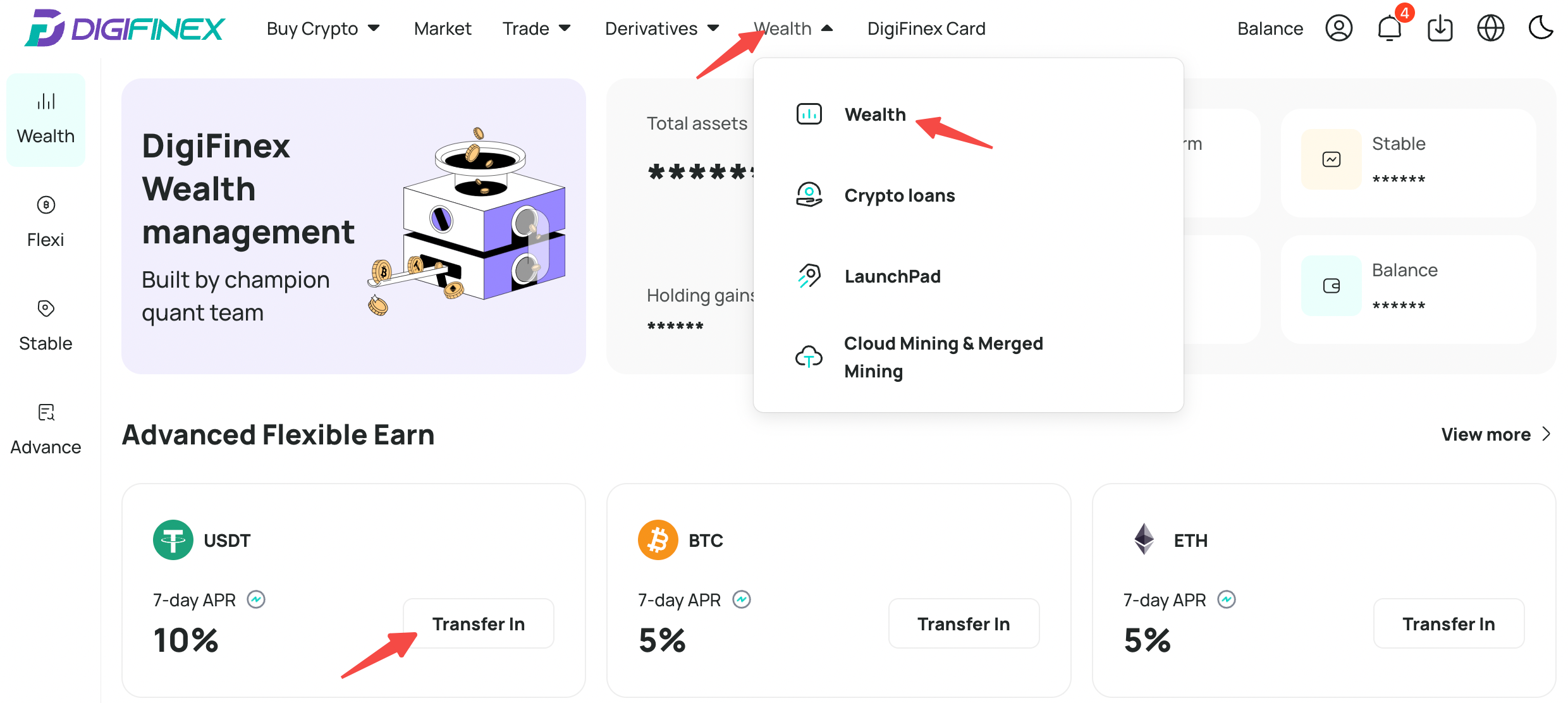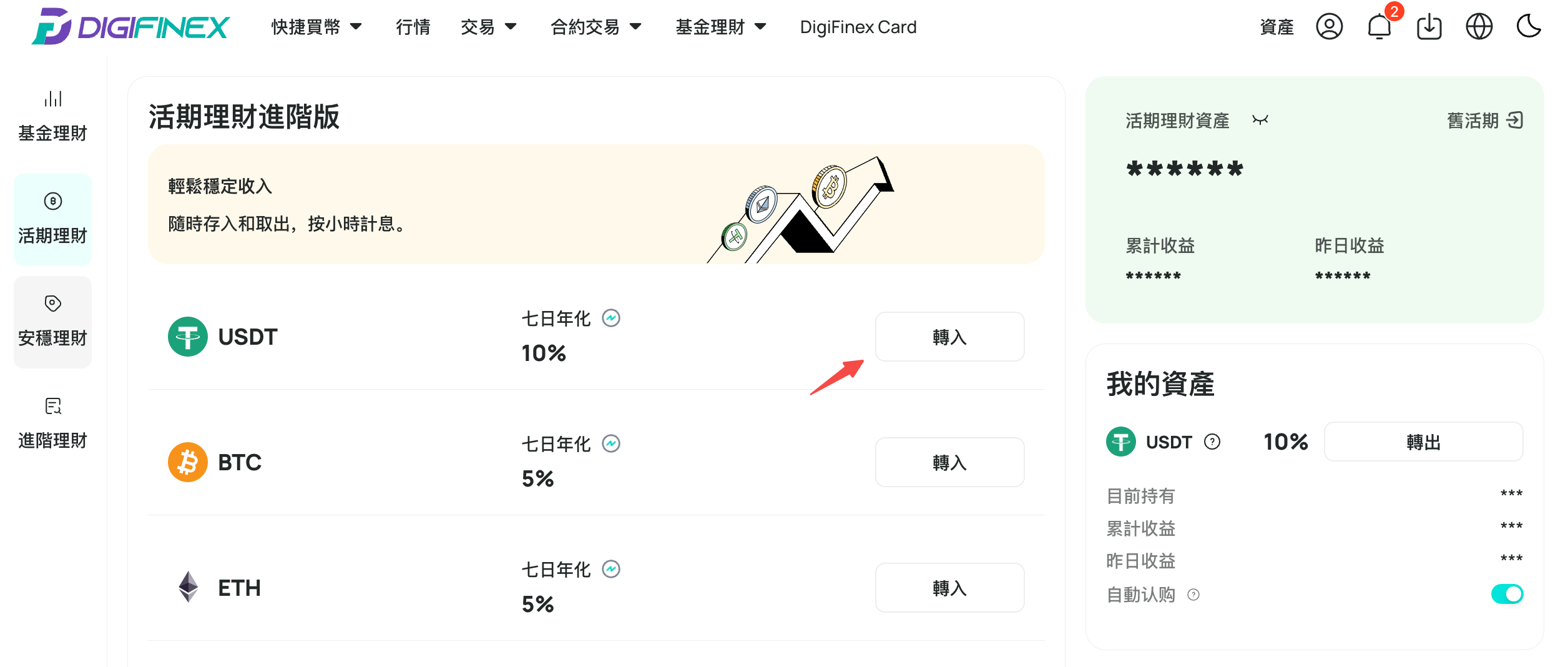 1.2 Enter the desired amount for deposit, select the payment method, check the box to confirm reading the activity rules, and then click "Transfer In" to successfully complete the subscription.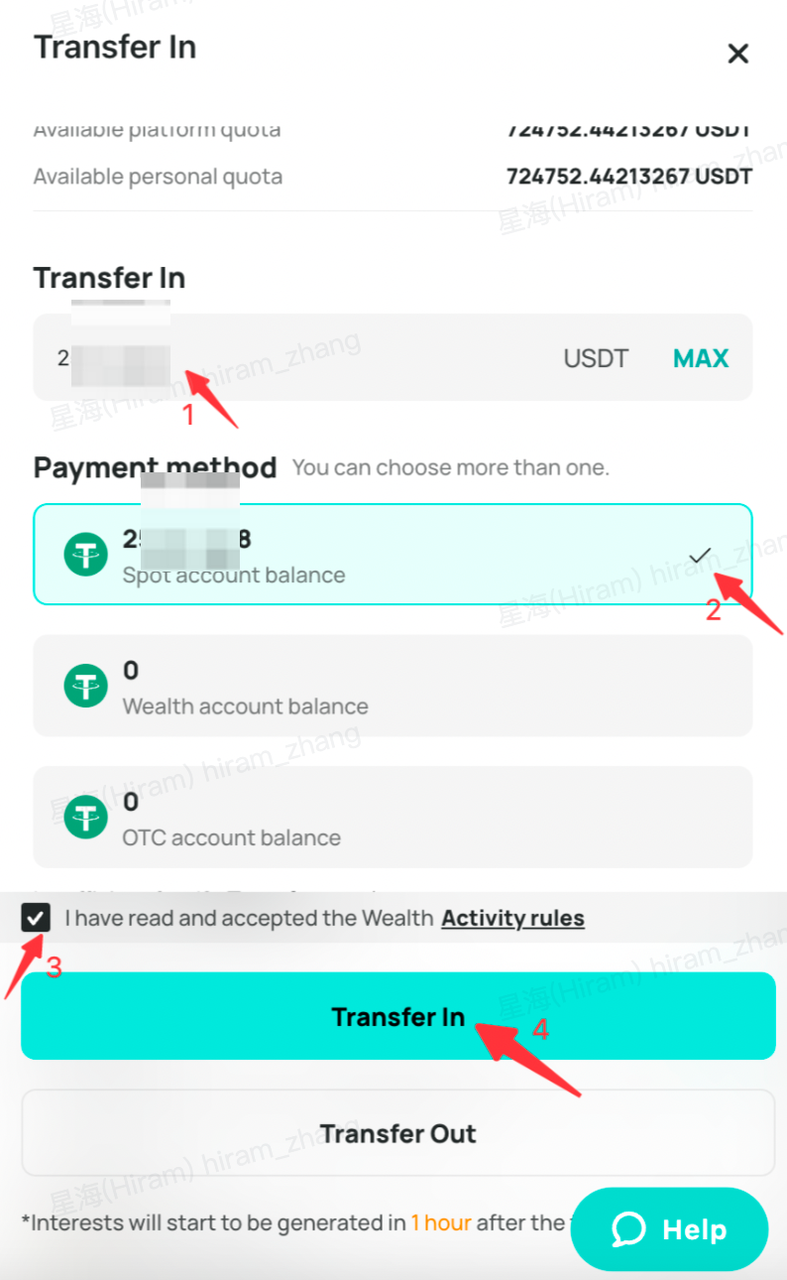 2. How to Redeem?
2.1 Whether the funds are manually subscribed and deposited or auto-earn transferred, if they are intended for other purposes, they must first be redeemed and withdrawn from Advanced Flexible Earn. Withdrawals from Adv. Flexi are processed instantly.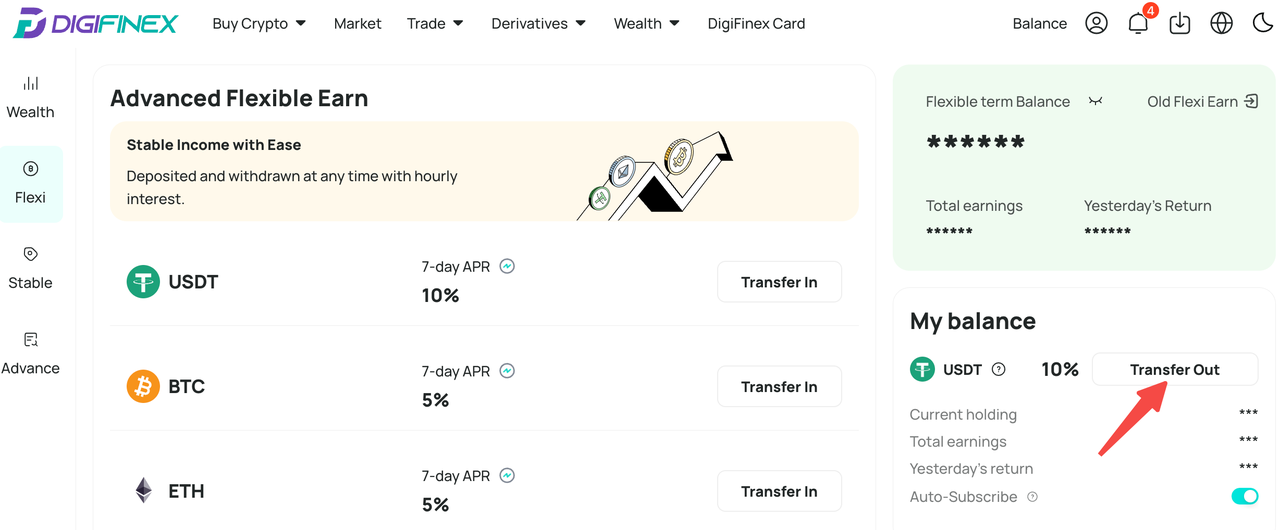 2.2 Navigate to Advanced Flexible Earn —— My Assets ——Click on the "Transfer Out" button ——Enter the desired withdrawal amount —— Choose to withdraw to Spot Account or Wealth Account - Finally, click "Transfer Out" to complete the redemption of Advanced Flexible Earn.