1.General introduction
Mercuryo is an ecosystem of cross-border payment processing solutions which has implemented a fiat-to-cryptocurrency payment channel through Visa/ MasterCard, Apple Pay, Google Pay and Samsung Pay, featuring global coverage, secure user flows, high limit and low fees.
There has Six fiats for choice:
1-EUR 2-RUB 3-USD 4-GBP 5-TRY 6-UAH
Seven cryptos currencies to buy:
1-Tether (USDT ERC-20) 2-Bitcoin (BTC) 3-Ethereum (ETH) 4-Bitcoin Cash (BCH) 5-TRON (TRX)
6-Dai (DAI) 7-Basic Attention Token (BAT)
Purchase procedure:
1. SMS verification -> 2. Email verification -> 3. KYC (only required for the first time) -> Fill in credit card info -> Confirm purchase
2.Text tutorial
Step 1: Log in the purchase page: https://www.digifinex.io/en-ww/buy-bitcoin-with-credit-card
-> Select the "fiat" you want to pay with and "crypto" you want to buy
-> Enter "fiat amount" which can be converted to crypto amount automatically
(The min purchase amount of Mercuryo is 100 USD and the max purchase amount is 20,000 USD for one order)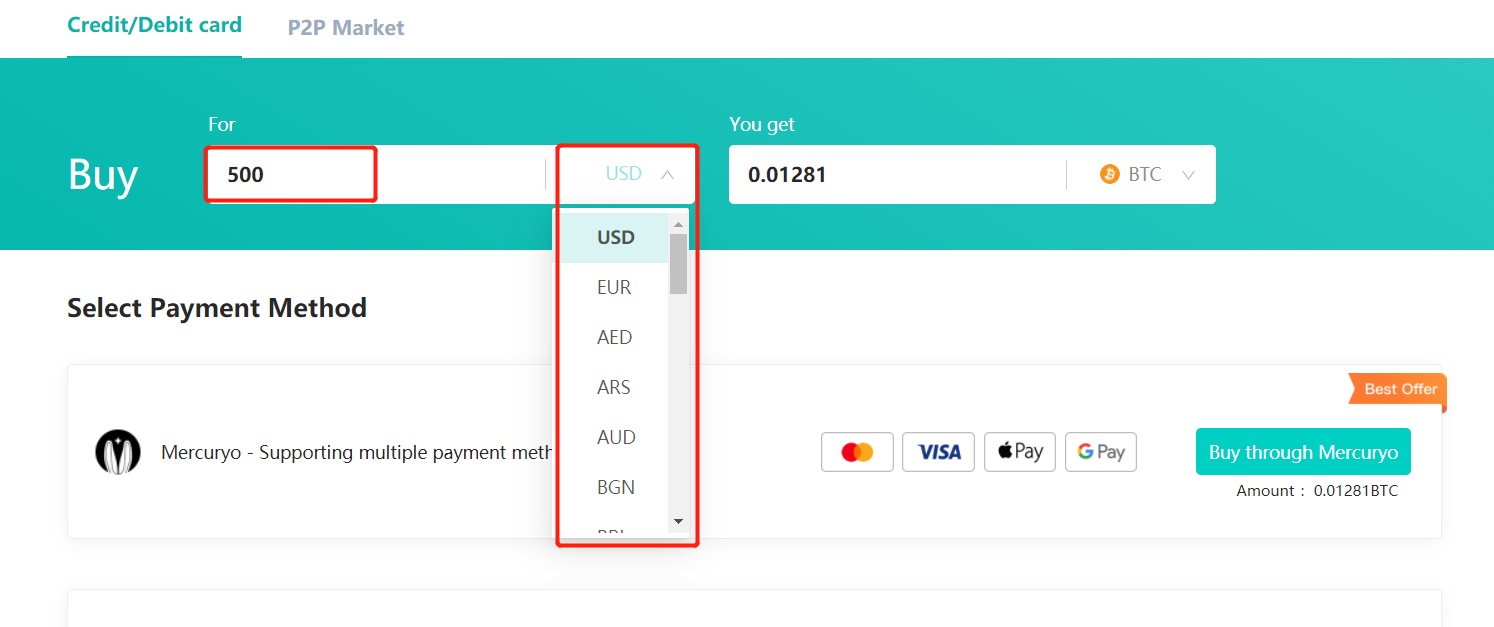 Step 2: Click "Buy through Mercuryo" and confirm order details
-> Click "confirm" and you will be redirected to Mercuryo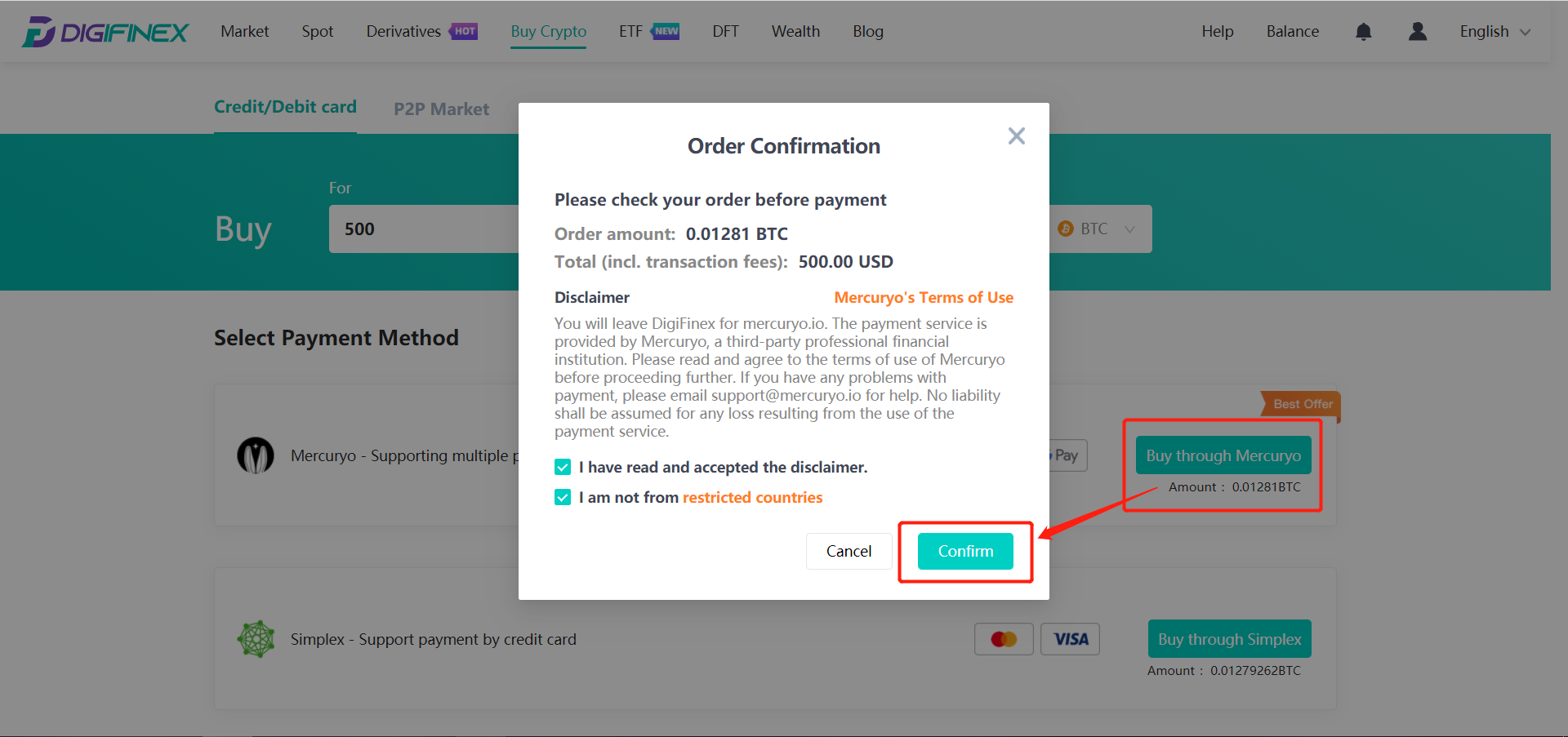 Step 3: Click the button before "I agree with Terms of Service"
-> Click "Buy" and go for the next step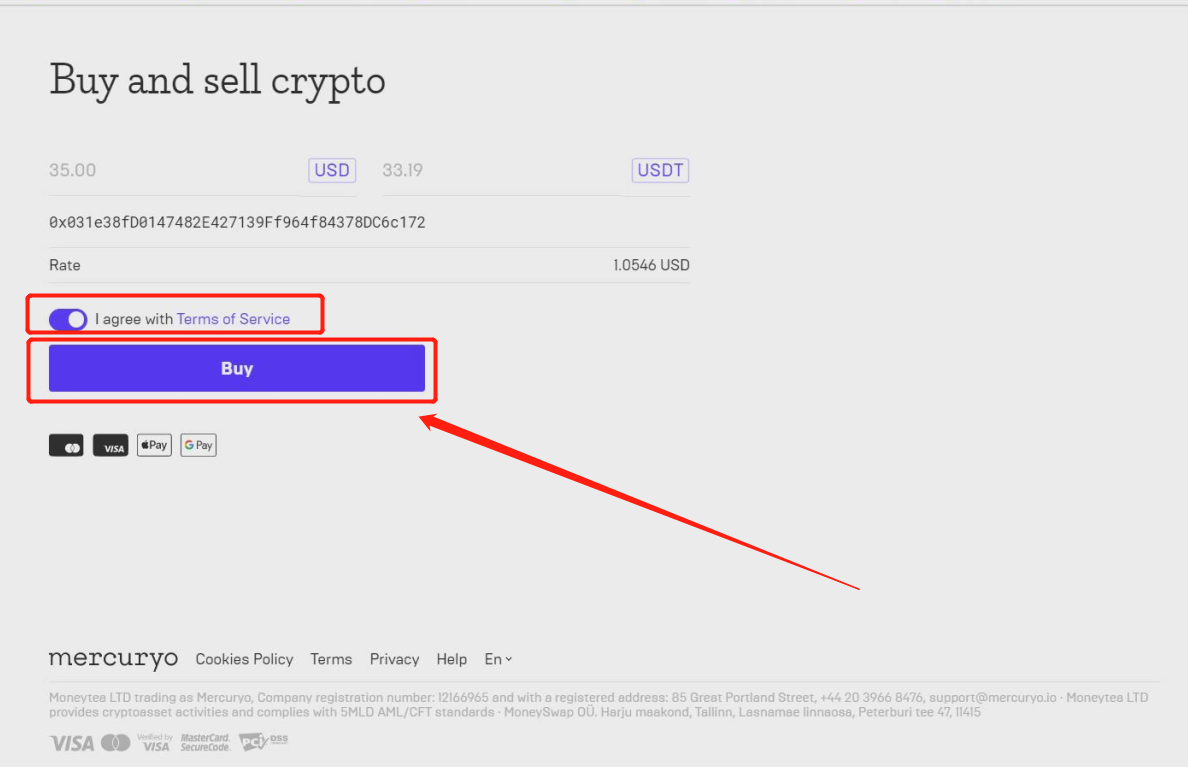 Step 4: SMS verification
Select your "Region" and enter your "phone number"
-> Click send code for verification code
Enter the "SMS code" you received and go to the next step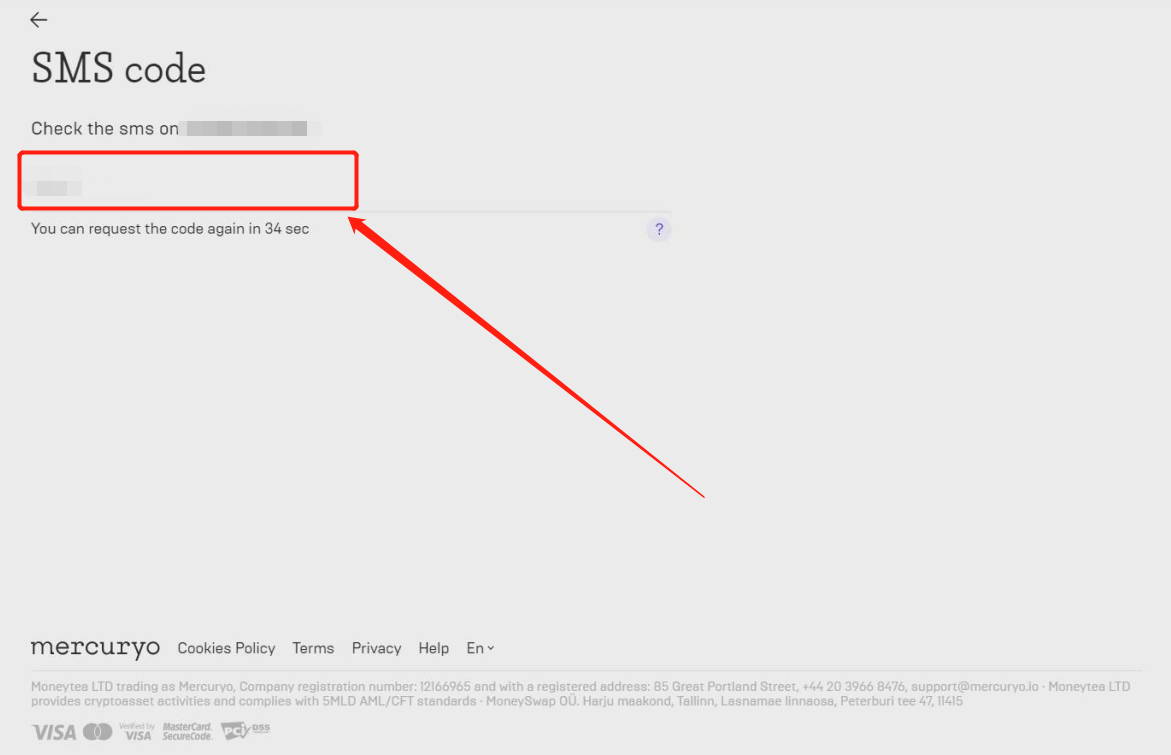 Step 5: Email verification
Enter your "email code" you received and go for the next step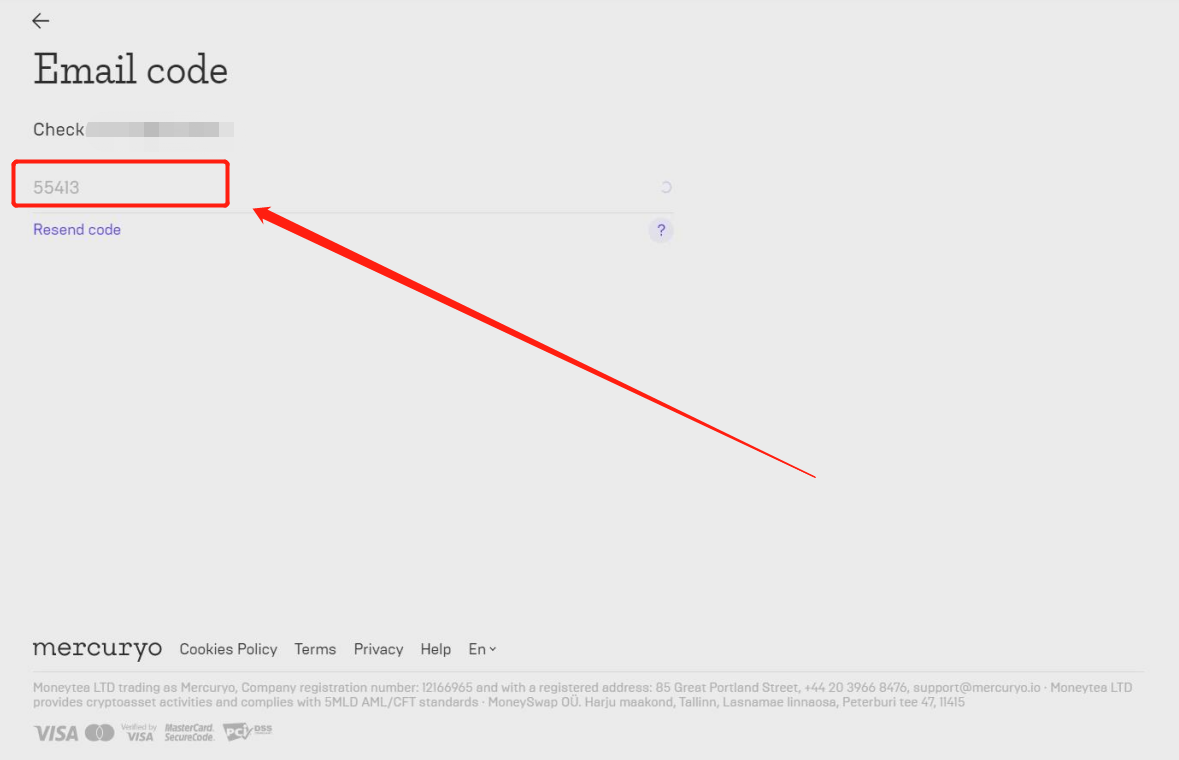 Step 6: Enter your personal info
Fill in your "First name", "Last name" and "Date of birth"
-> Click "Send" for the next step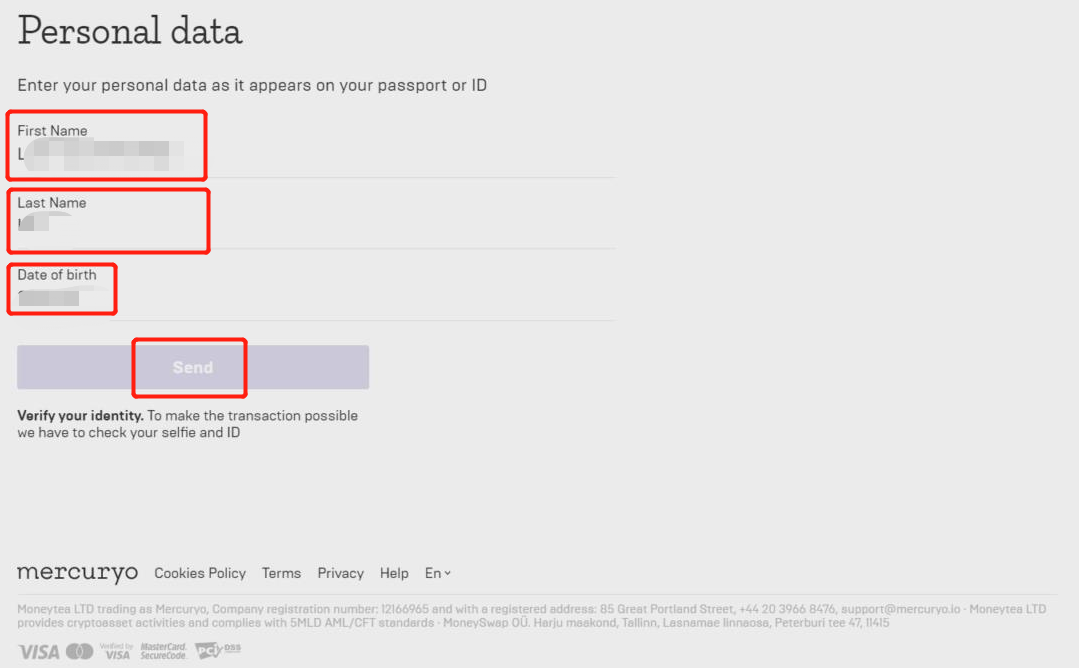 Step 7: KYC (only required for the first time)
Select your "nationality" and "ID type" (only Passport and driver license are supported)
-> Upload your ID document and click "Next"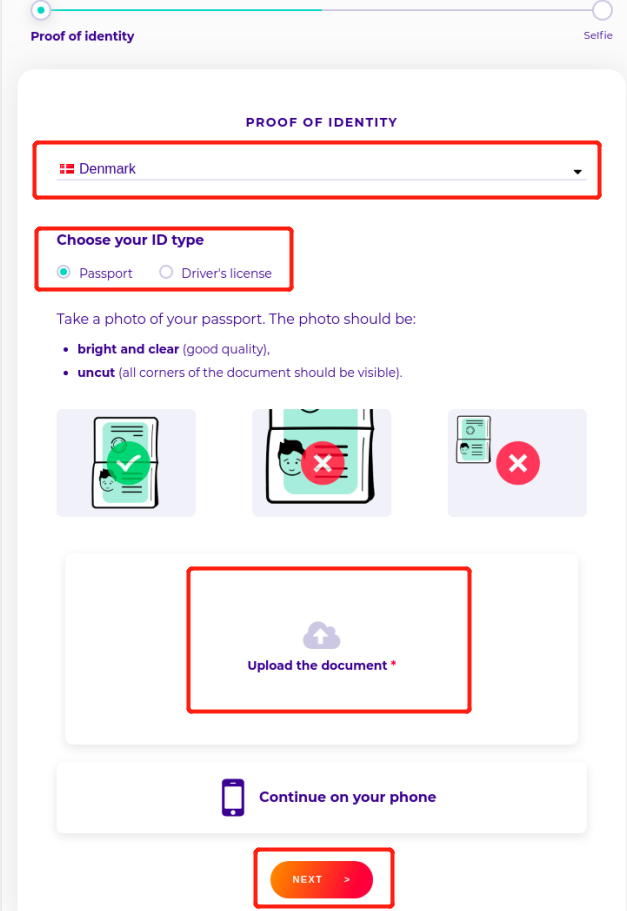 Take a photo of yourself with the document in hand ( Both your face and the document must be fully visible and inside the picture).
-> Click "next" to complete KYC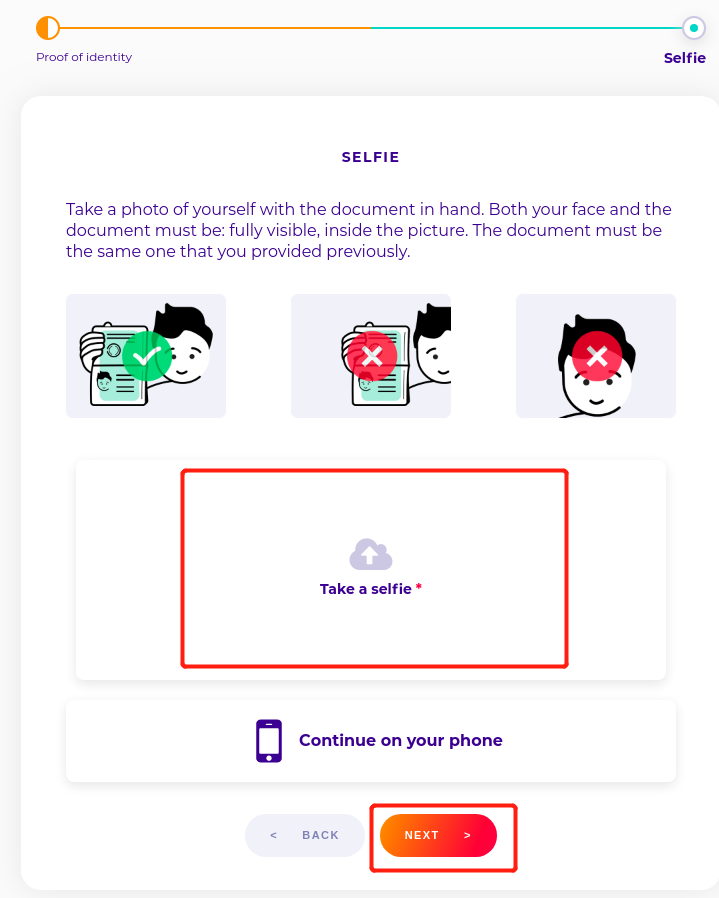 Step 7: Add credit card
Enter your "Card number", "Expiration date" in the front of your card, the three-digit "CVC/CW" in the back of your card and the "Cardholder name"
-> Click the button below for confirmation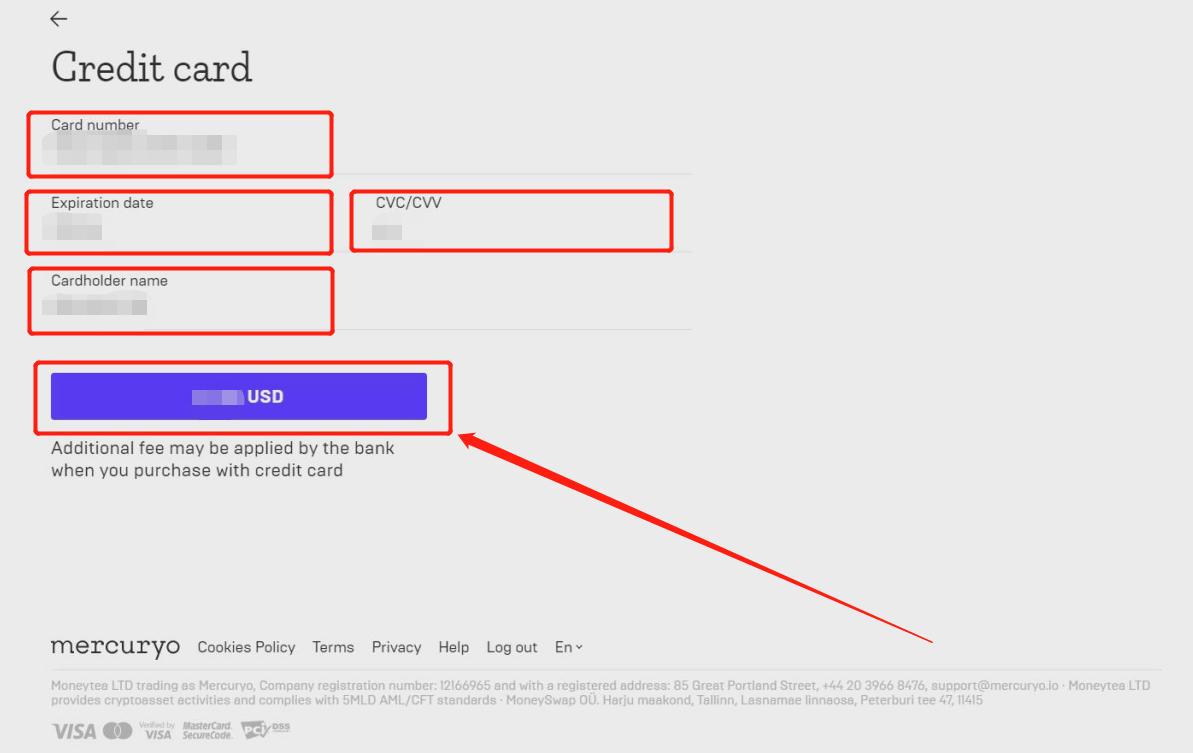 Step 8: Bank confirmation
You will be redirected to bank confirmation page automatically. Enter the "OTP code" you received and click "Proceed" to complete.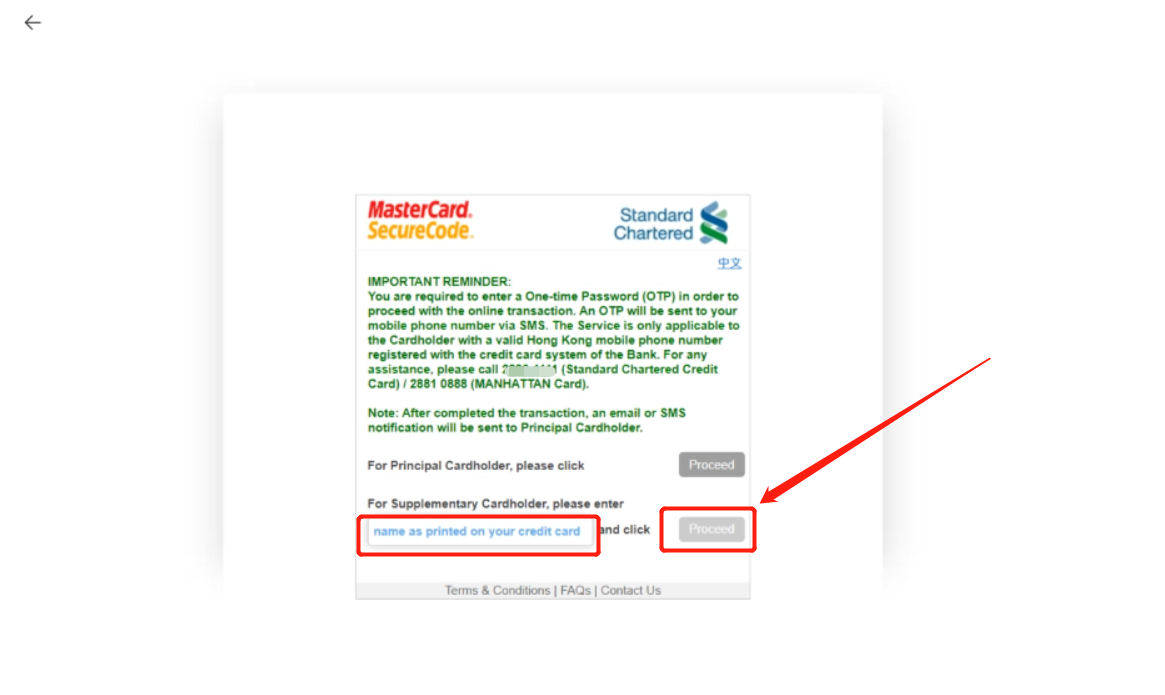 Step 9: Purchase success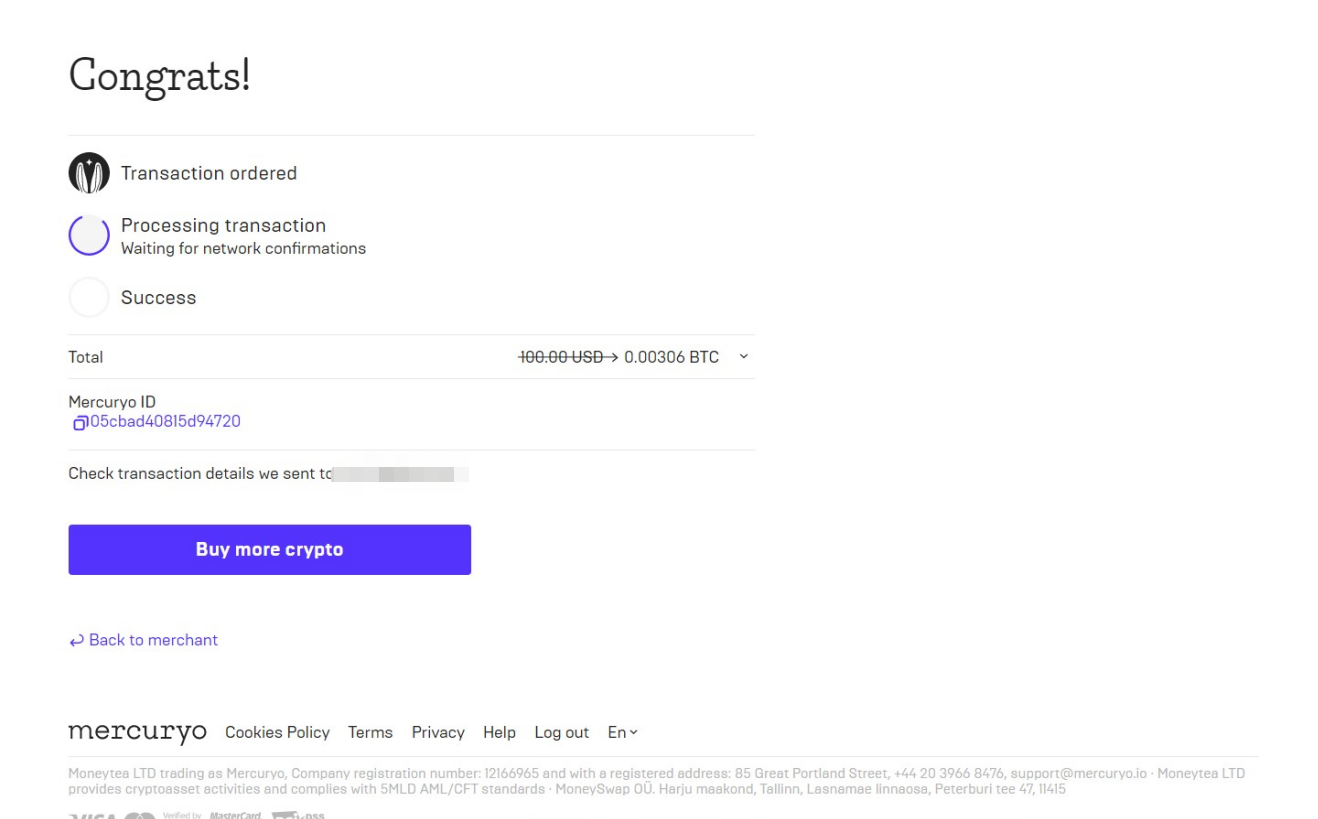 If you have encounter any problem during purchasing, please contact costumer support of Mercuryo for help.
Other channels of Mercuryo:
Facebook:https://www.facebook.com/mercuryo.io
Twitter:https://twitter.com/Mercuryo_io
Instagram:https://linkedin.com/company/mercuryo-io