Dear users,
As DigiFinex remains a pioneer in the industry, we want to give our users the best trading experience. Today, we are introducing the first ever cryptocurrencies pegged to the China Stocks Market, China A-Shares Crypto ETF (A50, A300, A500) exclusively, without the need to register for brokerage accounts and free from costly fees. As a global exchange platform, we pledge our words to provide the best products and services, and therefore we have crypto to offer you as a stepping stone to invest in this booming market.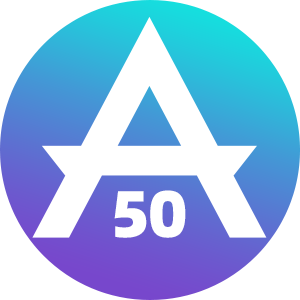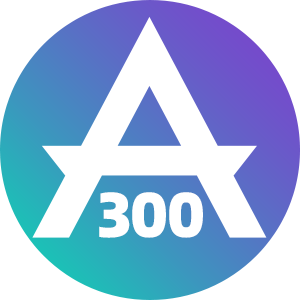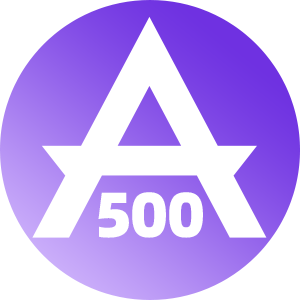 The bullish China Stocks Market has spurred more international investors venturing into the A-shares market, but are bound by geographical restrictions. DigiFinex understands the struggle that these international investors are facing, thus are offering China A-Shares Crypto ETF as a hassle-free solution to international investors who want to invest in the China Stocks Market.
What Are A-Shares?
A Shares are domestic stocks traded in Shenzhen and Shanghai stock exchanges, quoted in RMB. The A-Shares market is widely considered as an indicator of Chinese economy. Historically, the shares were only open to Chinese citizens and a small number of qualified investment institutions.

Why A-Shares?
Promising Growth - China Stock Market's weighting in The MSCI Emerging Markets has recorded a rapid growth 4 times over the year
Perfect Way to Diversify your Portfolio - China has demonstrated as a leading country with speedy recovery on economy post-pandemic
China's Booming Economy - Majority of China's Large and SMEs have resumes operations with the pandemic situation contained
Supportive Monetary Policies - The People's Bank of China (PBoC) offers higher interest rates compared to the US, Europe and Japan to give more buffer in adjusting the economy's fluctuation
How Can You Benefit from Our China A-Shares Crypto ETF?
Fuss-free - No brokerage account and RMB accounts required. All you need is crypto and your DigiFinex account
Borderless - Invest in one of the fastest growing economy - china onshore market anytime, anywhere
Affordable - Waived costly brokerage fee from traditional brokers with low transaction fees
High Quality Products - Hand-picked ETF indexes 50, 300 and 500 that best represent China's booming economy
Global Identity - Global exchange platform that is widely trusted by 4 million users
Customer Service - 24/7 customer-support by your side
What is DigiFinex China A-Shares Crypto ETF?
DigiFinex China A-Shares Crypto ETF Funds is a type of ETF consisted a portfolio of stocks constructed to resemble the China Stock Market's financial index composition and performance. DigiFinex aims to provide our users with a broad market exposure at minimal cost and portfolio turnover, seeking to match market risks and returns with our ETF products. We work like your personal fund portfolio manager by strategically selecting securities of the highest quality and earning potential to invest in for you.
Product Key Info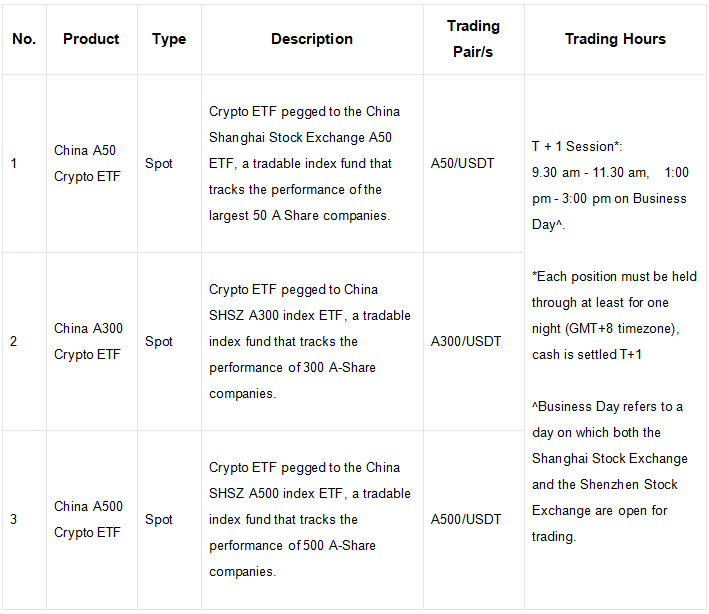 How to start trading?
Users are able to trade DigiFinex China A-Shares Crypto ETF at our platform seamlessly.
1. Download our official app available on Android & iOS
2. Register for an account
3. Deposit USDT into DigiFinex's Wallet, or purchase USDT via "Buy Crypto with Visa or Mastercard"
4. Go to ETF section or "Favorite" section to start trading A50, A300 and A500!
Trade now and share 5000 USDT rewards and get a chance to win up to 1BTC!

Thank you for your support!
DigiFinex team
20th August 2020
Join our groups!
English Telegram Group: https://t.me/DigiFinexEN
Chinese Telegram Group: https://t.me/DigiFinexcn
Follow us!
Official Twitter: @DigiFinex
Official Facebook: @digifinex.global
Official Instagram: @digifinex.global
Check us out ;)
Official Blog: https://blog.digifinex.com/
Official Medium: https://medium.com/@digifinex
Official Reddit: https://www.reddit.com/user/DigiFinex/
Official Kakao: https://open.kakao.com/o/giKpLDsb
DigiFinex (digifinex.com) DIGIFINEX LIMITED. reserves all rights of this event, including but not limited to adjustment, explanation, and termination at any time.