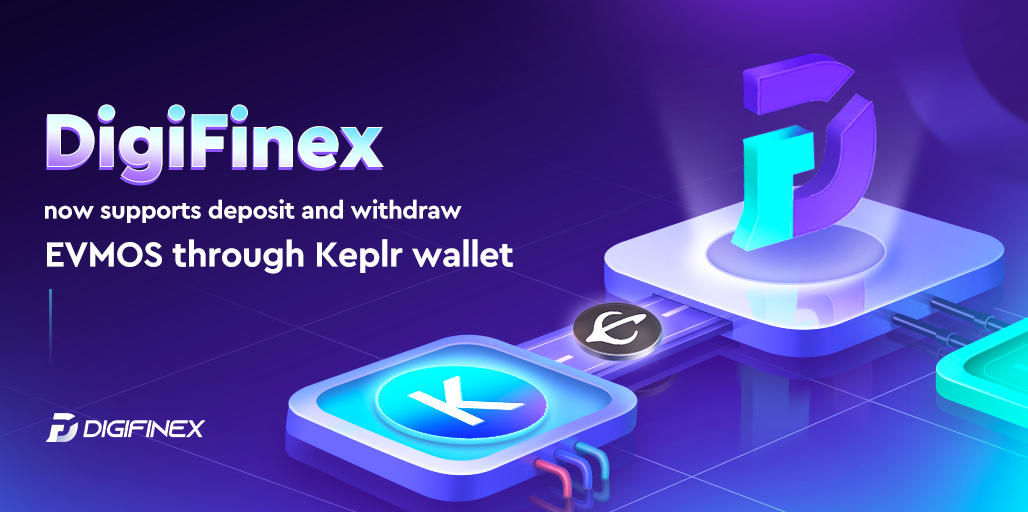 Dear users,
DigiFinex now supports deposit and withdraw EVMOS through Keplr wallet. Please follow the steps below.
Step 1. Register a DigiFinex account through our official website or App. (Please ignore if already done)
Or visit AppStore/ GooglePlay and search "DigiFinex" to install the App and complete the registration.
Step 2. Generate your EVMOS deposit address on DigiFinex. (Supported address formats: EVM hex and Cosmos bech32)
1. Search and find EVMOS in the "Deposit" page;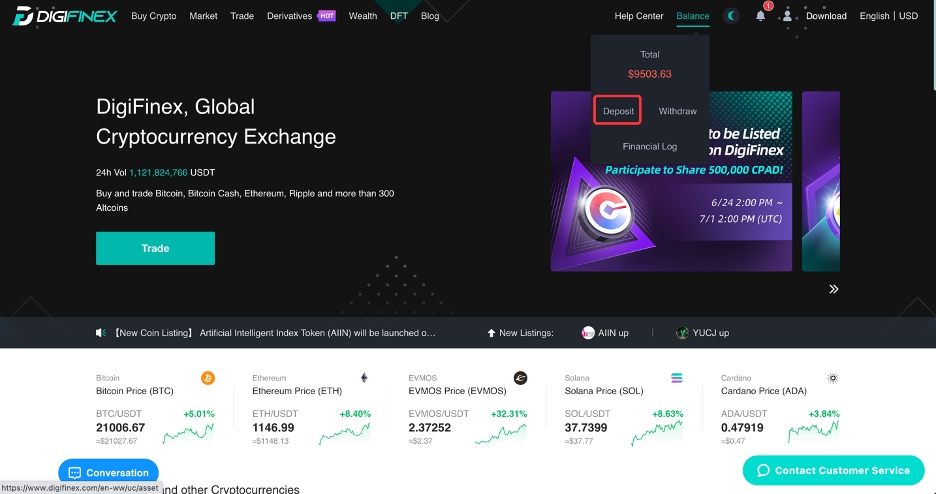 2. Type EVMOS in the search box on the left and select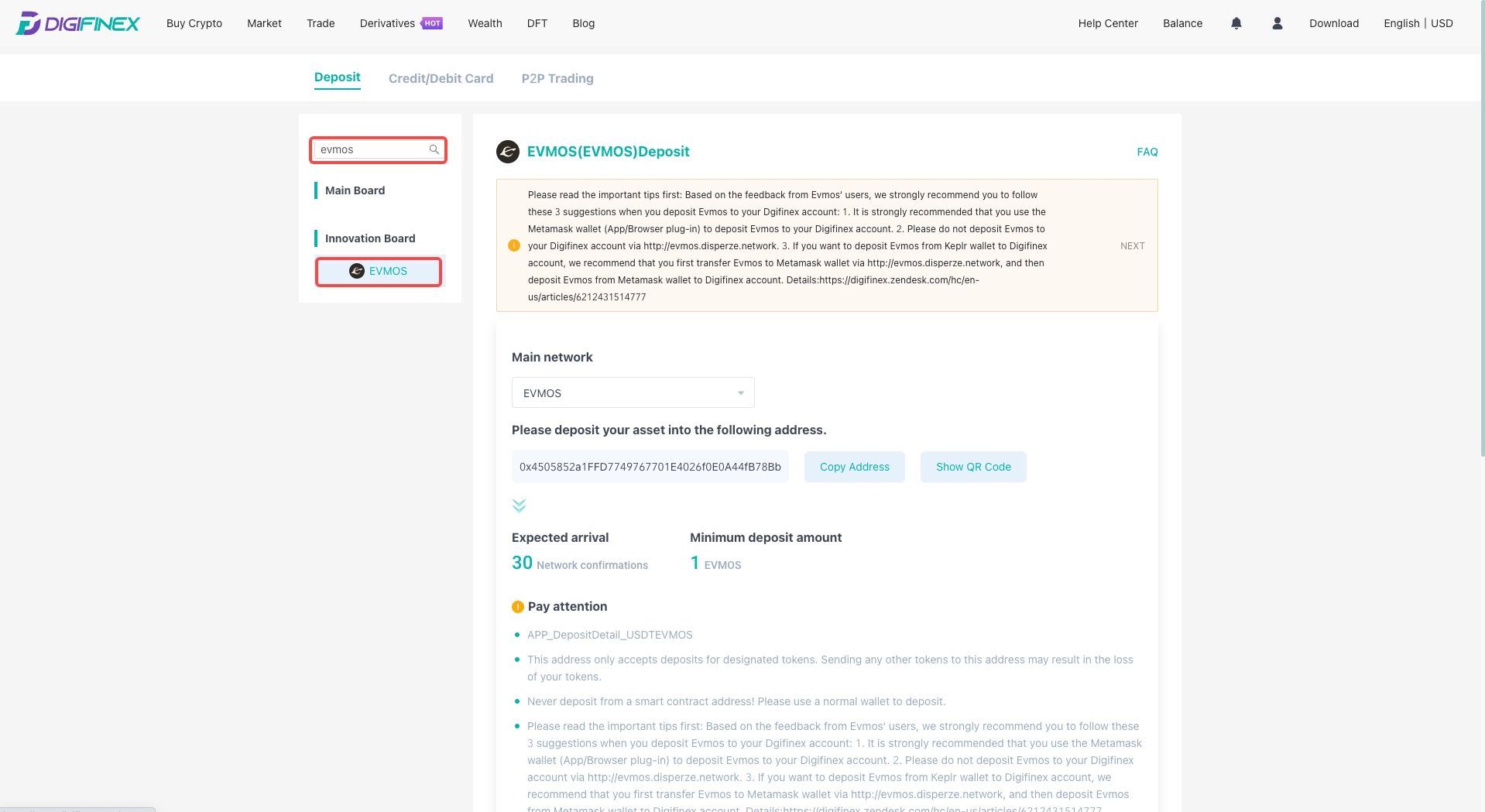 3. First generate the address in EVM hex format: Choose EVMOS network and generate EVM hex deposit address. (Required step for reflection)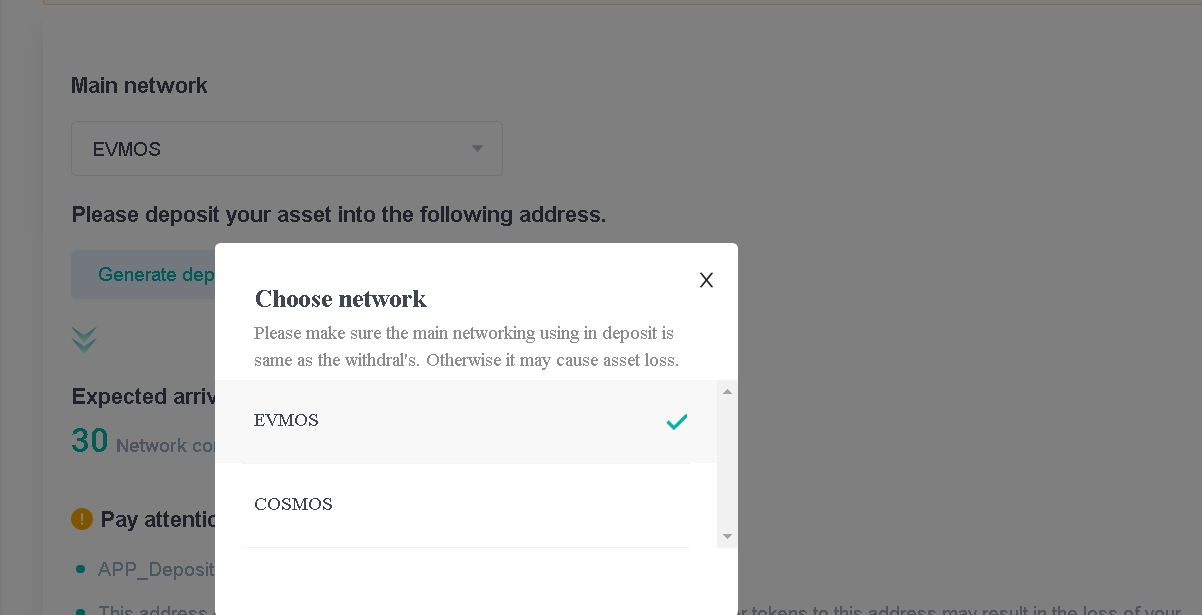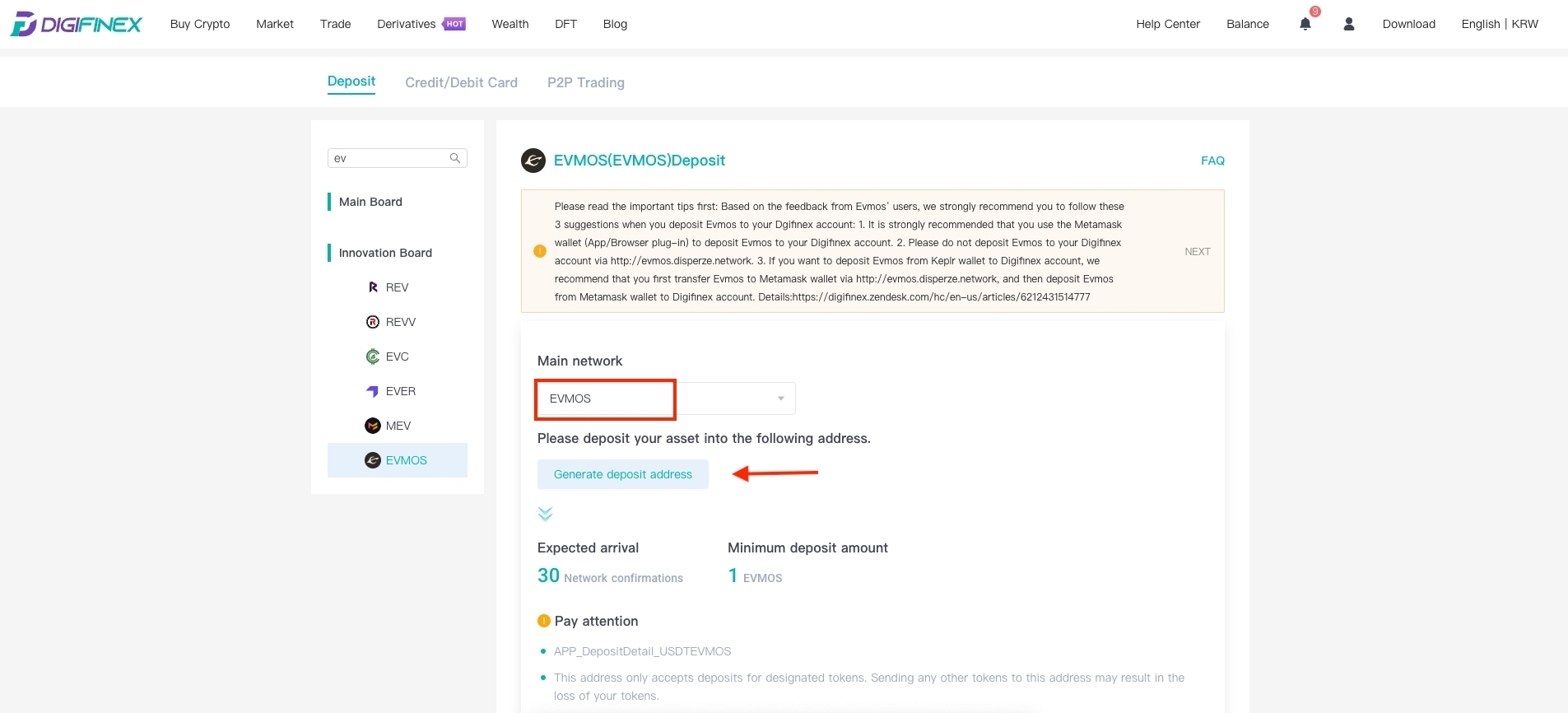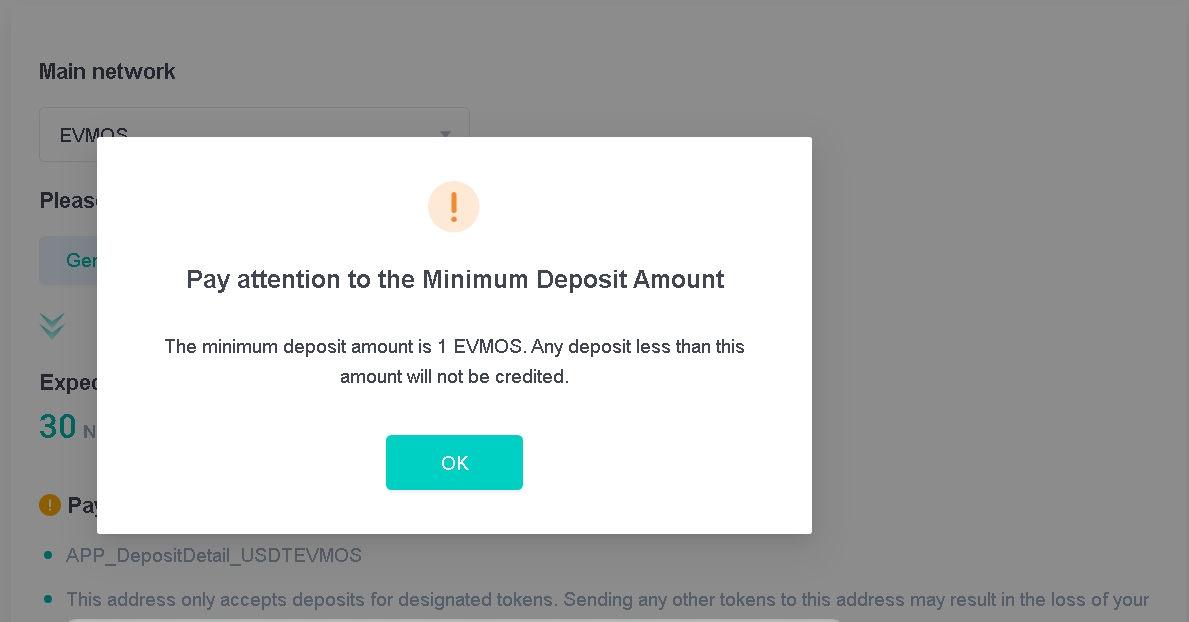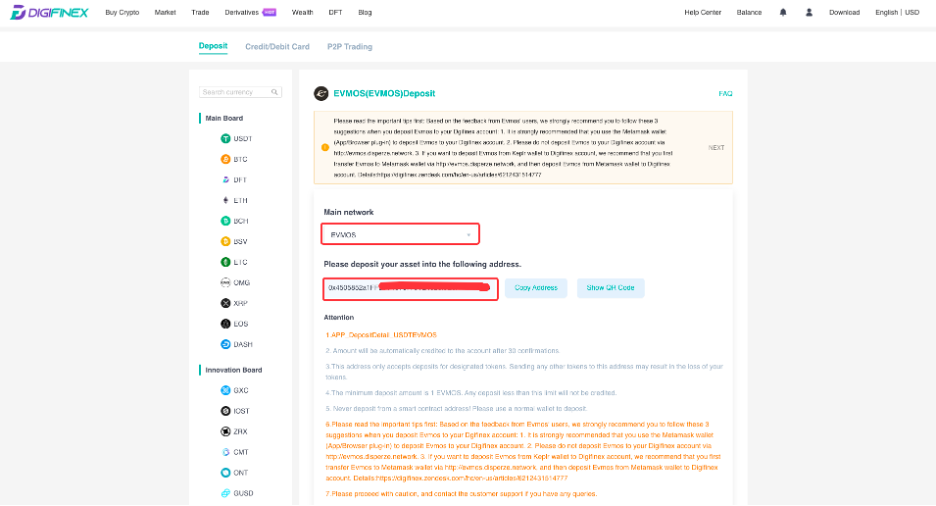 4.
Next, generate an address in Cosmos bech32 format
: Click COSMOS network and generate Cosmos bech32 deposit address. (
Please make sure the EVM hex deposit address has been generated before
)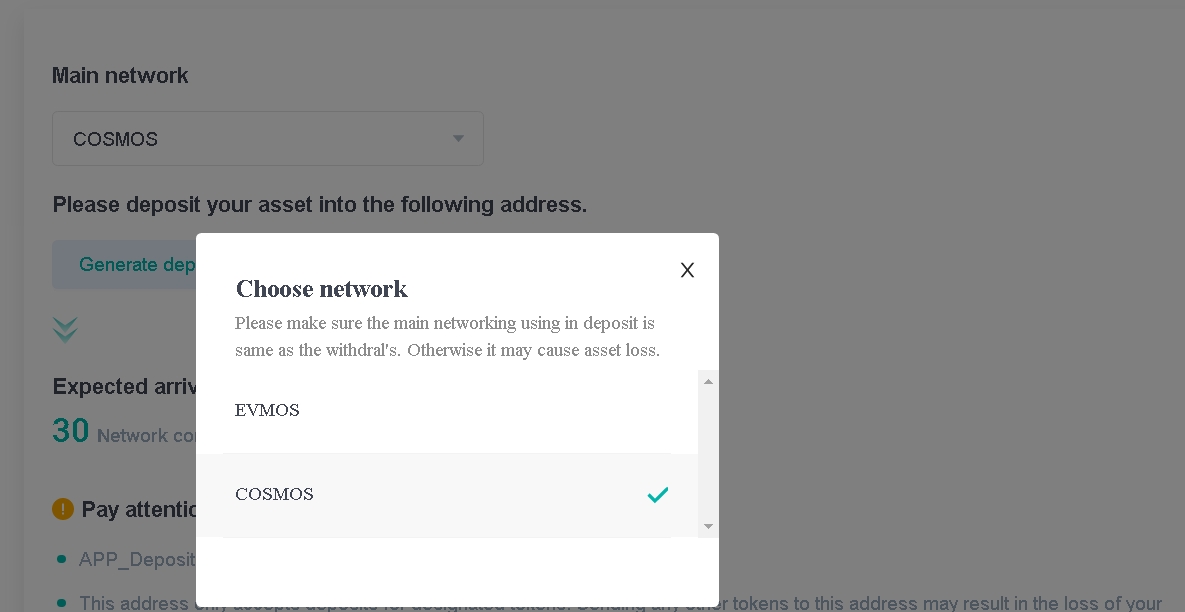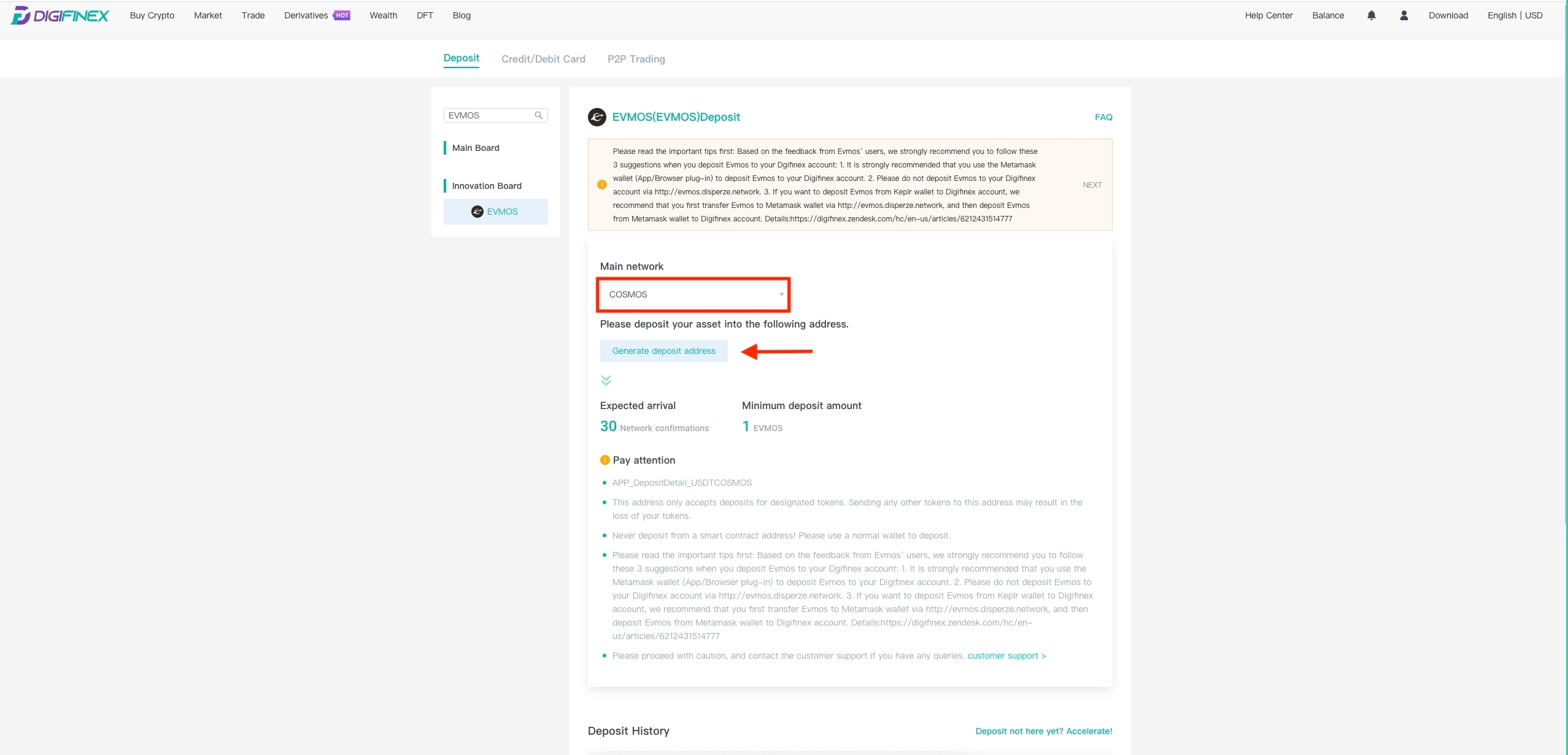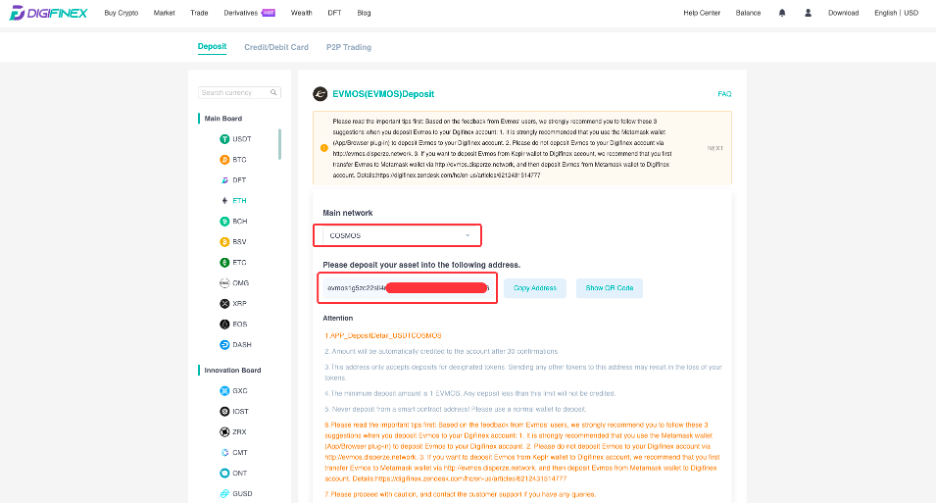 So far, you've generated two deposit addresses in EVMOS token in DigiFinex account.
Step 3. After the Cosmos bech32 deposit address has been generated, now deposit and withdraw EVMOS through your Keplr wallet conveniently as the sample below shows:
Deposit example:
1. Copy your EVMOS deposit address in the "Deposit" page on DigiFinex: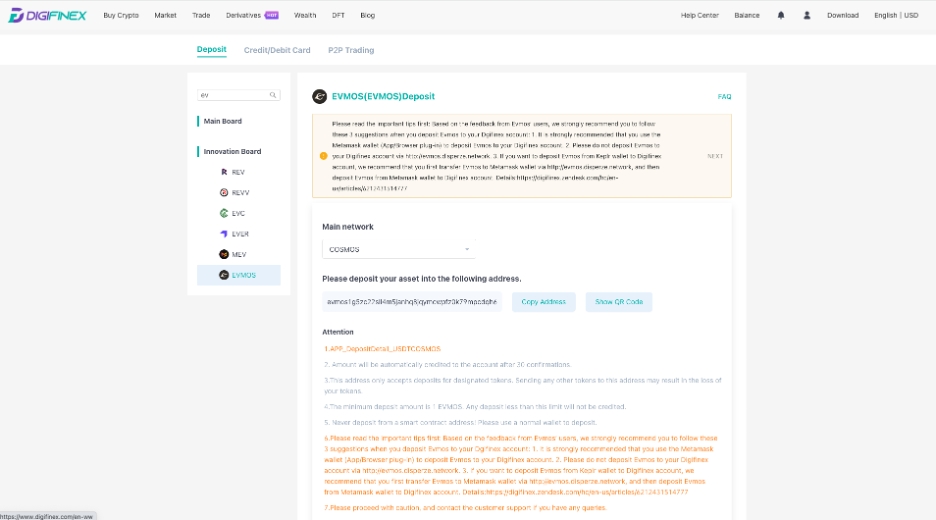 2. Open Keplr wallet and select EVMOS network: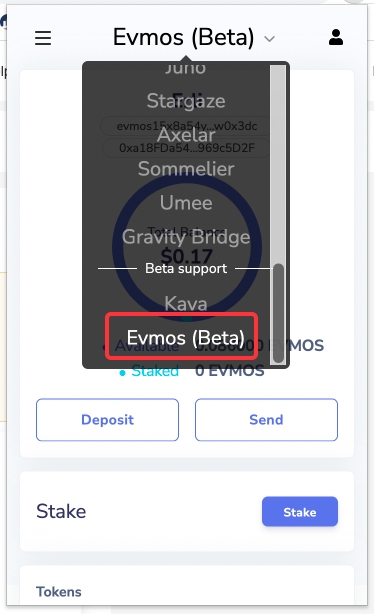 3. Click "Send" and paste the address you've copied: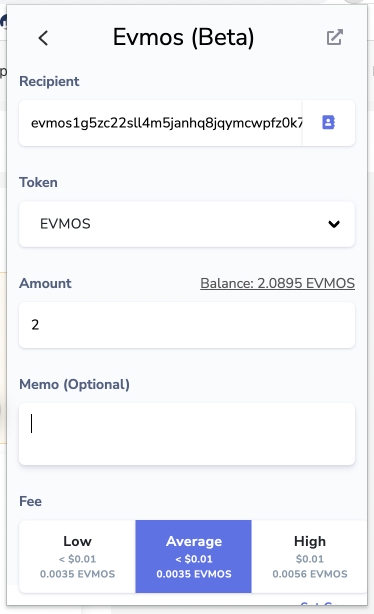 4. Click "Approve" and finish the signature: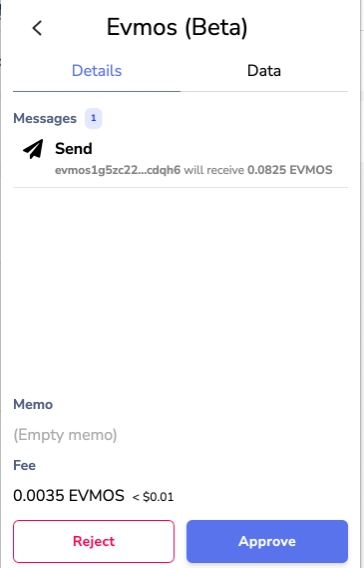 5. You will receive a notification a few minutes later saying that your EVMOS has successfully been deposited into your DigiFinex account, which can be seen in your account balance.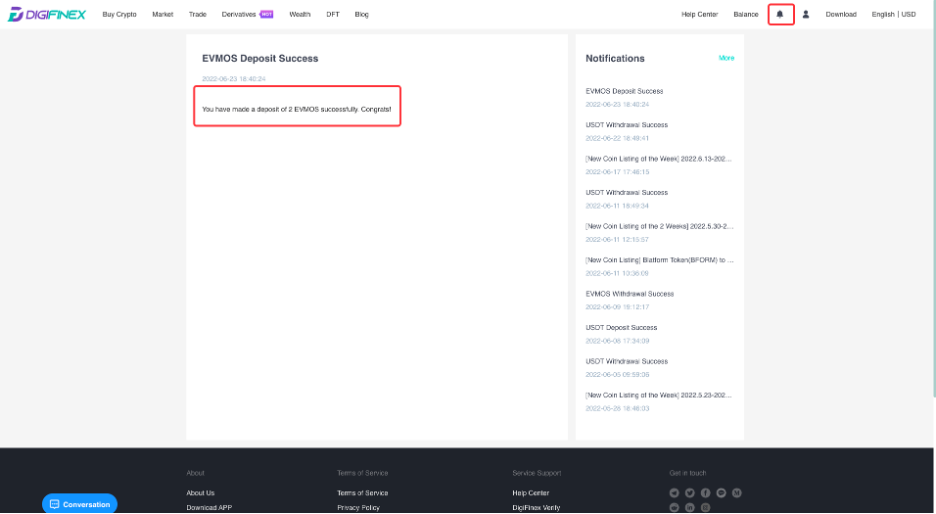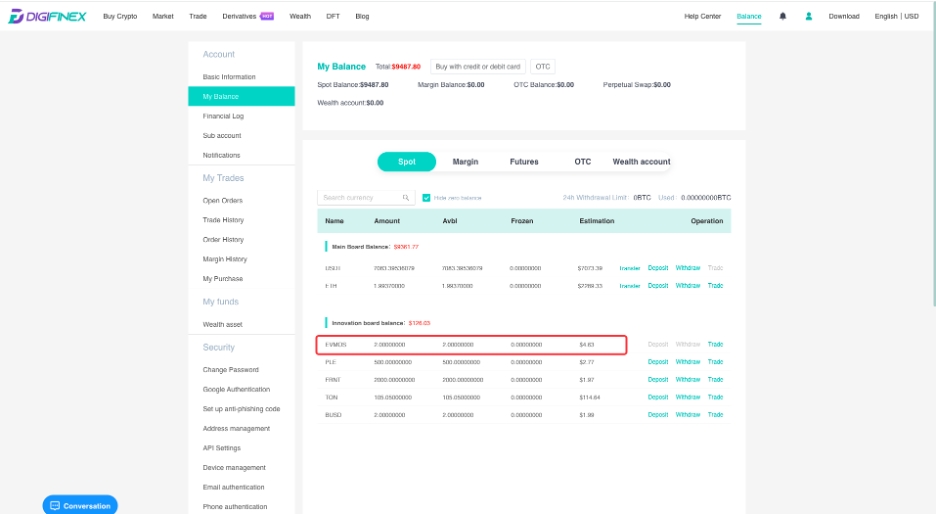 Withdrawal example:
1. In the keplr wallet, choose the Evmos network and click to copy the address starting with "evmos..."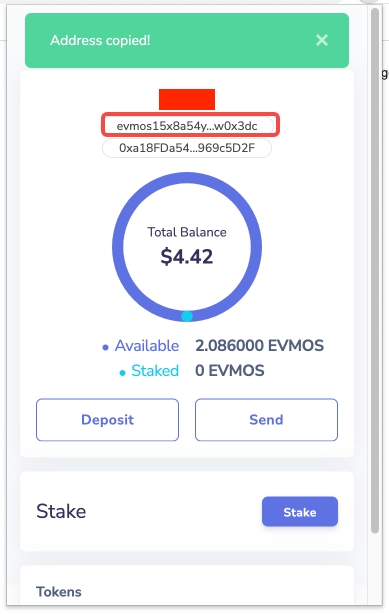 2. Log in to the DigiFinex official website, choose withdraw in balance, and visit the EVMOS withdrawal interface: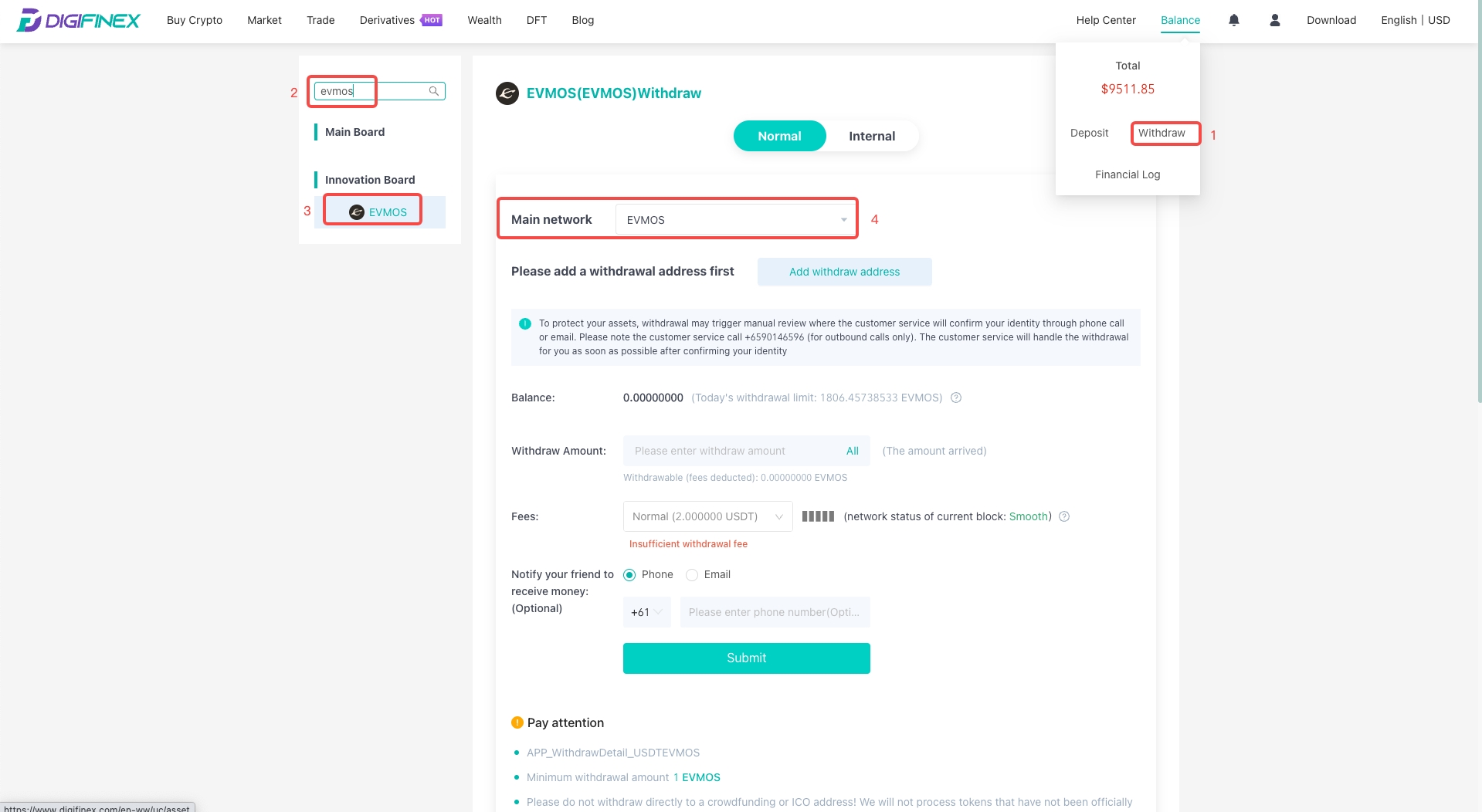 3. If you need to withdraw to Keplr wallet, please choose COSMOS network; if withdraw to metamask wallet, please choose EVMOS network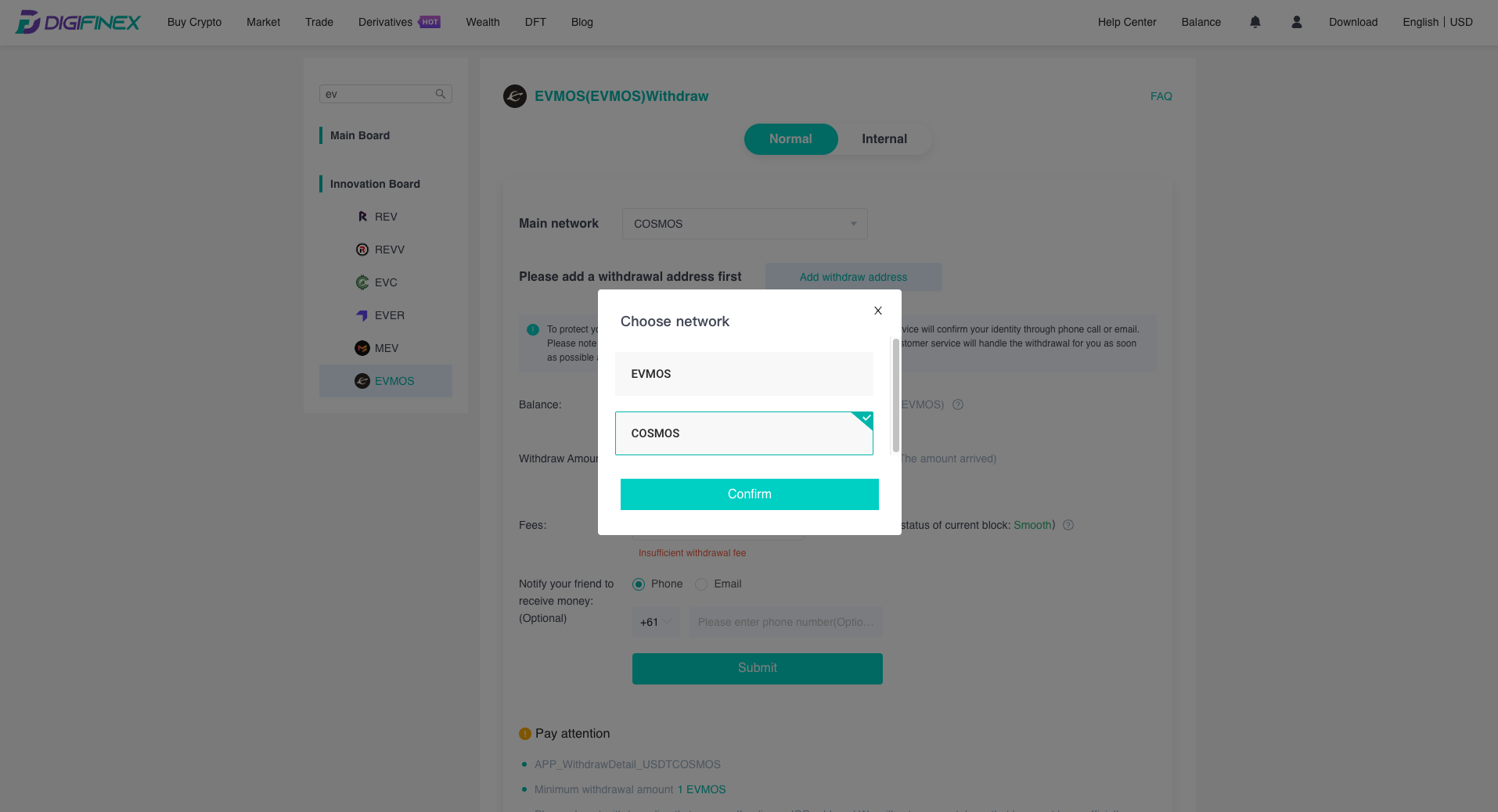 4. Select Add Withdrawal Address, fill in the receiving address beginning with "evmos..." copied in the keplr wallet before, and click Submit.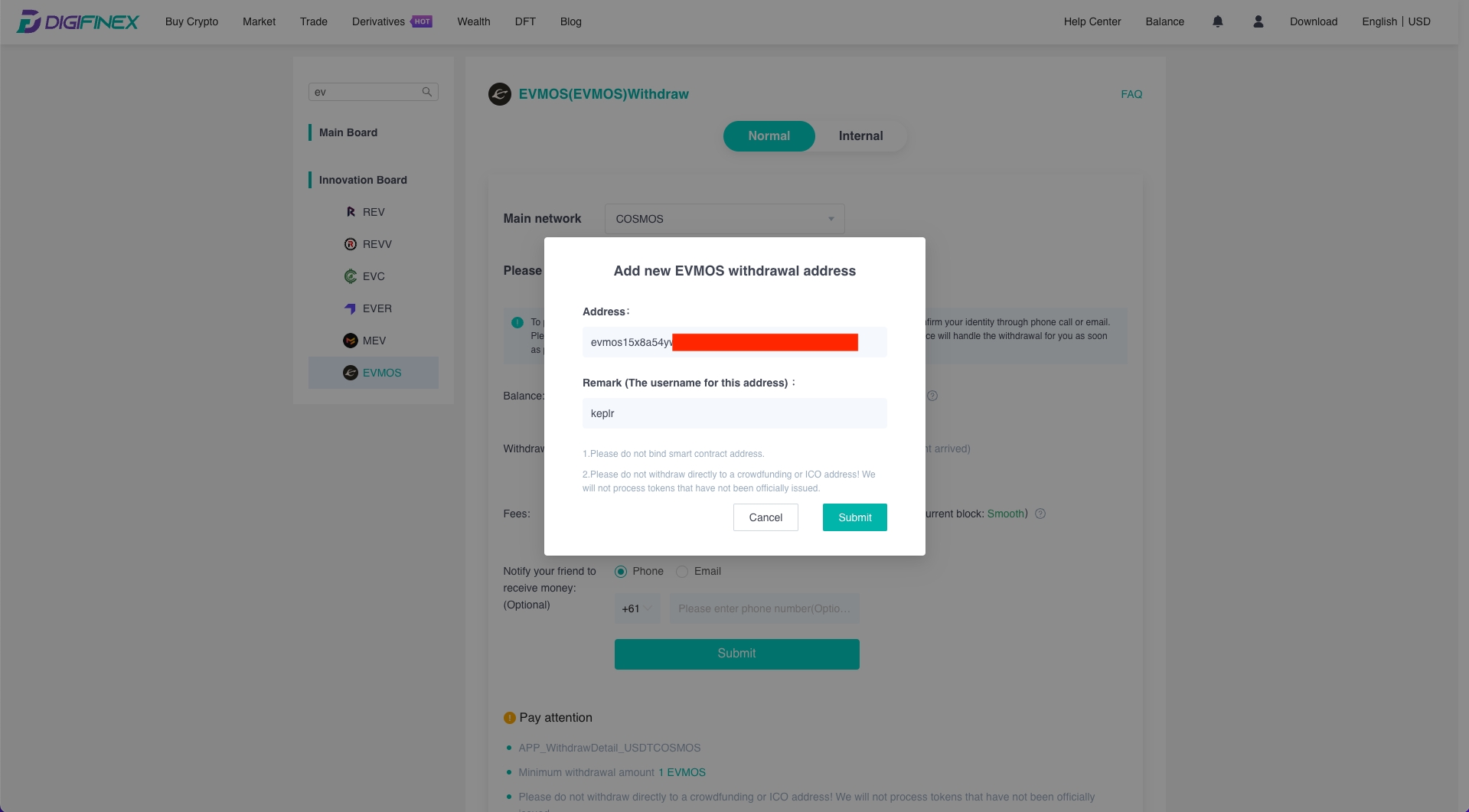 5. Fill in the amount of EVMOS you want to withdraw, click Submit, and then enter the OTP verification code to complete the withdrawal.
Notice:
1. Deposit or withdraw EVMOS via Keplr wallet, please generate EVM hex address first, then Cosmos bech32 address.
2. Matamask wallet only supports EVM hex address for EVMOS, generating an EVM hex address is mandotary.
3. The minimum deposit value is 1 EVMOS on DigiFinex.
DigiFinex team
June 25th, 2022