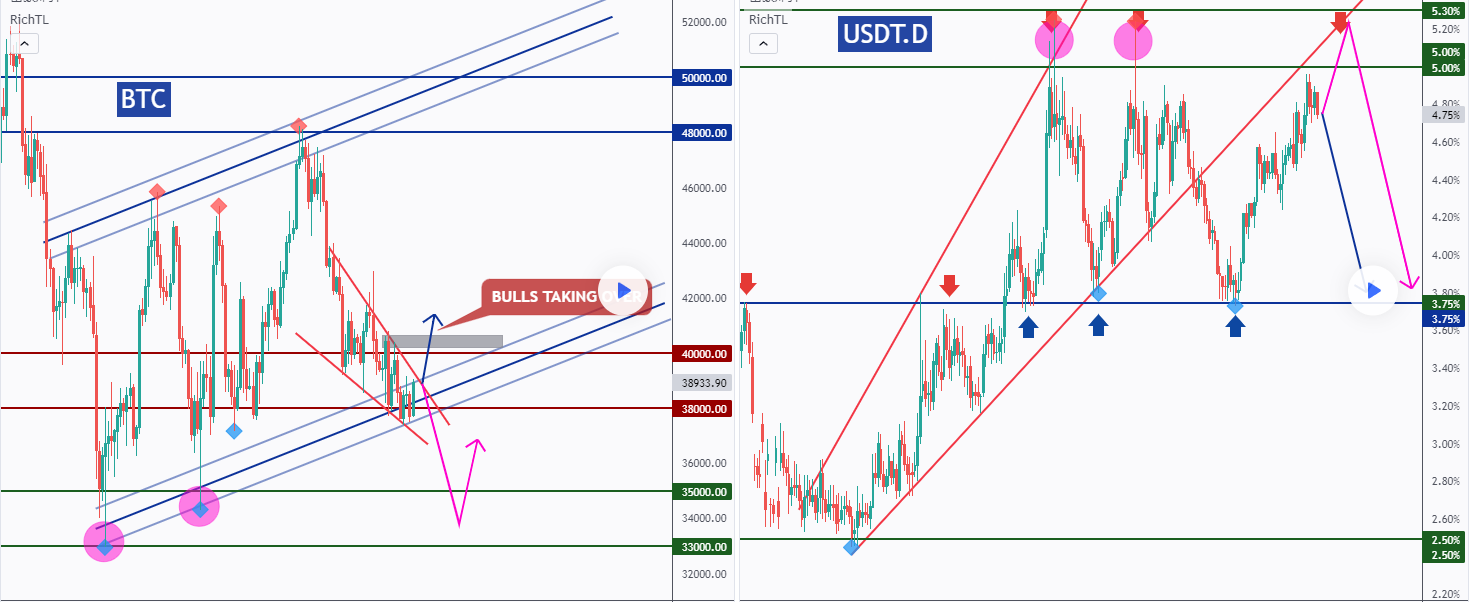 we are still bearish and yes we might still see an aggressive movement lower to take our the wicks highlighted in purple (33k-35k) before the bulls kick in.

For now, BTC is around the 38k-40k support and for the reversal to be confirmed, we need a momentum candle close above the last high in gray which would also be a break above the 40k level, back inside the blue rising channel , thus a bullish movement till the upper bound (48k-50k) would be expected.

I have attached USDT.D chart on the right, as it clearly highlights the two possible scenarios.

Which scenario do you think is more likely to happen? and Why?

Always follow your trading plan regarding entry, risk management, and trade management.

Good Luck!.