Dear users,

DigiFinex will list Polka City (POLC) , open trading service of POLC/USDT at 2:00 (GMT+8) on March 11th, 2022. The specific schedule is as follows:

Time of opening deposit: Mar 10th, 2022 19:00 (GMT+8)
Time of opening trading: Mar 11th, 2022 2:00 (GMT+8)
Time of opening withdrawal: Mar 11th, 2022 16:00 (GMT+8)
Trading pair: POLC/USDT

We will launch the following events:
Event period: Mar 10, 2022 19:00 to Mar 16, 2022 19:00 (GMT+8)
Rewards distribution: rewards will be distributed in 7 days after this event ends

Event 1: Follow & Retweet to Share 8,000 POLC
To participate in this event, users should:
1.Follow DigiFinex's Twitter(https://twitter.com/DigiFinex).
2.Follow POLC's official Twitter (https://twitter.com/PolkaCity).
3.Share or retweet the 'New Coin Listing' post using hashtag#DigiFinexListsPOLC, and tag three of your friends, so that you can participate the airdrop campaign.
4.Reward claim: Save the links and screenshots as well as provide your DigiFinex UID, upload them to our Google document link(https://forms.gle/Nxs8KnuZozRoyDgM7) to claim your reward. The first 300 participants satisfied the requests above will get 20 POLC airdrop each. Also we will randomly select 40 participants to distribute 50 POLC for each UID!
Limited quantity ; first come first served ; until all are given out!

Event 2: Trade POLC to share 30,000 POLC
During this event, users whose trading volume (buys & sells) ranks among the top 50 and are greater than 2,000 USDT can share 30,000 POLC according to the proportion of personal trading volumes.

Reward calculation: Your reward = (personal trading volume / total trading volume of the top 50 users) * 30,000 POLC

Event 3: Stake POLC to share 30,000 POLC
We will set 30,000 POLC in candy box during this event and users can get interest by staking POLC. Rewards will be distributed on a first-come, first-served basis.
| | | | | | |
| --- | --- | --- | --- | --- | --- |
| Locked token | Lock-up term | Daily rate | Min lock amount | Max reward | Total reward |
| POLC | 5-20 days | 0.3% | 100 POLC | 3,000 POLC | 30,000 POLC |
Guide: Login DigiFinex App -> Homepage -> Candy Box -> enter lock amount -> claim staking reward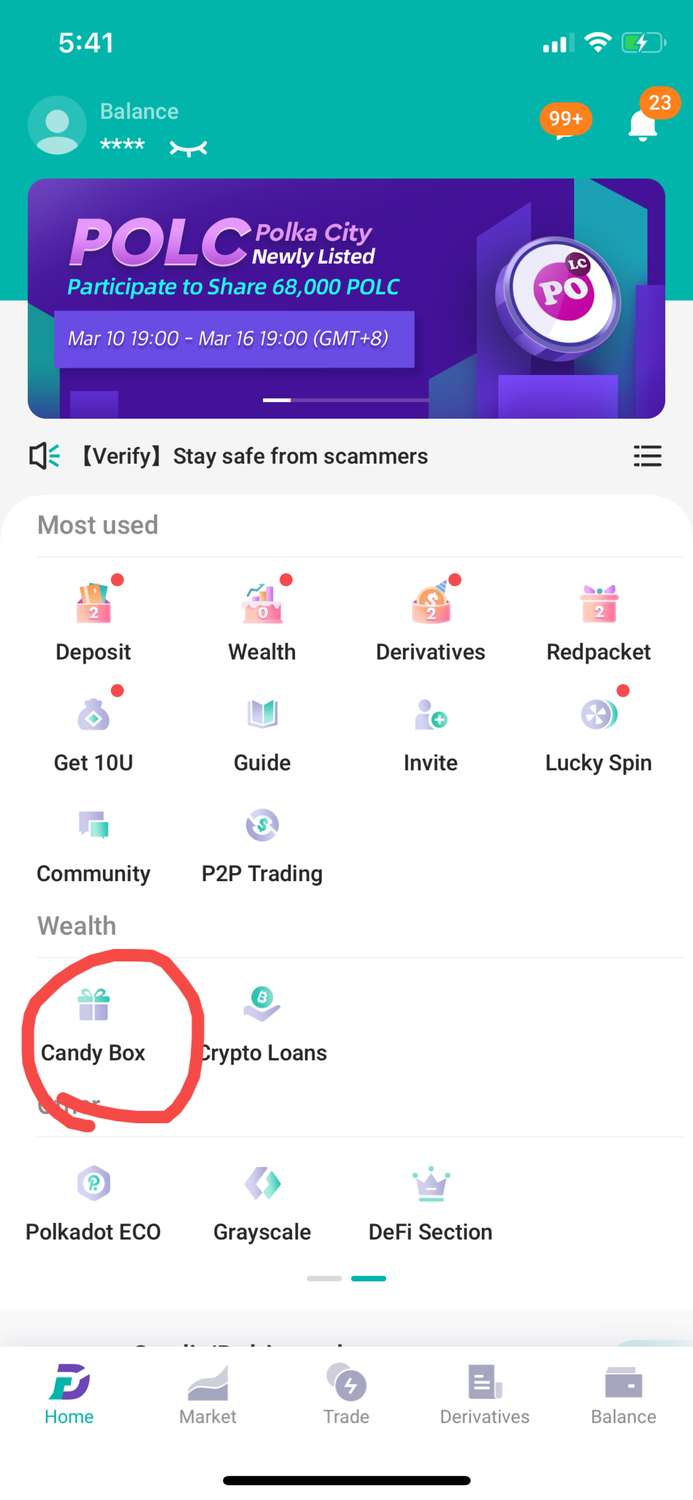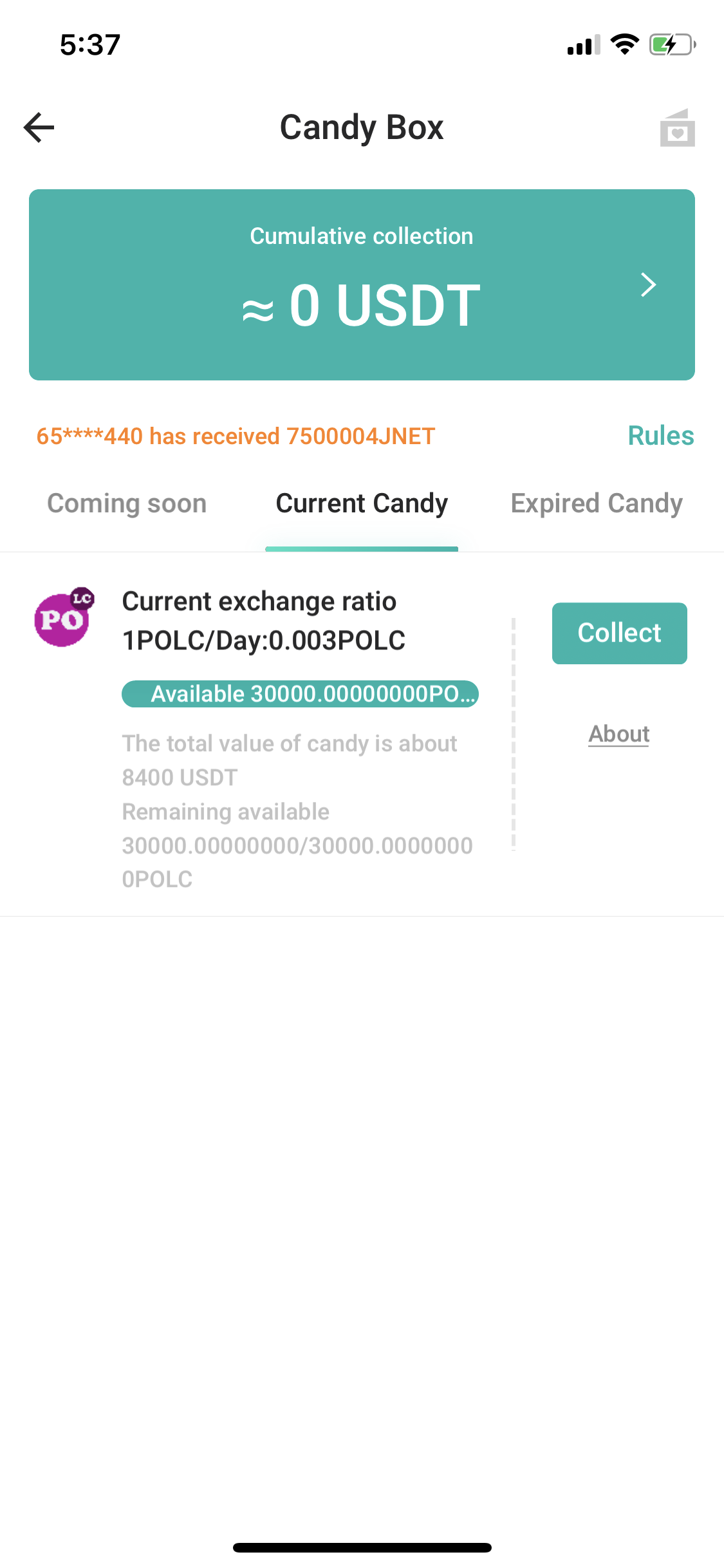 Project name: Polka City (POLC)
Official website: https://www.polkacity.io/
Block explorer: https://etherscan.io/token/0xaa8330fb2b4d5d07abfe7a72262752a8505c6b37


Polka City is a unique fully contract-based metaverse project which combines NFT, DeFi and gaming worlds!

Risk Alert: This is a new token project that poses higher risks than others, which will face potential high price volatility. Please ensure you have done your own research in regards to the fundamental concepts and fully understand this project before opting to trade. DigiFinex will make the best efforts to list high-quality token projects, but will not be responsible for any of your trading losses.

Thank you for your support!

DigiFinex Team
9th Mar, 2022

DigiFinex communities:
Telegram Group:https://t.me/DigiFinexcn
Telegram Official Community:https://t.me/DigiFinexEN
Official twitter:https://twitter.com/digifinex
Official Medium:https://medium.com/@digifinex
Official Reddit:https://www.reddit.com/user/DigiFinex/
Official Kakaotalk Group: https://open.kakao.com/o/gEGFa7uc

DigiFinex (digifinex.com)DIGIFINEX LIMITED. reserves all rights of this event, including but not limited to adjustment, explanation and termination at any time.