Dear Customers,
As part of DigiFinex's first anniversary celebration, we are launching our fifth activity: Join in our lucky spin, 50% off lucky draw and stand to win up to 1BTC !
Activity will officially launch on 07 December 2018, at 00:00 (GMT +8)
Activity period: 07 December 2018, 00:00 - 15 December 2018 23:59 (GMT +8)
Activity rules:
1. Users can get 1 chance of lucky spin for every 500 USDT transaction or other equivalent currencies. There are no limitations to lucky spin chances. Obtained lucky draw chances through the transactions must be used within the same day or be forfeited after 00:00 (GMT +8).
2. Users can purchase lucky draw chances through DFT. 1 draw costs 2DFT, and users can buy up to 10 draws per person per day. Number of draws obtained through purchase can be used at anytime without forfeiture.
How to participate?
Log in to APP-[My]-[Lucky Draw] to participate in the draw.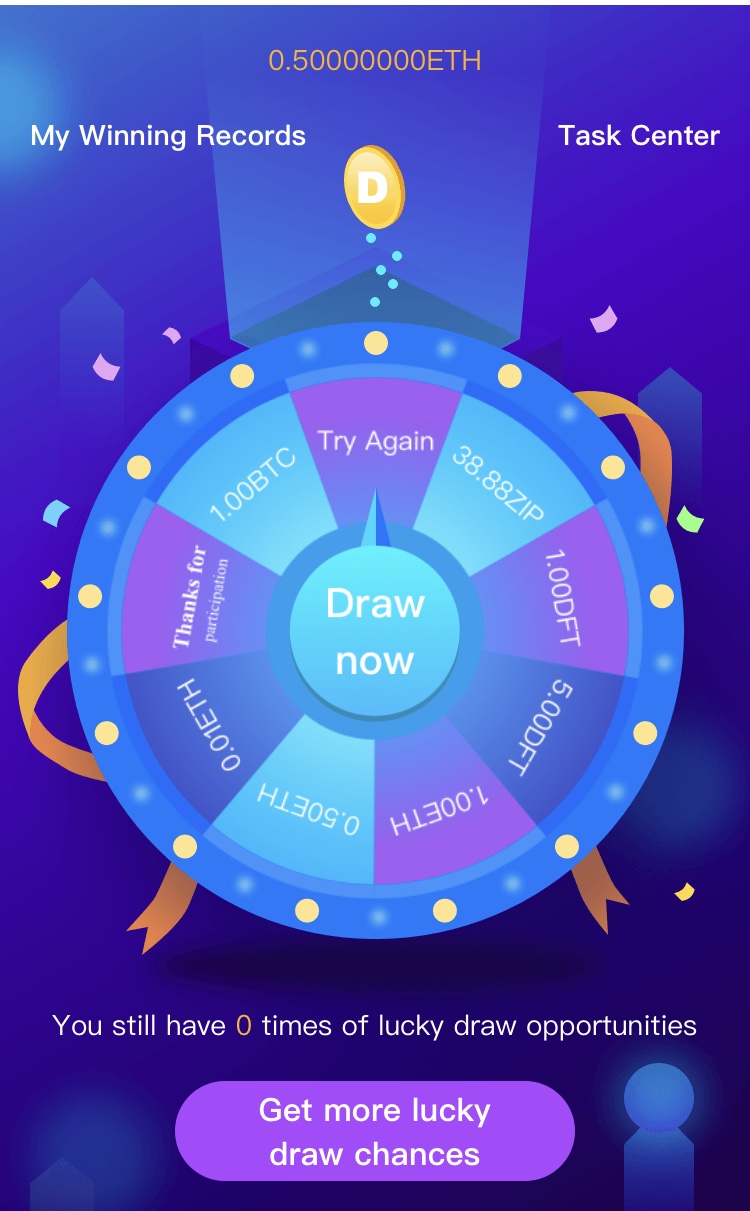 How to view lucky draw results?
All the rewards are distributed immediately, and the user can log in to the account personal center--the financial log to view the details.
To know more on DigiFinex's first anniversary celebratory activities, click here>>>
Thanks for your support!
6th Dec 2018
DigiFinex Team
DigiFinex community and official media:
Official telegram group:
https://t.me/DigiFinexEN (English)
https://t.me/DigiFinexcn (Chinese中文)
Official Twitter:https://twitter.com/digifinex

DigiFinex (digifinex.com )DIGIFINEX LIMITED. reserves all rights of this event, including but not limited to adjustment, explanation and termination at any time.