Dear users:
SEED 10th Aug official announcement regarding airdrop DFT token to SEED users in their SEED wallet is not related to DigiFinex.
DigiFinex is not informed nor engaged in this event. And DigiFinex confirm that SEED team didn't purchase any DFT tokens. DigiFinex is not involved nor responsible for this solo event from SEED. Be aware of the risk.
Below is SEED announcement: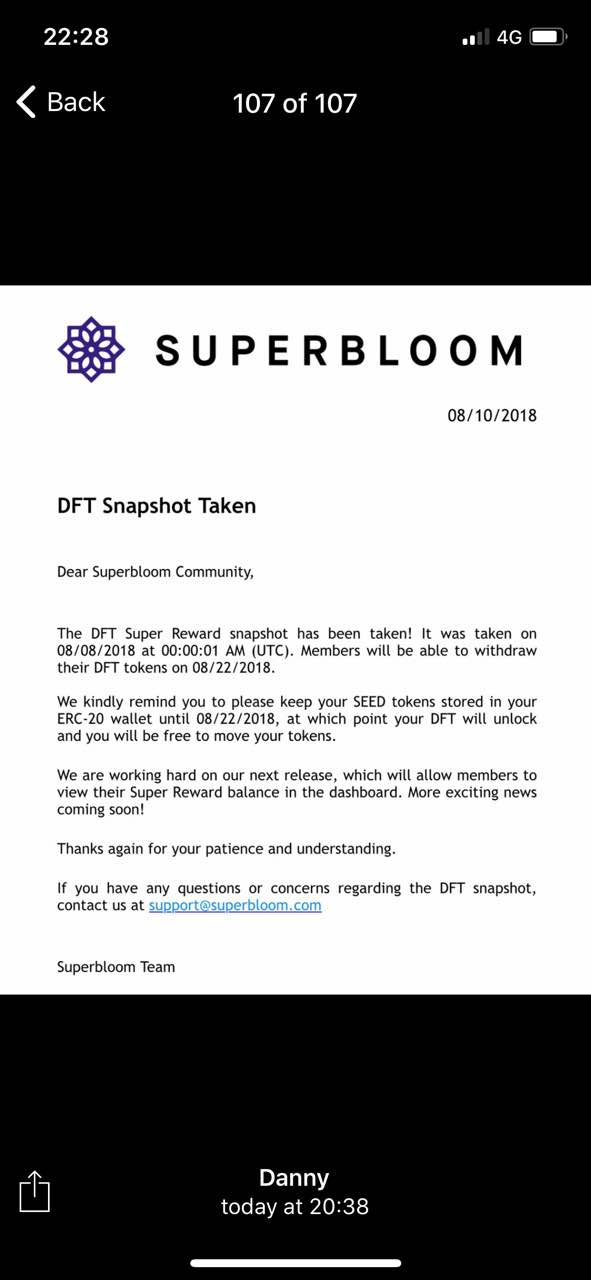 Reminder: Any DigiFinex event we will announce on DigiFinex official website. Please pay attention to DigiFinex official website only.
Thanks for your support!
DigiFinex
11th Aug,2018
DigiFinex community:
QQ group:点击加入
Telegram:
https://t.me/DigiFinexEN (English)
https://t.me/DigiFinexcn (Chinese)
Twitter: https://twitter.com/digifinex
DigiFinex (digifinex.com) or DIGIFINEX LIMITED. reserves all rights including but not limited to adjustment, explanation, etc at anytime.