To ensure the safety of customer's account and assets, DigiFinex exchange requests for Google 2-Factor Authentication (2FA) during the token withdrawal or selling process. If you have not enabled Google 2-Factor Authentication, please follow the guide below. Here is the step by step procedure:
1.What is 2-Factor Authentication?
Google Authenticator is a dynamic password tool that works like SMS dynamic verification. A dynamic verification code is generated every 30s after binding, and the verification code can be used for security verification of operations such as login, withdrawal, and modification of security settings. The purpose is to protect the security of user account assets and prevent asset theft.
2.Text Tutorial
Step 1:Login to The DigiFinex (www.digifinex.com) digital asset trading platform
-> Open the "User Center"

Step 2:Click "off"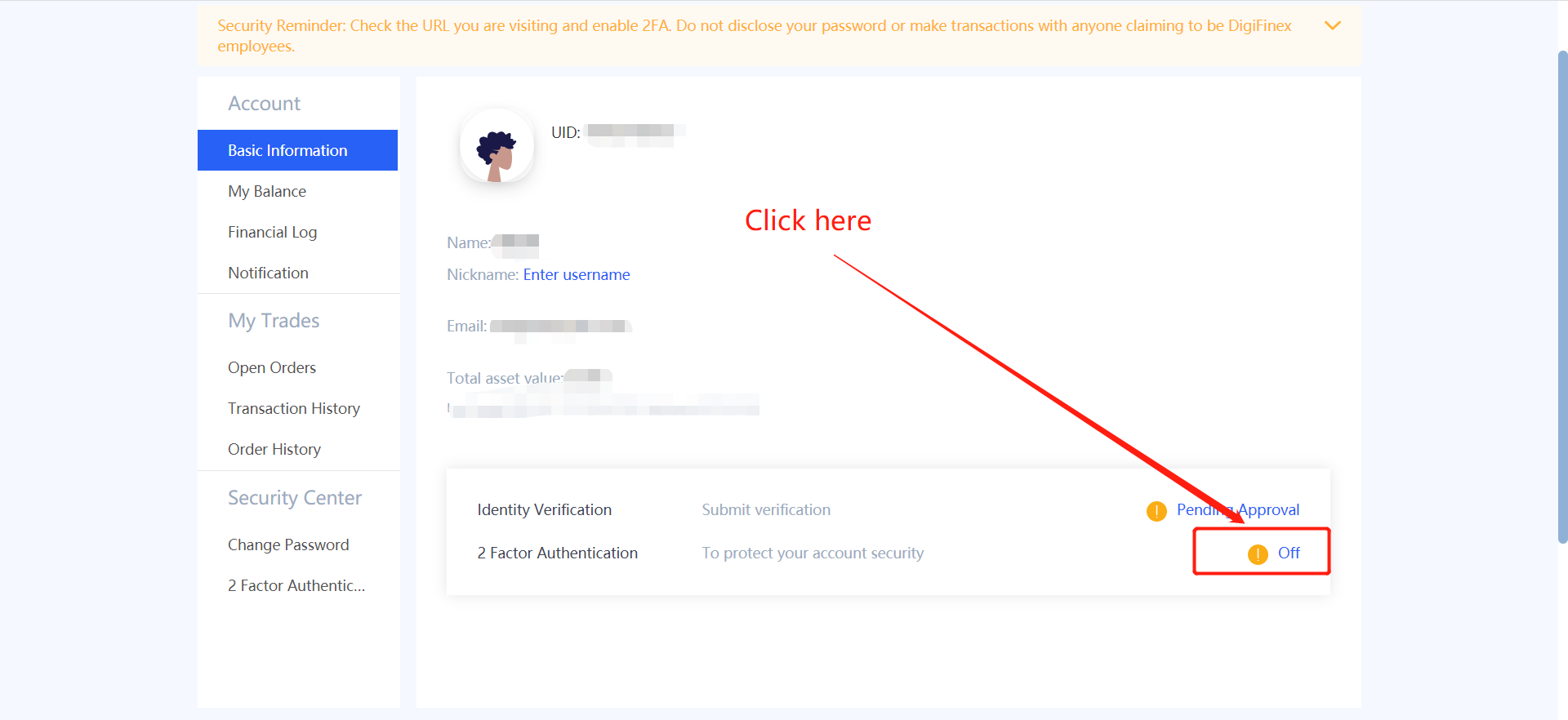 Step 3:Scan the QR code to download the "Google Authenticator"
-> Click "Next Step"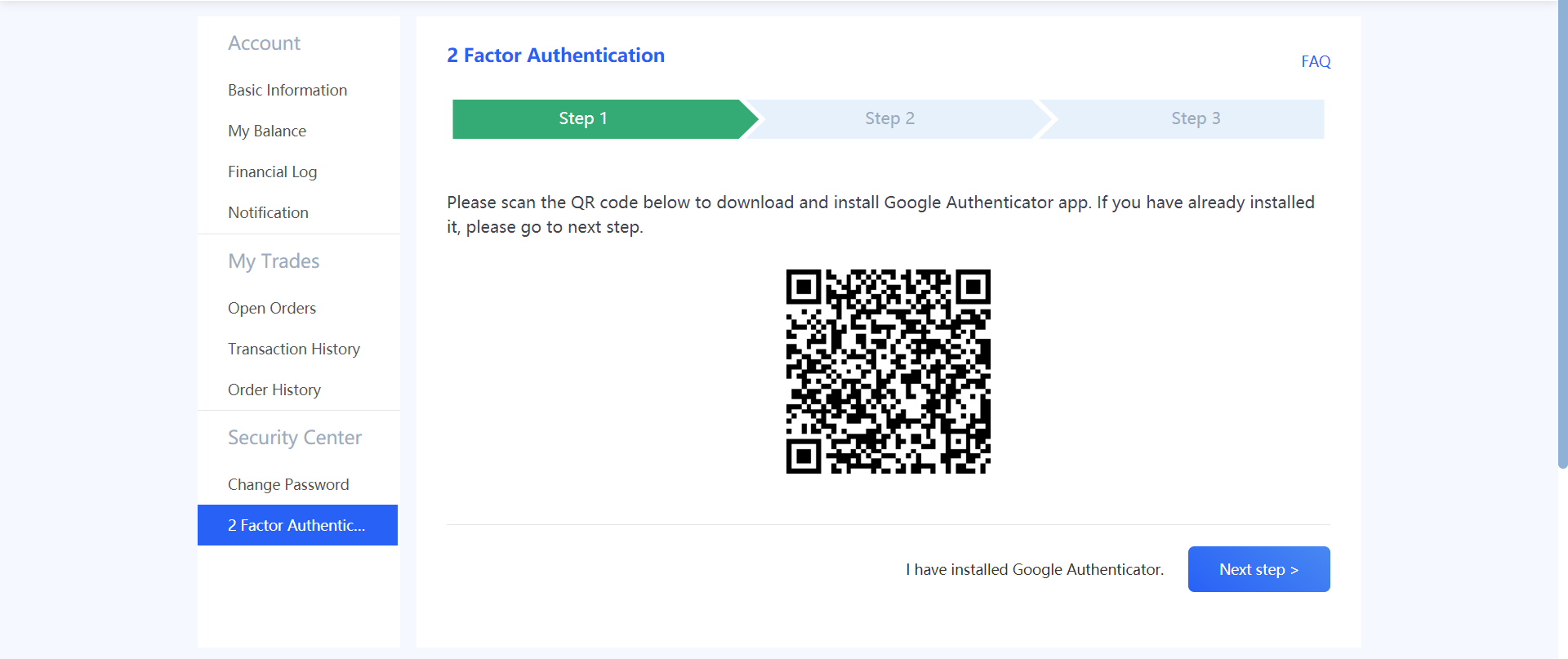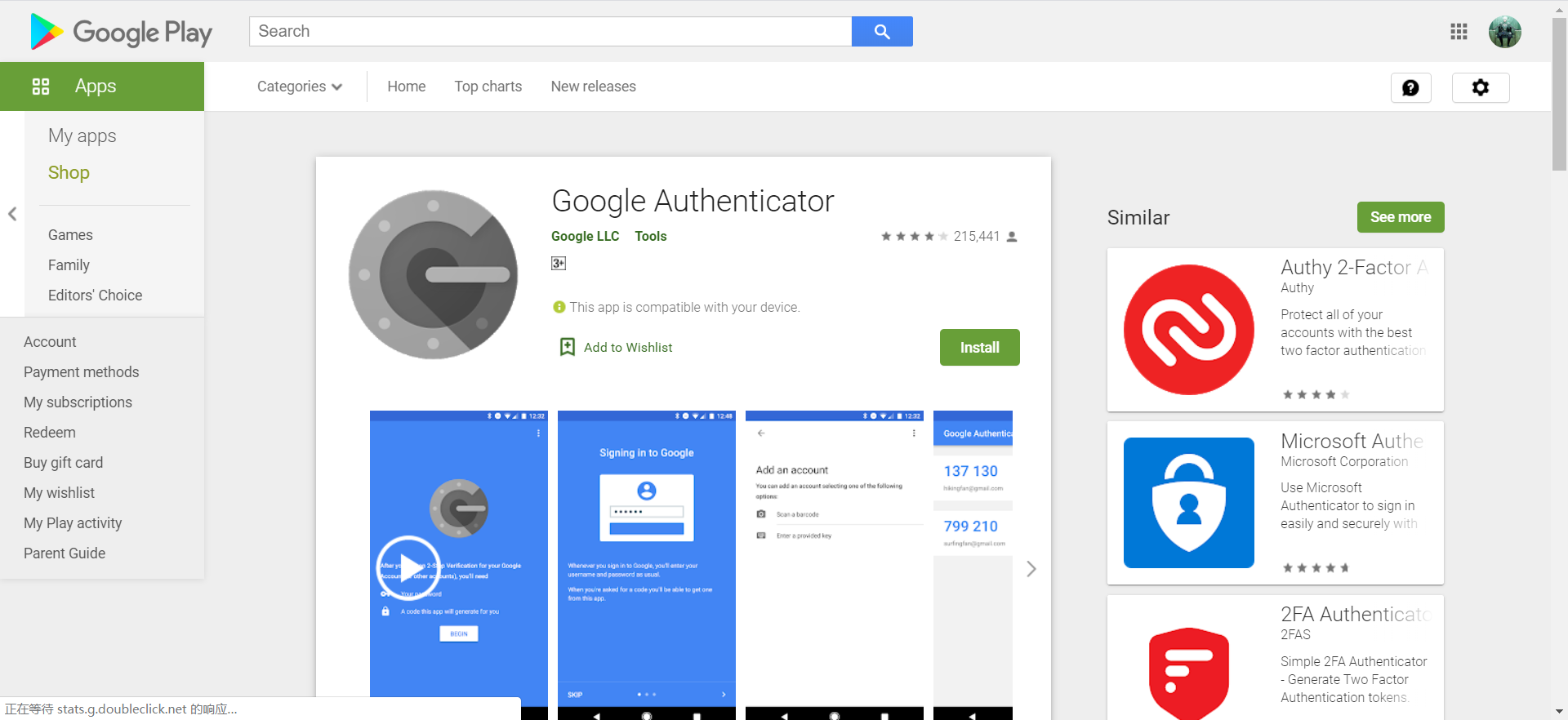 Step 4:Click"Copy" to copy the Key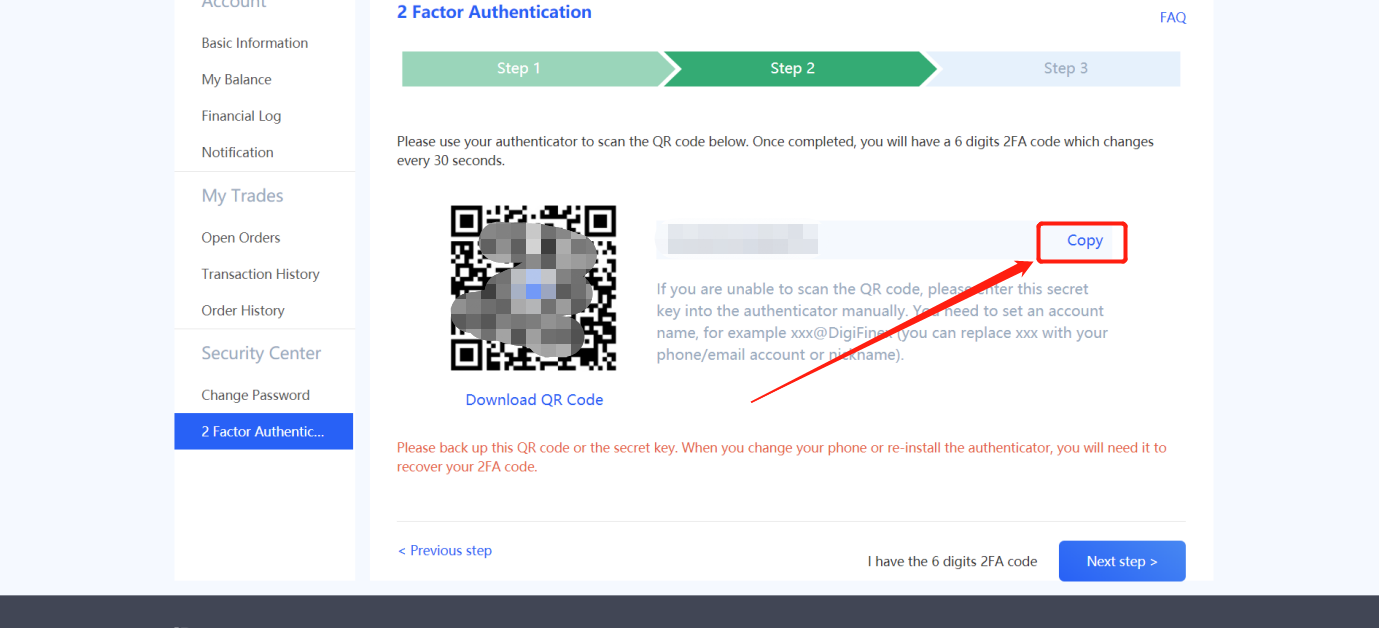 Step 5:Open Google Authenticator App and Click the "Add icon"
-> Click "Enter a provided Key"
-> Input a "Remark account name" and "Key",then press "ADD"
-> Get the 2FA code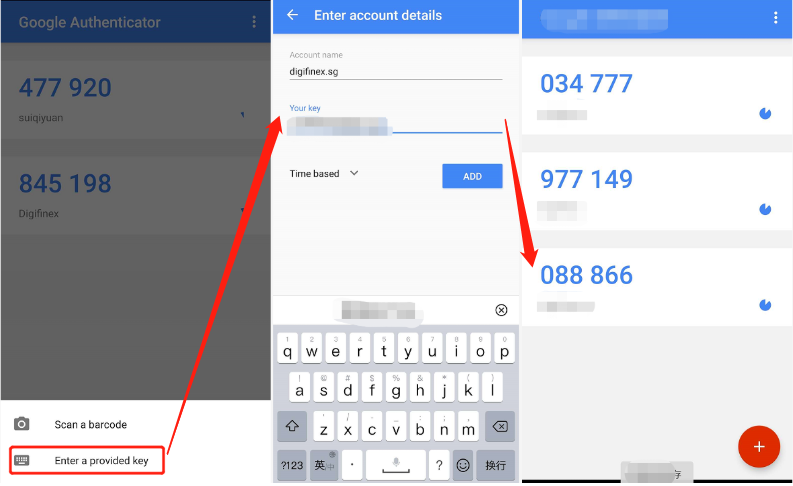 Step 6: Click "send code" to get the verification code,Enter it on the top space
-> Input the 6-digit verification code from Google Authenticator App
-> Choose the Setting(Withdraw must open the 2FA)
->Click "Activate" to finish the 2FA setting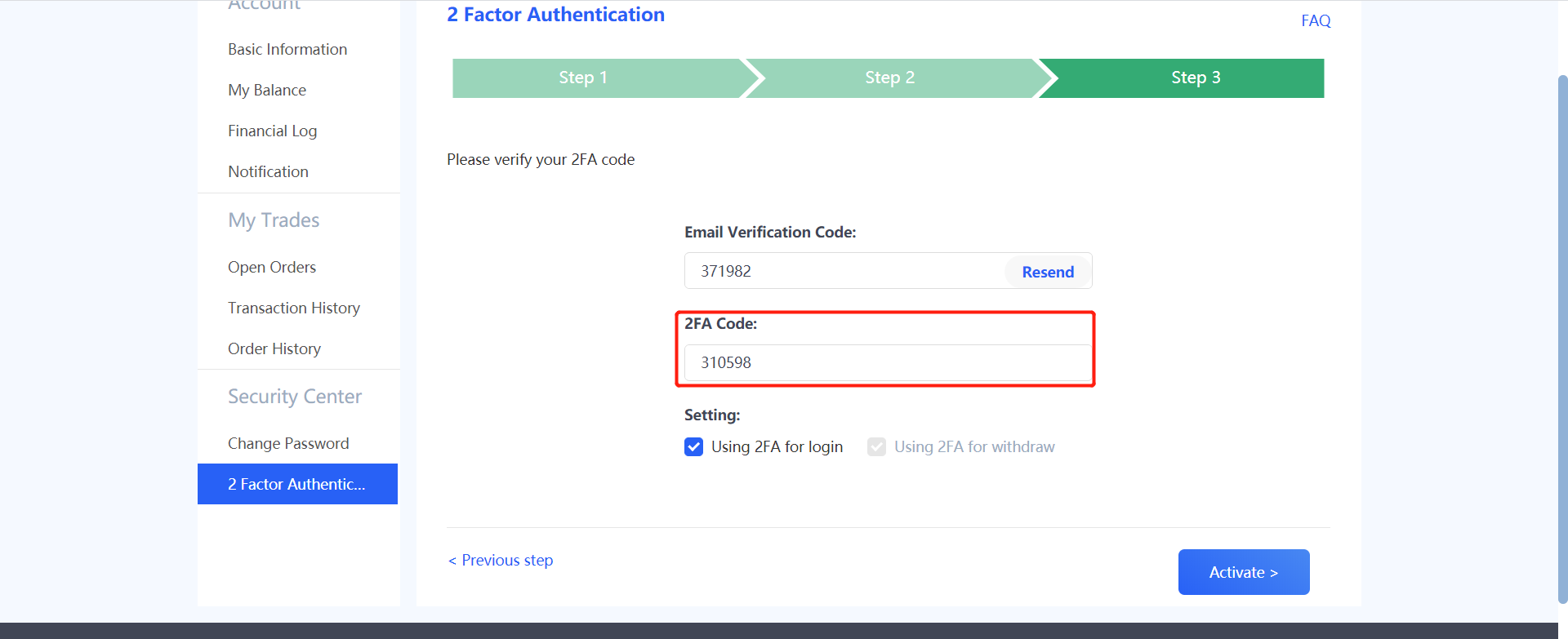 Gentle reminder: If the verification code doesn't match, please input the new verification code, or repeat the whole process starting from step 1. Do not skip steps.
How to ask for help:
Click Here to Get How to Contact Customer Service
Tips, beware of false customer service:
1). Do not provide account password, SMS, Google verification code, WeChat and bank card password to anyone including DigiFinex Exchange Customer Service
2). Please look for the official website: Digifinex.vip & DigiFinex.com
3). Don't click on the unofficial link, beware of computer poisoning information leaks.
4). The DigiFinex exchange staff will not ask you to transfer the payment.
Join our groups!
English Telegram Group: https://t.me/DigiFinexEN
Chinese Telegram Group: https://t.me/DigiFinexcn
Korea Telegram Group:https://t.me/joinchat/Y8UQ1ik6_RswYTU1
Follow us!
Official Twitter: @DigiFinex
Official Facebook: @digifinex.global
Official Instagram: @digifinex.global
Check us out ;)
Official Blog: https://blog.digifinex.com/
Official Medium: https://medium.com/@digifinex
Official Reddit: https://www.reddit.com/user/DigiFinex/
Official Kakao: https://open.kakao.com/o/giKpLDsb