Dear users:
New user exclusive rewards : Register account to receive coupon worth of 300 RMB Coupon which can be used for rebating transaction fees.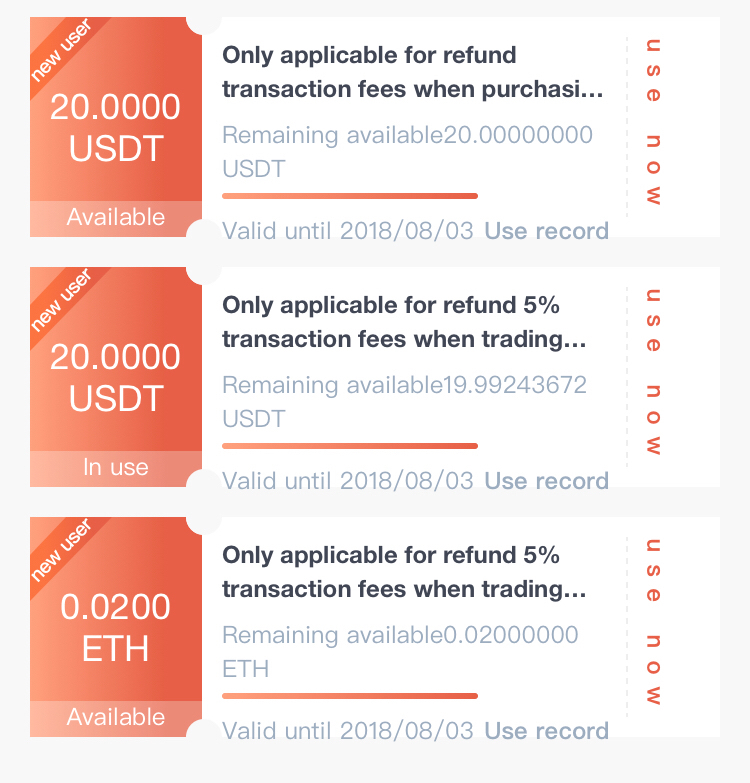 How to receive coupon:
The coupon is exclusive for new user who registered account via existing user's referral link.
What if i lost my promo code?
New user in case lost promo code, can go to homepage of coupon, re-enter promo code.
How to review my coupon:
After receiving the coupon, go to download the latest app, go to "my--coupon" to check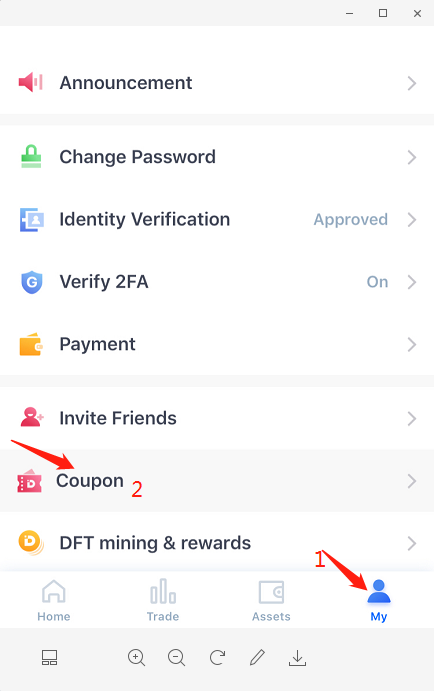 How to use
The coupon will be automatically used accordingly when the transaction successfully executed. Details of the rebate please refer to the coupon itself.
Note:
1.User who registered earlier cannot use the promo code of the user who registered later to receive the coupon
2.If you use other user's promo code to receive the coupon then you acknowledge that user is your referrer and your are the referee.
3.Coupon is only valid for 15days from the day it is received by user. For example if the coupon is received by user on 14th May, then the coupon is valid till 19th May.
Scan QR Code to Download APP
Thanks for your support!
DigiFinex Team
28th July 2018
DigiFinex community:
QQ group:Join
Telegram:
https://t.me/DigiFinexEN (English)
https://t.me/DigiFinexcn (Chinese)
Twitter: https://twitter.com/digifinex
DigiFinex (digifinex.com) or DIGIFINEX LIMITED. reserves all rights including but not limited to adjustment, explanation, etc at anytime.