Dear Users:
Apollo Currency (APL) trade service will open on 09 October 2019 18:00 (GMT+8) .To celebrate, we will be air-dropping 33,333,333 APL candies on 09 October 2019 18:00 (GMT+8) . The details of this airdrop is as below:
Details as follows:
Activity time: 09 October 2019 18:00 (GMT+8)- October 19,2019, 18:00(GMT+8)
Rewards will be given out within 5 business days after event end
1.APL net purchase reward
During the event, users' APL net purchase amount ≥200,000 and the top 60 will receive the following rewards.(Net purchase amount =purchased - sold - withdrawn)

2.APL"deposit coins and earn interest"(Exclusive benefits for DFT users)
There are 6,000,000 APL in this candy box, first come first served.
Calculation for this candy reward:Lock-up DFT Amount x No. of lock-up days x 150%
Total reward to be shared: 6,000,000 APL.
Minimum lock-up amount: 200 DFT.
Lock-up period: between 10 to 30 days.
Each person can receive up to 50,000 APL.
For example, if you lock-up 1,000 DFT in the candy box for 10 days, you will receive 15,000 APL.
3.During the first activity period,10,000,000 APL awards will be set up for Lucky Spin. Users will get 1 chance at the Lucky Spin for every 1,000 USDT transaction or other tokens of equivalent worth. Participate to increase your chances of winning DFT, ETH, BTC and other rewards.
Mobile terminal please click the link Click the link to participate lucky draw:
https://www.digifinex.vip/en-ww/dtask/turntable
PC please scan QR to participate lucky draw :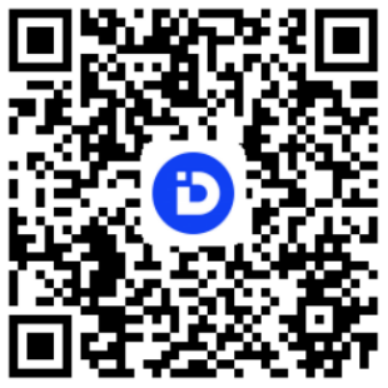 4.Each time a user invites a new party who registers with authenticated name, both parties will receive a reward of 0.02 ETH + worth¥300 coupon.
Activity rules as follows:https://www.digifinex.com/notice/en-ww/109
Coupon Guide: Log in to DigiFinex APP--My--Coupon--Enter the promo code to get coupon
APL open trade pair:APL/ETH
APL official website:https://apollocurrency.com/
Thank you for your support.
DigiFinex Team
09th Oct 2019
DigiFinex communities:
Telegram Group:https://t.me/DigiFinexcn
Telegram Official Community:https://t.me/DigiFinexEN
Official twitter:https://twitter.com/digifinex
Official Medium:https://medium.com/@digifinex
Official Reddit:https://www.reddit.com/user/DigiFinex/
Official Kakao:https://open.kakao.com/o/giKpLDsb
DigiFinex (digifinex.com)DIGIFINEX LIMITED. reserves all rights of this event, including but not limited to adjustment, explanation, and termination at any time.