Dear Users:
DigiFinex is going to list UTRUST(UTK) and open up deposit service on 10th Sep, 2019 17:00 (GMT+8). Withdrawal and trade service will be open on 11th Sep, 2019 16:00 (GMT+8). To celebrate, we will be air-dropping 700,000 UTK candies!
Details as follows:
Activity time: 10th Sep 2019, 17:00 – 20th Sep 2019, 17:00(GMT+8)
Rewards will be given out within 7 business days after event end
1. UTK net deposit reward
During the event, users will receive 0.2% of the UTK net deposit as the UTK reward (net deposit = token deposit - token withdrawal - net sold). Each user can receive up to 1,000 UTK of rewards. Ranking will be done according to the user's net UTK deposit amount. Total amount of rewards is 100,000 UTK, and the event ends when rewards are all given out.
2. Rewards for UTK new users.
During the event, newly registered users may receive 100 UTK of rewards if they exchange for 1,000UTK. Total amount of rewards is 100,000 UTK, and the event ends when rewards are all given out.
3.During the first activity period, 150,000 UTK awards will be set up for Lucky Spin. Users will get 1 chance at the Lucky Spin for every 1,000 USDT transaction or other tokens of equivalent worth. Participate to increase your chances of winning DFT, ETH, BTC and other rewards.
Mobile terminal please click the link Click the link to participate lucky draw:
https://www.digifinex.vip/en-ww/dtask/turntable
PC please scan QR to participate lucky draw :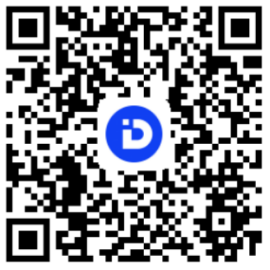 4. The activity of a total of 350,000 UTK trading reward are coming, please pay attention.
UTK open trade pair:UTK/BTC、UTK/ETH
UTK official website:https://utrust.com
The UTRUST platform aims to provide the consumer protection that buyers take for granted in traditional online purchases, acting as a mediator, resolving conflicts and enabling the possibility of refunds to mitigate fraud, while shielding the merchant from crypto-market volatility. We want to build upon the best features of cryptocurrencies to enable fast transactions, lower fees and low cross-border transaction friction, enabling merchants to sell to a growing worldwide audience of crypto-holders. In summation, we aim to build a payment API for marketplace integration that will become the crypto-contender to PayPal.
Thank you for your support.
DigiFinex Team
09th Sep 2019
DigiFinex communities:
Telegram Group:https://t.me/DigiFinexcn
Telegram Official Community:https://t.me/DigiFinexEN
Official twitter:https://twitter.com/digifinex
Official Medium:https://medium.com/@digifinex
Official Reddit:https://www.reddit.com/user/DigiFinex/
Official Kakao:https://open.kakao.com/o/giKpLDsb
DigiFinex (digifinex.com)DIGIFINEX LIMITED. reserves all rights of this event, including but not limited to adjustment, explanation, and termination at any time.