Dear users,

DigiFinex will initiate subscription of Tomorrowland(BINGO). Specific rules are as follows:

Project name: Tomorrowland(BINGO)
Total BINGO available: 500,000,000
Subscription methods: 1. Subscription lucky draw
Total rounds: 2
Purchase with: USDT
Max purchase amount/person: 70,000 BINGO
subscription requirements: There is no requirements.
Expected trading opening time: within a week after subscription ends.
Subscription schedule:
Rounds
Subscription time
(UTC)
Lucky draw result release(UTC)
Base Token
Release amount
Price
(USDT)
First Round
2022/11/12 7:00-2022/11/13 7:00
2022/11/14 10:00
USDT
200,000,000
0.0012
Second Round
2022/11/13 7:00-2022/11/14 7:00
2022/11/14 10:00
USDT
300,000,000
0.0014
Rounds that users can participate: Users can subscribe in every rounds.

How base token USDT is deducted and frozen: USDT used for subscription will be frozen after you succeed in subscription. That amount of USDT will be deducted if you win the lucky draw, or will be unfrozen if you lose.

Lucky draw rules:
An electronic lucky draw number will be allotted to each participant in every subscription.
Possibility of winning the lucky draw can be increased by sharing your exclusive share link and inviting your friends to click your link,register or deposit in DigiFinex.
Subscribe Now>>>

Project introduction>>>

Retweet and Join to Share $10000>>>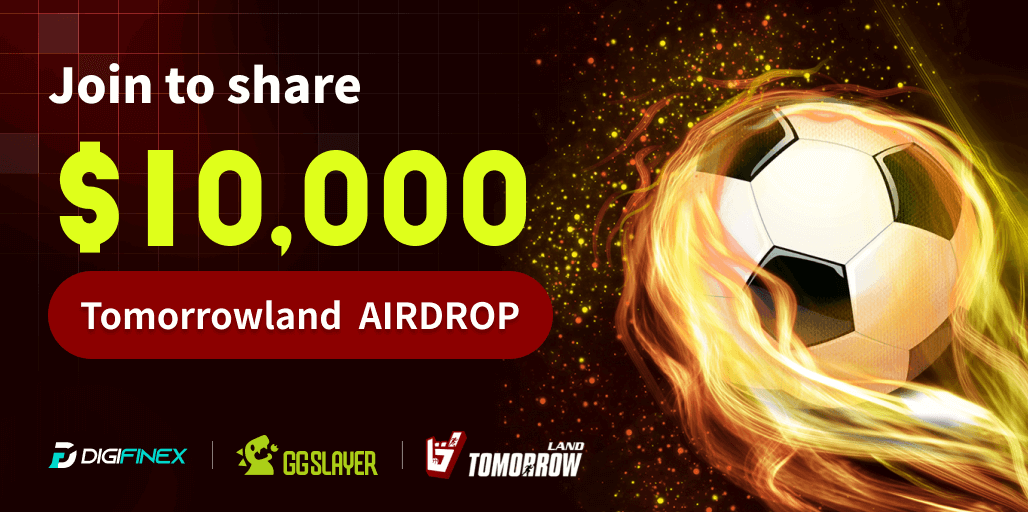 Thank you for your support!

DigiFinex Team
November 11th, 2022

DigiFinex communities
Telegram Activity Airdrop:https://t.me/DigiFinexAirdrop365
Telegram Official Community:https://t.me/DigiFinexEN
Telegram AMA Community: https://t.me/DigiFinexAMA
Official Twitter: https://twitter.com/digifinex
Official Facebook:https://www.facebook.com/digifinex.global
Official Instagram:https://www.instagram.com/digifinex.global
Official Medium: https://medium.com/@digifinex
Official Reddit: https://www.reddit.com/user/DigiFinex/

DigiFinex (digifinex.com)DIGIFINEX LIMITED. reserves all rights of this event, including but not limited to adjustment, explanation, and termination at any time.