Dear users,

Guess what, DigiFinex is about to hold the 7th AMA! We have invited DigiDinar Technologies CEO Ali Ahmad Ghareeb, as our guest speaker for this episode, to share with us the Kuwait based technology company that is founded by himself and the story behind, as well as his ultimate wish to realize DigiDinar to achieve digital payment in arabic countries.
# Guest Introduction
Ali Ahmad Ghareeb, CEO of DigiDinar Technologies (DDR)
A Bitcoin expert and a trader, expert in tech Innovation and an entrepreneur. Ali graduated from ACS Flight Training School, ajored in Aircraft Maintenance Engineering /Mechanical Engineering and once worked as a private jet pilot.
# About DigiDinar Technologies ( https://www.digidinar.com/ )
DigiDinar is an online digital asset secondary market trading platform based in Kuwait, providing real-time and secure trading services and the best cryptography, allowing users in Kuwait and all over the world to trade cryptocurrency conveniently and without burden. DigiDinar's goal is to provide their members with the best technology and the most secure platform. The goal of DigiDinar is to combine the process of purchasing, selling and saving digital assets as a common practice in Kuwait, and launch as a new technology for adoption.
Every 3 months, DigiDinar will host educational seminars for technological development in Kuwait and around the world, and its exclusive DigiDinar.Com members will be invited to participate in every event.
Live Date and Time: 24 September 2020, Thursday 17:00 SGT
Join Webinar: https://zoom.us/j/97409336079
Ticket Registration: https://www.eventbrite.hk/e/119563645081
Watch Facebook Live: https://www.facebook.com/digifinex.global/
# Live Activity Rewards
Period: September 18 11:00 - September 24 16:00(GMT+8)
1. Share and tag: Share our event post and tag @DigiFinex on Twitter and Facebook. Submit your screenshots here with your DigiFinex UID to our Customer Service team to earn a worth of $1 USDT in DDR. Giveaways are on a first come first served basis.
2. Red Packet Airdrop to Communities: Two packages with a total worth of $150 USDT tokens will be air dropped at our Telegram communities via DigiFinex App during the Live session.
3. Raise Questions during Live AMA: The chosen audience who raised questions during the interactive live Q&A session will be rewarded with a total worth of $1 DDR (equivalent to $7.7 USDT) respectively. Each user will be rewarded once only.
PS: Rewards will be deposited to the respective users' accounts within 7 working days after the event has ended. All users would need to complete a KYC procedure before collecting rewards within 5 days. Any user who has expired this timeframe would be seen as giving up the reward.


Live Poster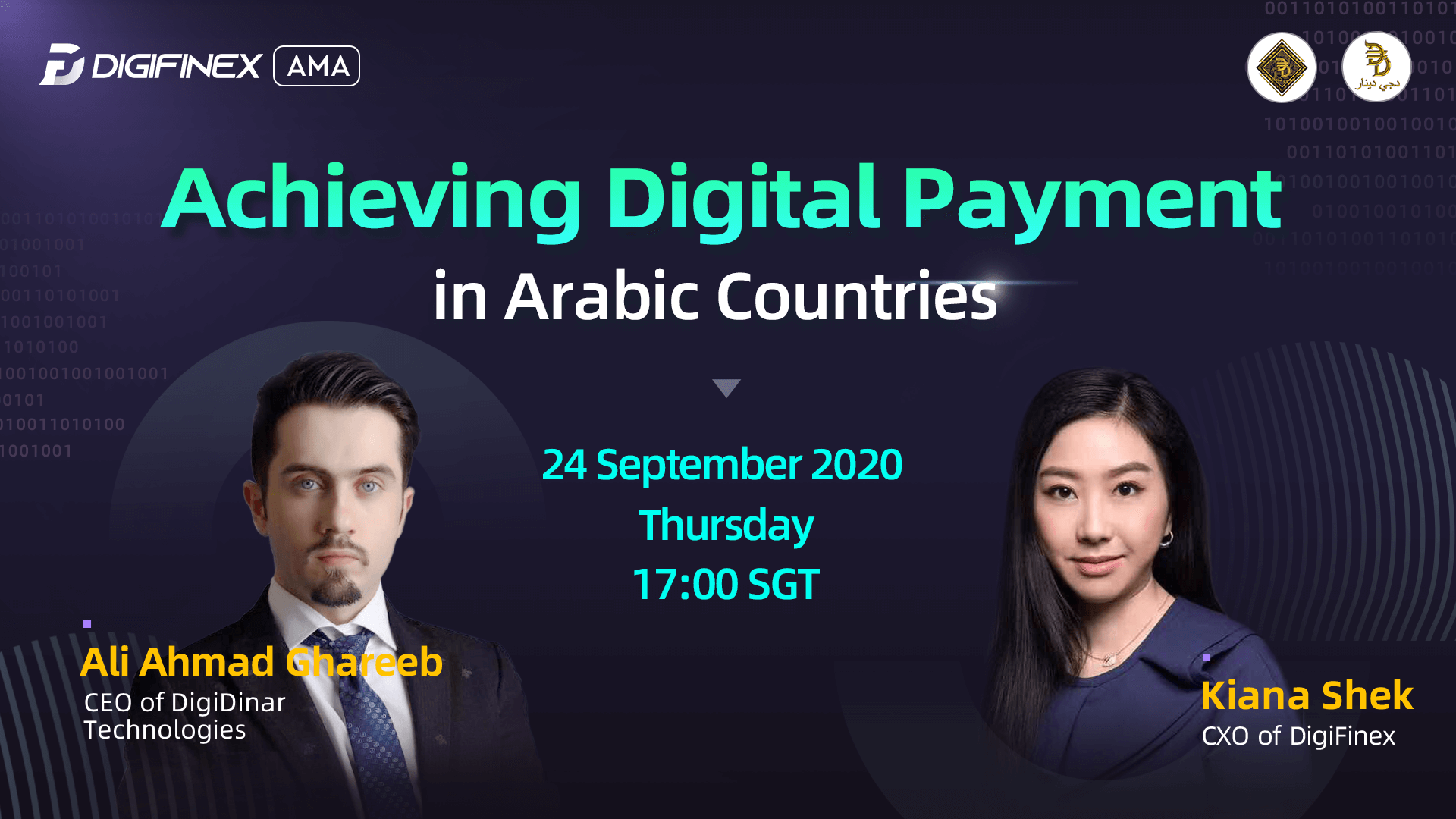 Thank you for your support!

DigiFinex Team
17 Sept 2020
DigiFinex communities:
Telegram Group:https://t.me/DigiFinexcn
Telegram Official Community:https://t.me/DigiFinexEN
Official twitter:https://twitter.com/digifinex
Official Medium:https://medium.com/@digifinex
Official Reddit:https://www.reddit.com/user/DigiFinex/
Official Kakao:https://open.kakao.com/o/gEGFa7uc
DigiFinex (digifinex.com)DIGIFINEX LIMITED. reserves all rights of this event, including but not limited to adjustment, explanation and termination at any time.