Dear users,

DigiFinex has launched the derivatives activity. Please contact the account manager to claim up to 864USDT rewards!

To claim the award, please contact:(telegram):https://t.me/DigiFinexAirdrop365
1. Contact the consultant and provide your UID to join the trading group. Professional trading analysts are invited to join the group as well. Feel free to talk with the professionals in our chat groups.
2. Provide your UID to the advisor, and send a screenshot to send a recent transaction record of derivatives trading greater than 100qty to receive a random reward of 1-88USDT.
3.
Share your derivatives contract transactions in the community every day and have the opportunity to get 1-60USDT bonus rewards. Telegram group: https://t.me/DigiFinexAirdrop365
4. Provide the consultant with your UID to collect a 10USDT reward when you hold more than 200U in the spot account that has passed identity authentication. The collection guidance is as follows.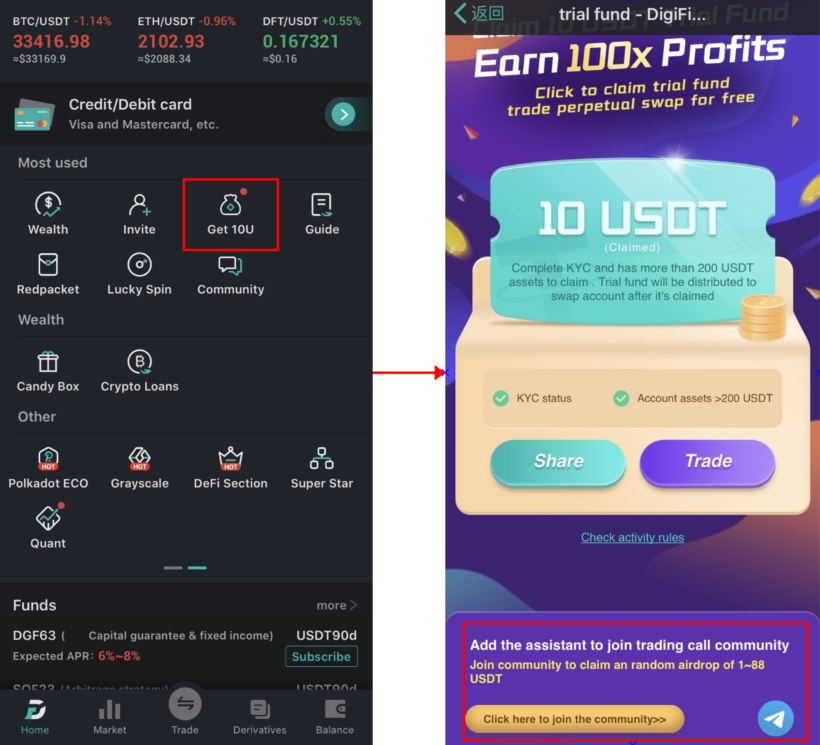 Derivatives Deposit rewards:
1. Deposit 1000U to get a 10-200U random bonus for contract trading.
2. Deposit 3000U to get a 20-300U random bonus for contract trading.