Dear users:
Since the launch of the referral system, DigiFinex has received wide support from users. To better respond to users' demands, DigiFinex has upgraded the refferal system. Starting from today (May 22, 2020 16:00:00 (GMT+8)), Users who invite friends to register in DigiFinex can enjoy deposit rewards and rebate rewards at the same time. Get rebate rewards when friends engage in spot trading, leverage trading or contract trading.
Click to check new referral rules>>>
Note:
1. The new rules will be implemented from May 22, 2020 16:00:00 (GMT+8). Rewards for referring friends before this time are calculated according to the original activity rules, while rewards last (frozen ETH rewards has been invalidated).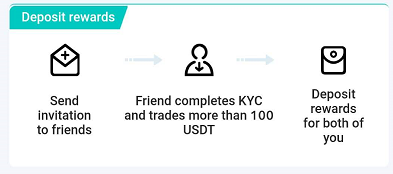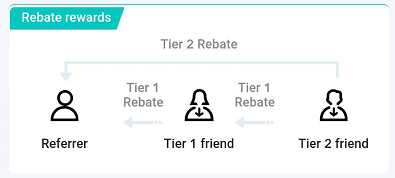 2. User's relationship with referred friends and refferal rewards remain unchanged, which can be viewed by clicking on the page of "invite friends".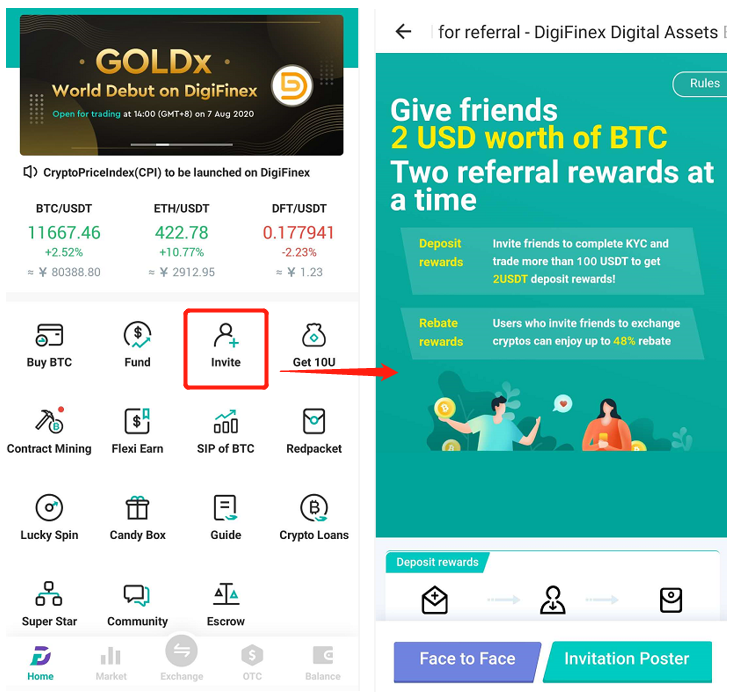 Thank you for your support!
DigiFinex Team
22 May 2020
DigiFinex communities:
Telegram Official Community:https://t.me/DigiFinexEN
Official Twitter:https://twitter.com/digifinex
Official Facebook:https://twitter.com/digifinex
Official Instagram:https://twitter.com/digifinex
Official Medium:https://medium.com/@digifinex
Official Reddit:https://www.reddit.com/user/DigiFinex/
Official Kakao:https://open.kakao.com/o/giKpLDsb
DigiFinex (digifinex.com) DIGIFINEX LIMITED. reserves all rights of this event, including but not limited to adjustment, explanation, and termination at any time.