Dear users,
DigiFinex now supports direct purchase of cryptocurrency in 17 national currencies (Visa and MasterCard accepted) on our website! For this period only, Get up to 1 BTC reward when you buy cryptocurrency directly with your local currency!
Note: Our App currently only accepts USD and EUR, for other currencies, pleases use our website
Find out how you can earn your reward below!
>>>> Find out which are our supported currencies here!<<<<
Event Period: 10 Mar 2020, 0:00 to 20 Mar 2020, 23:59(GMT+8)
Rewards Distribution: Prizes will be credited to all winners within 5 working days after the event has officially ended
Buy cryptoswith your local currency and get BTC!
During the event, users who successfully used local currencies to purchase cryptocurrencies can get BTC rewards according to the amount deposited.

Buy more Earn more!
When you use your local currencies to purchase cryptos more than 3 times, you can receive BTC rewards 0.1% of the deposit amount.
Share and earn!
Users who repost our event on social media will stand to receive additional 0.02% BTC bonus
>>>>Take a screenshot, and upload it to our form with your UID<<<<
Note: Each UID is only entitled up to 1BTC reward.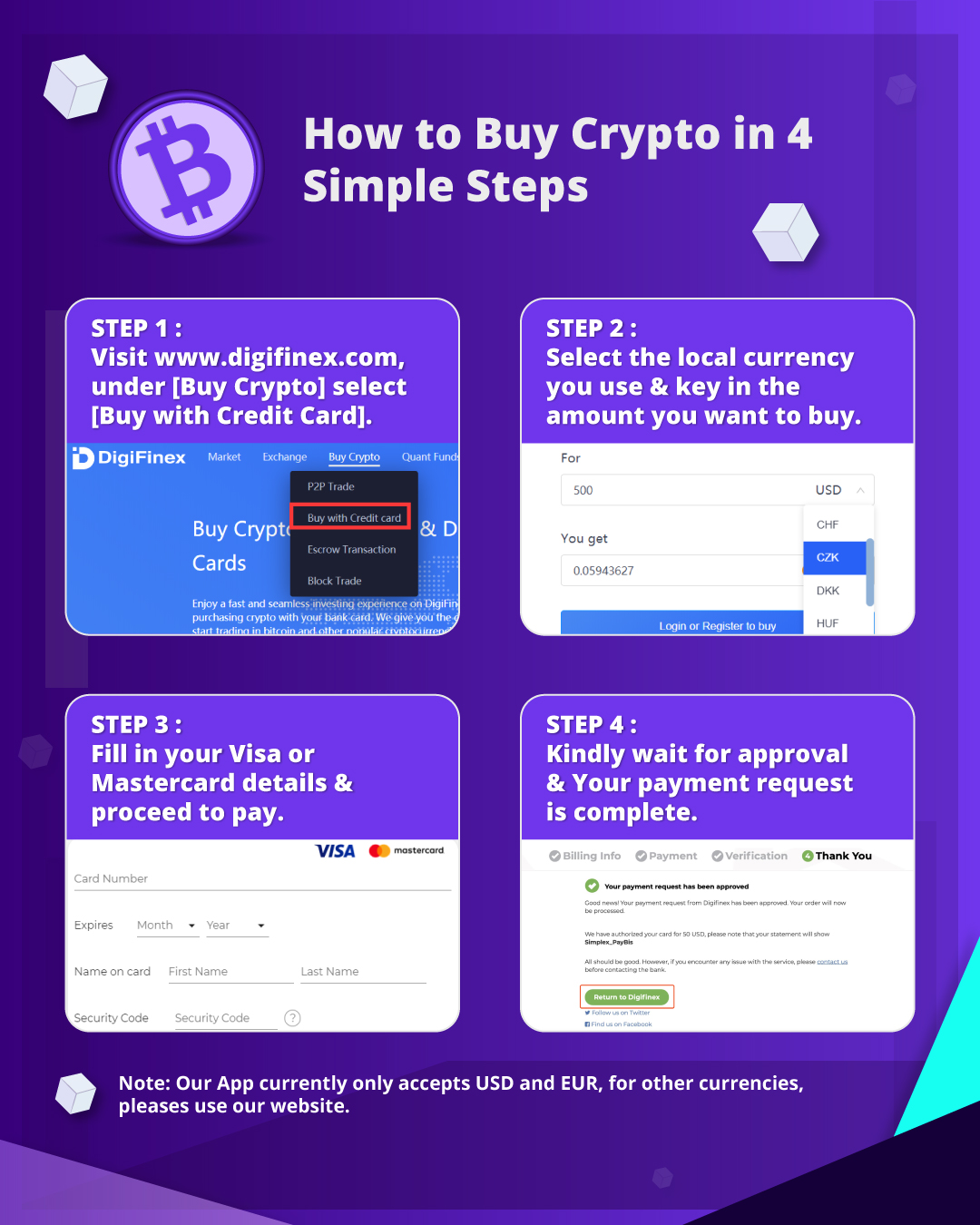 Thank you for your support!
DigiFinex Team
09th Mar 2020
DigiFinex communities:
Telegram Group:https://t.me/DigiFinexcn
Telegram Official Community:https://t.me/DigiFinexEN
Official twitter:https://twitter.com/digifinex
Official Instagram:https://www.instagram.com/digifinex.global/
Official Facebook:https://www.facebook.com/digifinex.global/
Official Medium:https://medium.com/@digifinex
Official Reddit:https://www.reddit.com/user/DigiFinex/
Official Kakao:https://open.kakao.com/o/giKpLDsb
DigiFinex (digifinex.com)DIGIFINEX LIMITED. reserves all rights of this event, including but not limited to adjustment, explanation, and termination at any time.