Dear users:
DigiFinex will be launching a series of funds to help users maximize asset utility and trade systematically. Value of token will in be increased through arbitrage, operated by the DigiFinex team of funds management professionals.
Apply to buy: https://www.digifinex.com/en-ww/apollo
Product introduction: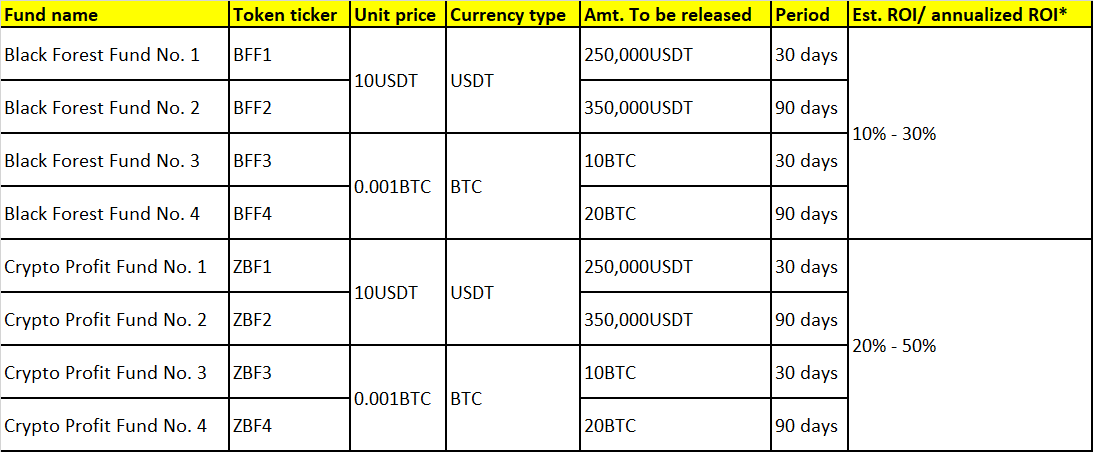 (*The estimated annualized ROI is based on past statistics, but actual ROI will be based on the operation status of the fund.)
Application period:
30-day funds: 20th November 2019, 10:00 - 24th November 2019, 18:00 (GMT+8)
90-day funds: 20th November 2019, 10:00 - 1st December 2019, 18:00 (GMT+8)
Application announcement:
19:00 (GMT+8) on the same day the application ends.
ROI calculation start time:
On the following day after the application has ends.
Funds management fees :Funds management fees will be 30% of the actual profit. No fees will be collected if there is no profit.
Terms & Conditions:
1. This is a closed-end fund, so funds cannot be transferred or redeemed during the deposit and renewal period.
2. The fund's net worth will be announced once every week.
3. At the end of the application, we will deduct your fund token and return the equivalent USDT/BTC (the returned currency will be the same as the applied currency).
4. ROI will be calculated based on the currency type selected during application.
5. This is not a 100% capital guarantee fund, so your principal shall bear some risks. DigiFinex places a stop-loss order at 95%, so your principal will bear no more than 5% loss.
Thank you for your support!
DigiFinex team
18th Nov. 2019
DigiFinex communities:
Telegram Group: https://t.me/DigiFinexcn
Telegram Official Community: https://t.me/DigiFinexEN
Official twitter: https://twitter.com/digifinex
Official Medium: https://medium.com/@digifinex
Official Reddit: https://www.reddit.com/user/DigiFinex/
Official Kakao: https://open.kakao.com/o/giKpLDsb
DigiFinex (digifinex.com)DIGIFINEX LIMITED. reserves all rights of this event, including but not limited to adjustment, explanation and termination at any time.