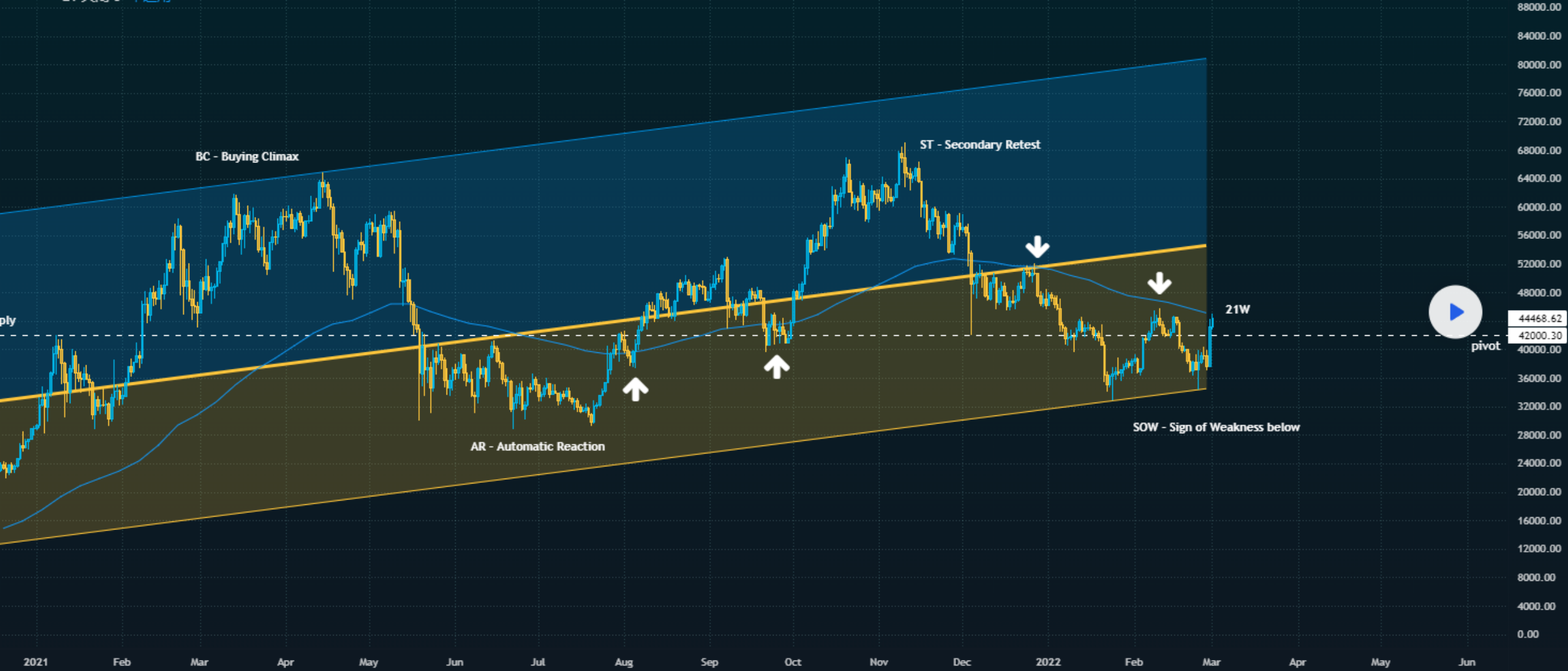 Russian Ruble tumbling leaving bitcoin as the logical choice to move money for Russians and Russia asset holders.

Bond yields dropping as speculation points to the Fed and ECB postponing rate hikes in the face of a lengthly conflict in Ukraine.

Risk-on is back in the saddle again.

Expect to see consolidation around the 21W EMA as Bitcoin caught a bid.

Yesterdays move opens up retracements higher.

Maybe... Russia still needs to open their stock market.

Whats next.. HyperInflation...

Some interesting times are upon us the next 15 days to the next FOMC.