Dear users,
The transaction fee for purchasing leveraged ETF on DigiFinex is 0.2%. Besides, the management fee for the transactions of ETF is currently exempted!
DigiFinex has launched a VIP framework. VIP users enjoy the special discounts regarding handling fees brought by Maker and Taker.
Details of the fees are as follow: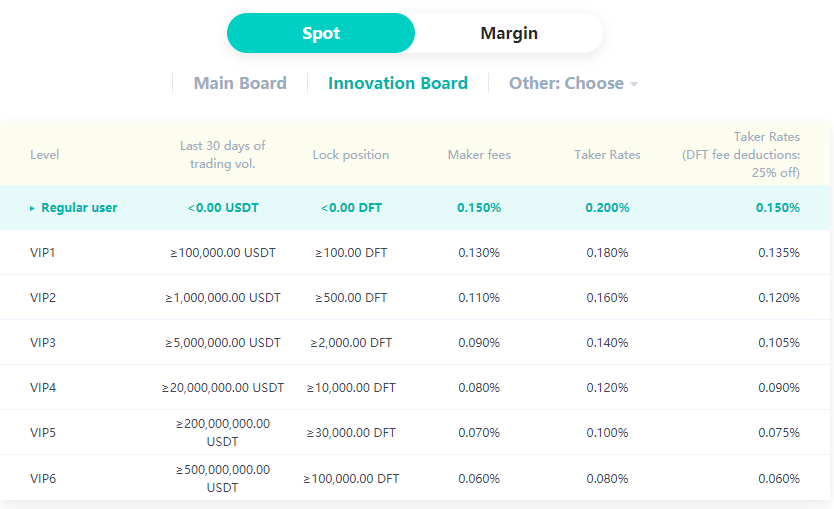 Click here to find out more about the trading fees of ETF
How to become a VIP?
DigiFinex users can obtain the corresponding VIP level by locking a specific amount of DFT. The system will assign different fee discount schemes to users regarding their transaction volume in the past 30 days and the VIP levels of the account according to the number of locked DFT.
How to become a VIP through locking DFT?
First of all, log in to the app and click on the "avatar icon" in the upper left corner.
- >Click "Fee Discounts & VIP Upgrades";
- >Enter the Locked Amount of DFT, and click "Lock Now";
- >"Click "Confirm" to complete lock-up and enjoy additional VIP handling fee reduction.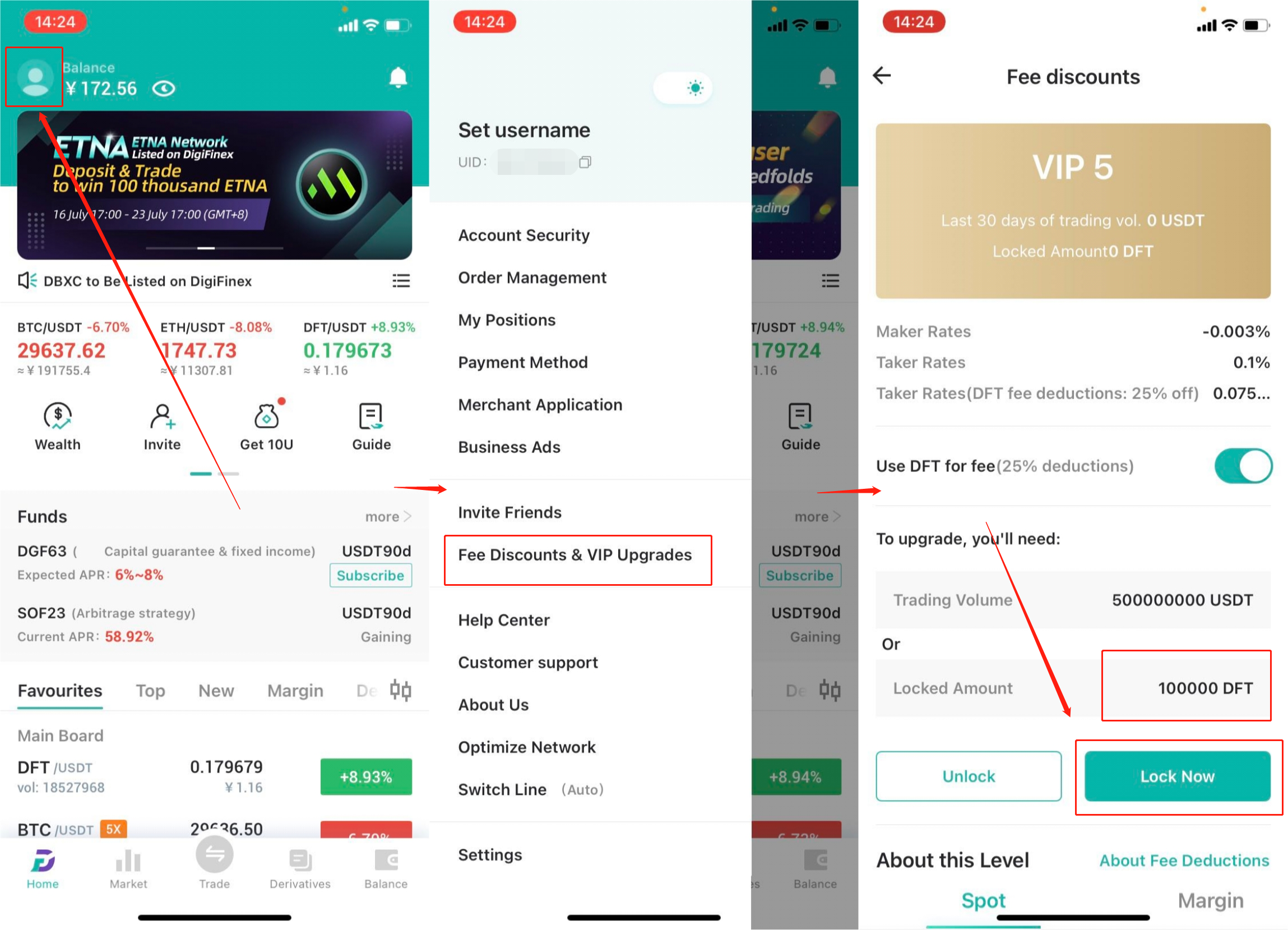 Declaration:
Leveraged ETFs are emerging financial derivatives. The above content does not constitute investment advice. Please pay attention to risk control.
Leveraged ETFs greatly reduce the risk of liquidation liquidation, but there will be risks of approaching zero and liquidation under extreme market conditions. Please pay attention to the difference between net value and price to avoid losses.

Thank you for your support!
DigiFinex team
July 13, 2021
DigiFinex communities:
Telegram Group:https://t.me/DigiFinexcn
Telegram Official Community:https://t.me/DigiFinexEN
Official twitter:https://twitter.com/digifinex
Official Medium:https://medium.com/@digifinex
Official Reddit:https://www.reddit.com/user/DigiFinex/
DigiFinex (digifinex.com)DIGIFINEX LIMITED. reserves all rights of this event, including but not limited to adjustment, explanation and termination at any time.