Dear users,
DigiFinex 17th AMA is just around the corner! At this event we will have lead designer from Pocketnet Platform, Daniel to talk with us on ways to allow authors to earn crypto for their content and protect them from arbitrary censorship through community moderation. Make sure you mark your calendar and register for our online event to join us!
Guest Introduction
Daniel Sachkov, Designer of Pocketnet
Daniel Sachkov is the designer behind the Pocketnet platform and is the author of the whitepaper. He had a distinguished career as a researcher in financial, mathematics and machine learning.
Pocketcoin (PKOIN) is a Proof-of-Stake token that allows authors to earn crypto for their content and protects them from arbitrary censorship through community moderation. Blockchain tracks reputation and high reputation users moderate the platform. PKOIN is for decentralized advertising, boosting posts, buying unique fonts and themes in Pocketnet, as well as auctioning off NFT-Scarce tokens in the upcoming releases. Pocketnet is a network of fully decentralized equal nodes run by users (hundreds of nodes around the world are already in operation).
Live Date and Time: 22 Jun 2021, Tuesdat 16:00 SGT
Join Webinar: https://zoom.us/j/99954570971
Live Activity Rewards
Period: Jun 17 18:00 - Jun 22 16:00(GMT+8)
Share and tag: Share our event post and tag @DigiFinex on Twitter and Facebook. Submit your screenshots here with your DigiFinex UID to our Customer Service team to earn a worth of $0.5 USDT in PKOIN. Giveaways are on a first come first served basis.
Red Packet Airdrop to Communities: Two packages with a total worth of $250 USDT in PKOIN tokens will be air dropped at our Telegram communities via DigiFinex App during the Live session.
Raise Questions during Live AMA: The 10 chosen audience who raised questions during the interactive live Q&A session will be rewarded with a total worth of $15 USDT in PKOIN respectively. Each user will be rewarded once only.
PS: Rewards will be deposited to the respective users' accounts within 7 working days after the event has ended. All users would need to complete a KYC procedure before collecting rewards within 5 days. Any user who has expired this timeframe would be seen as giving up the reward.
Live Poster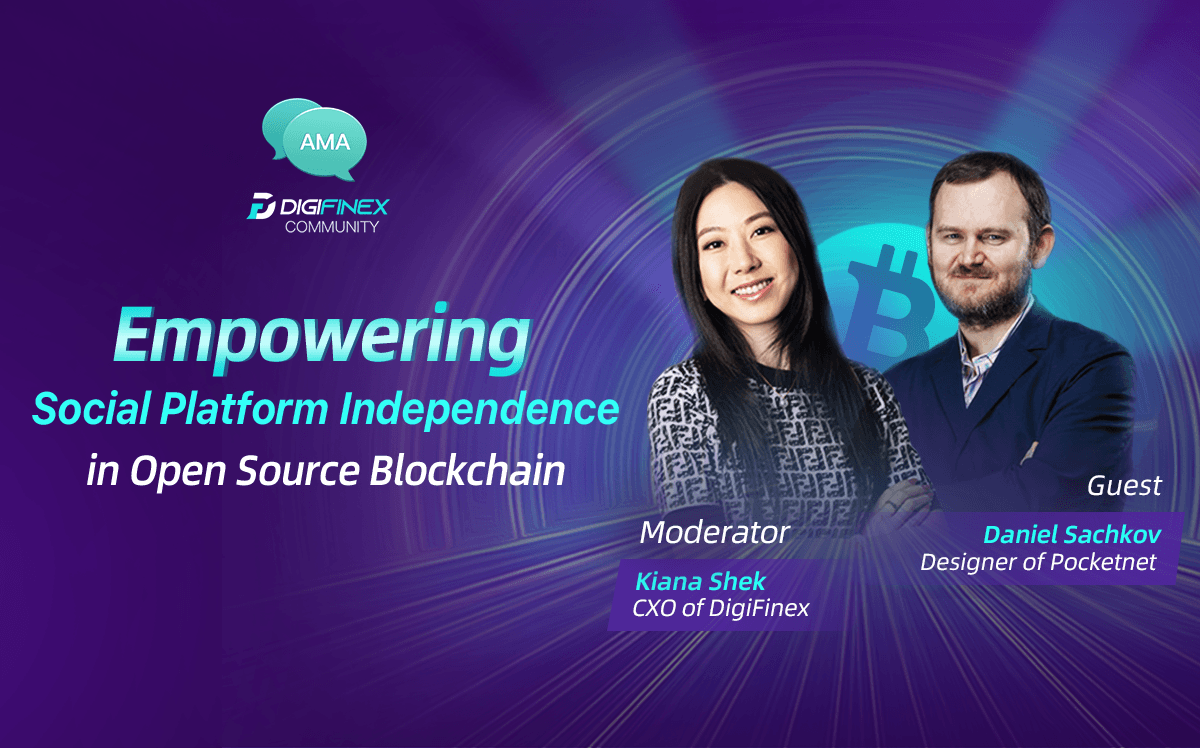 Thank you for your support!
DigiFinex Team
17 Jun 2021
DigiFinex communities:
DigiFinex (digifinex.com)DIGIFINEX LIMITED. reserves all rights of this event, including but not limited to adjustment, explanation and termination at any time.