2-Factor Authentication (Google 2FA) provides the verification code used for protecting customer's account and assets. The verification is mandatory during the withdrawal or selling process. Disabling 2FA will lead to failure of withdrawal or selling tokens. If the 2FA code cannot be displayed or lost, or verification fail, please follow the steps below:
Case 1: --- If the 2FA application still works
Step 1:Login to The DigiFinex (www.digifinex.com) digital asset trading platform
-> Open the "User Center"

Step 2: Click the "2 Factor Authentication" in the left menu(Make sure you already open the 2FA)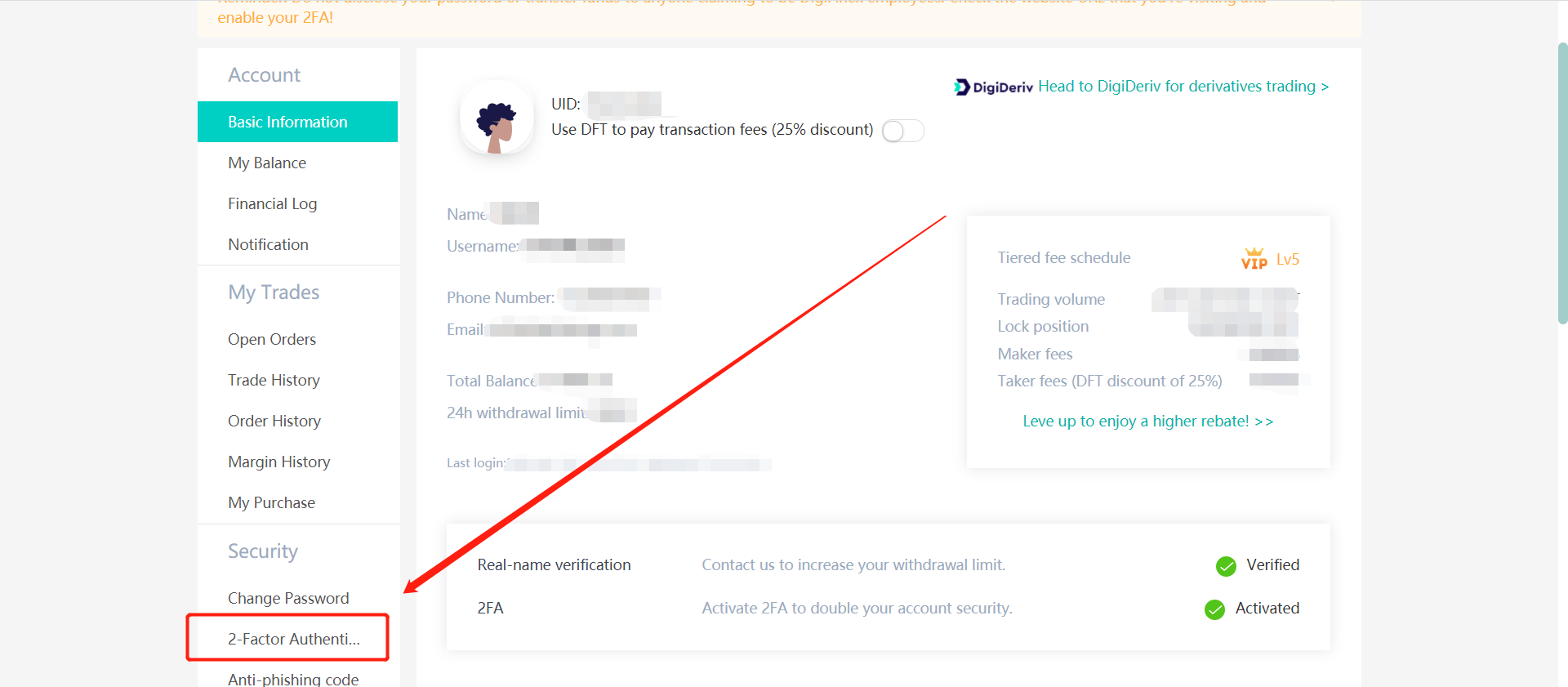 Step 3: Get your 2FA code in Google Authenticator APP
-> Type your 2FA code in deactivate 2FA,and Click "save"
->Disable account in DigiFinex success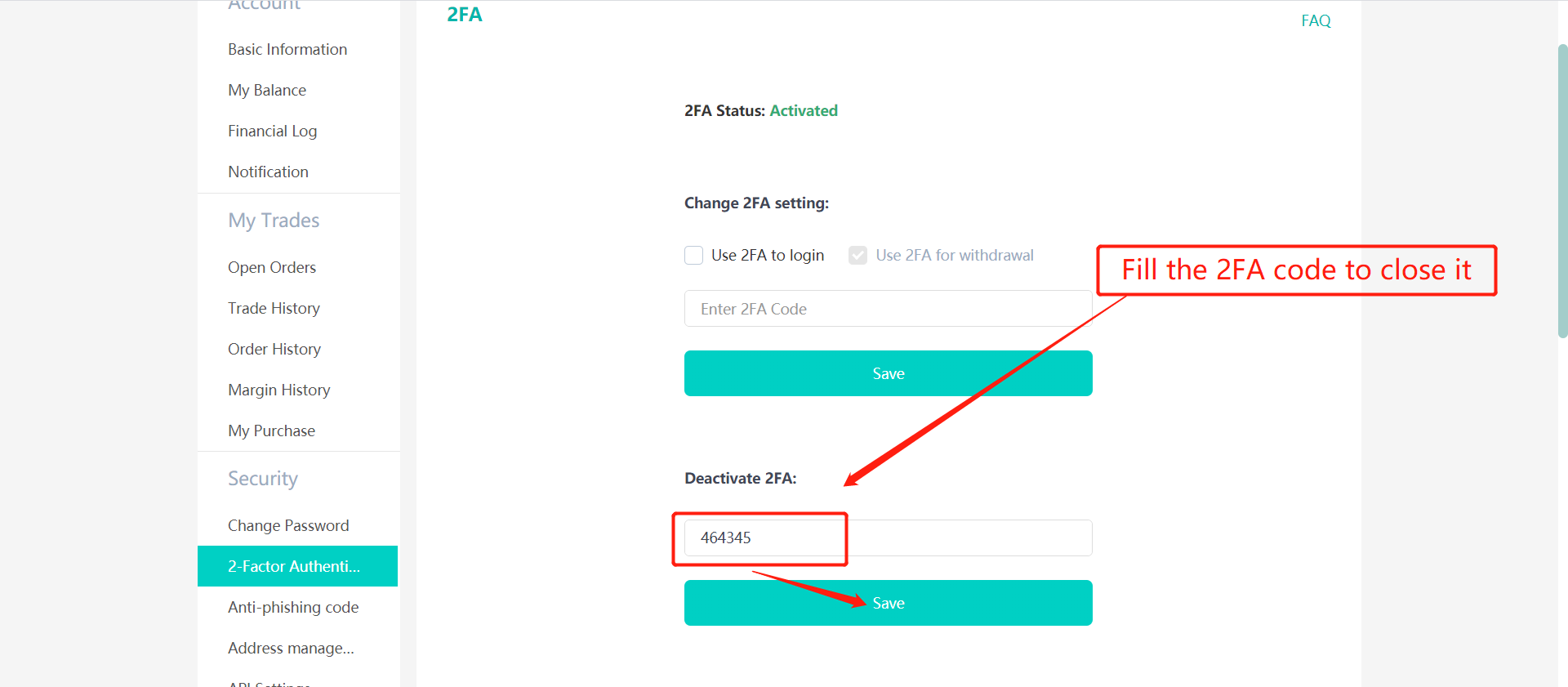 Step 4: Open your Google Authenticator
-> Press and hold to delete the account,A "dustbin icon" will appear on the top right corner
-> Click it and Disable account in Google Authenticator success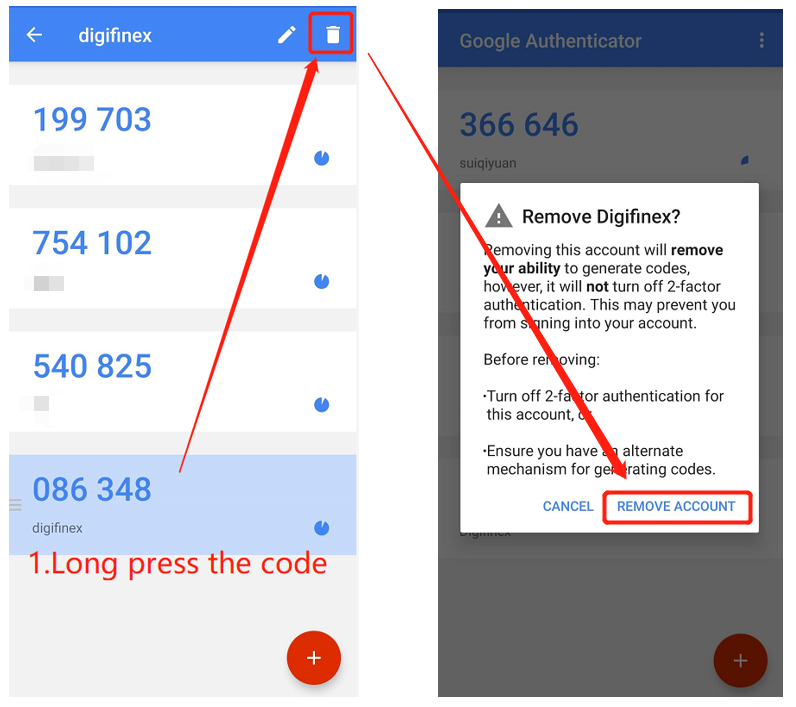 Case 2: --- If i can not get 2FA from application
(This situation always cause by lost your phone or delete the APP )
Step 1: Click "FAQ" and find the place in the below picture
or login (https://www.digifinex.com/en-ww/clear2FA to apply for close it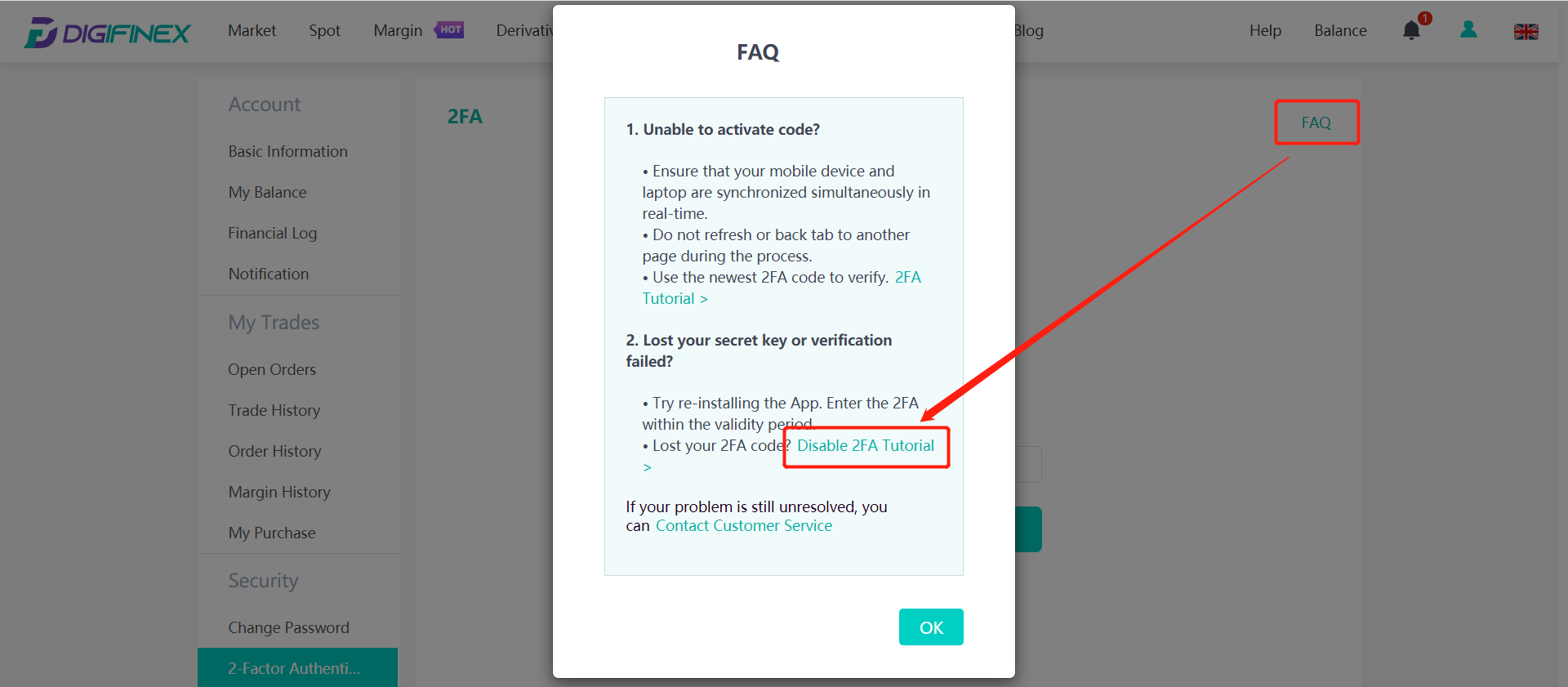 Step 2:Type your account and password -> and click"Submit"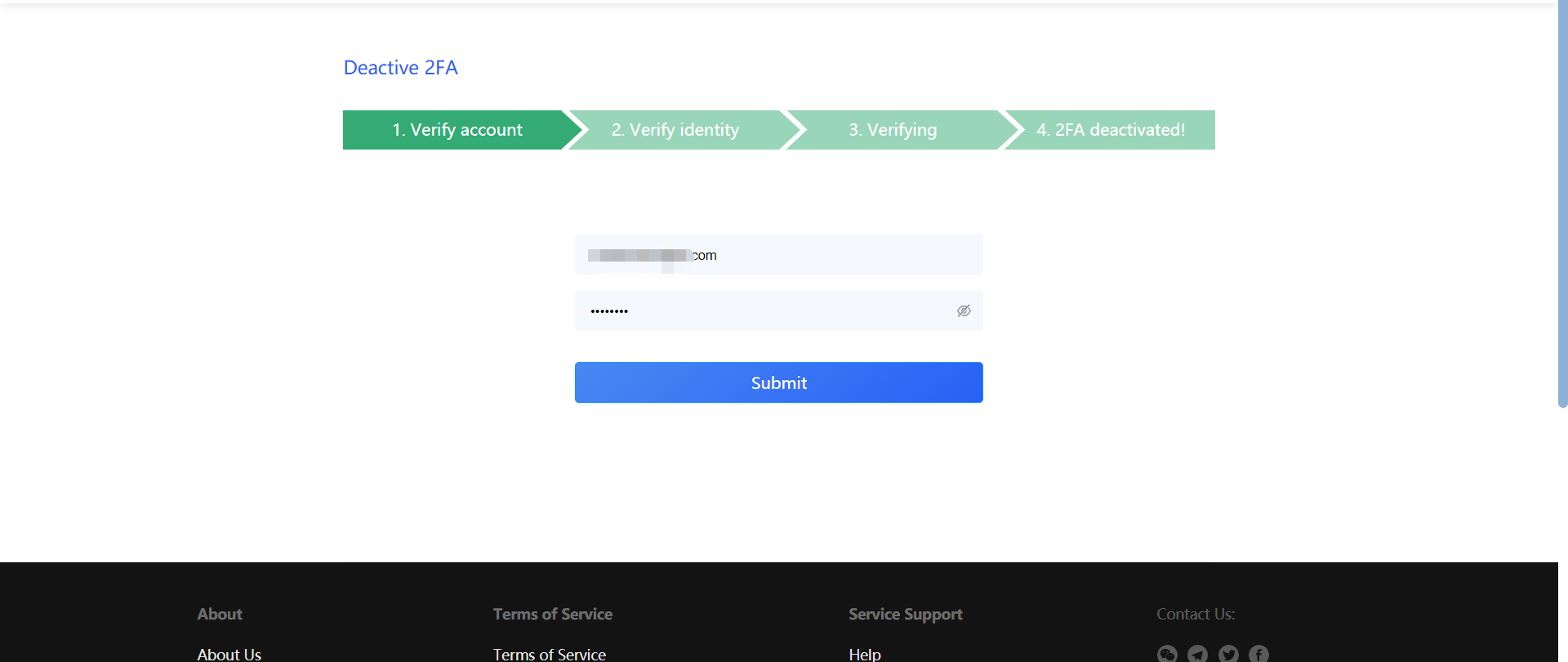 Step 3:Click "Send code"
-> input the OTP and Click "Submit"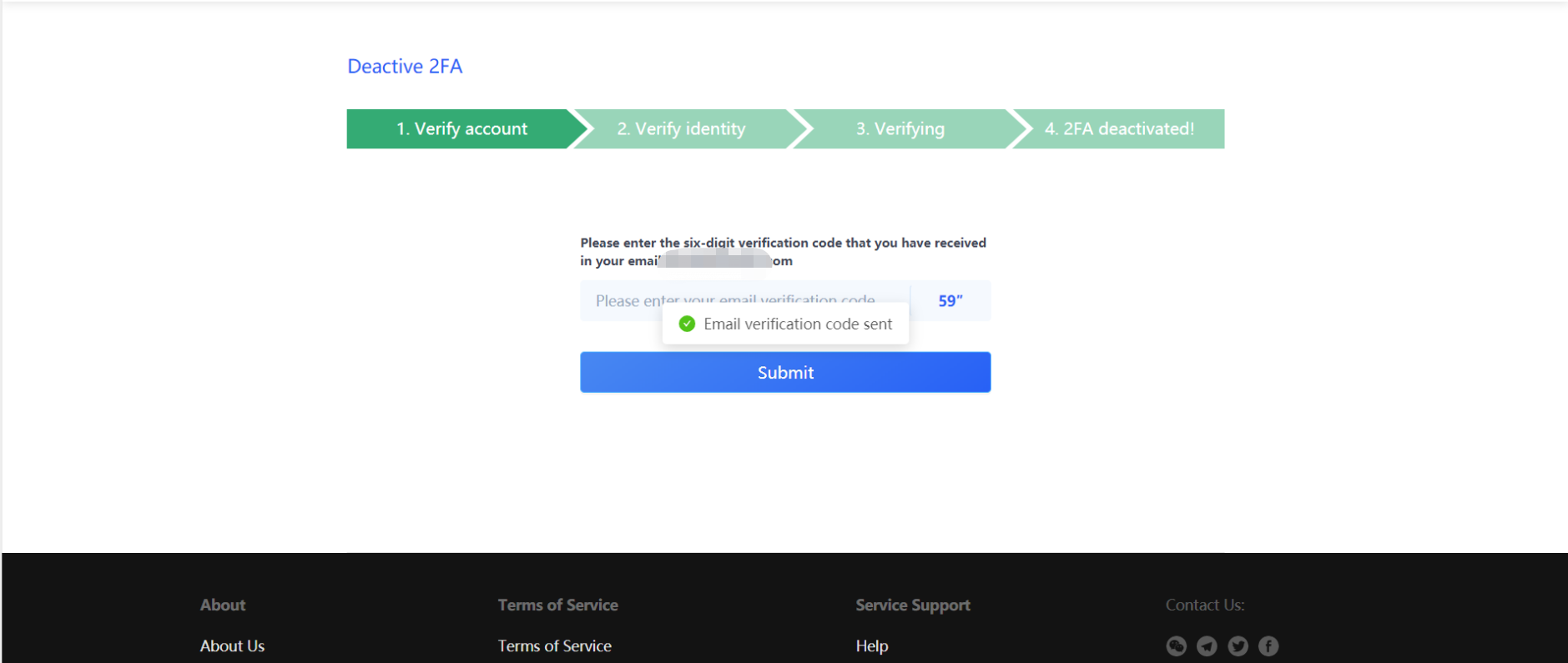 Step 3:Upload a Hand-held photo with below requires:
1)Hold your ID Card/Passport/Driver License with one hand
Notice: If you completed your real-name identification (KYC) before, please make sure the certificate is the same as what you submitted for your real-name identification.
2)On a blank piece of paper, note with handwritten "Applying to deactivate 2FA", the application date, registered email, your signature. then hold this paper on the other hand
3)Make sure the uploaded photos are clear and consistent.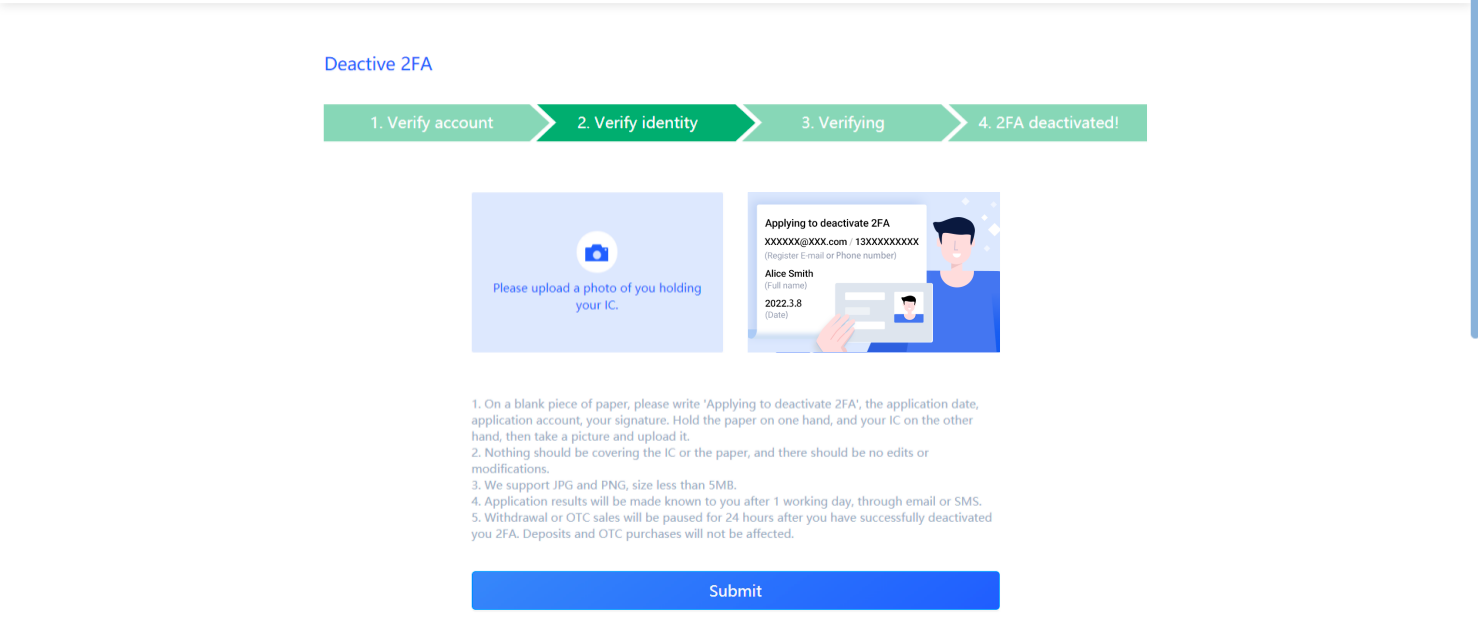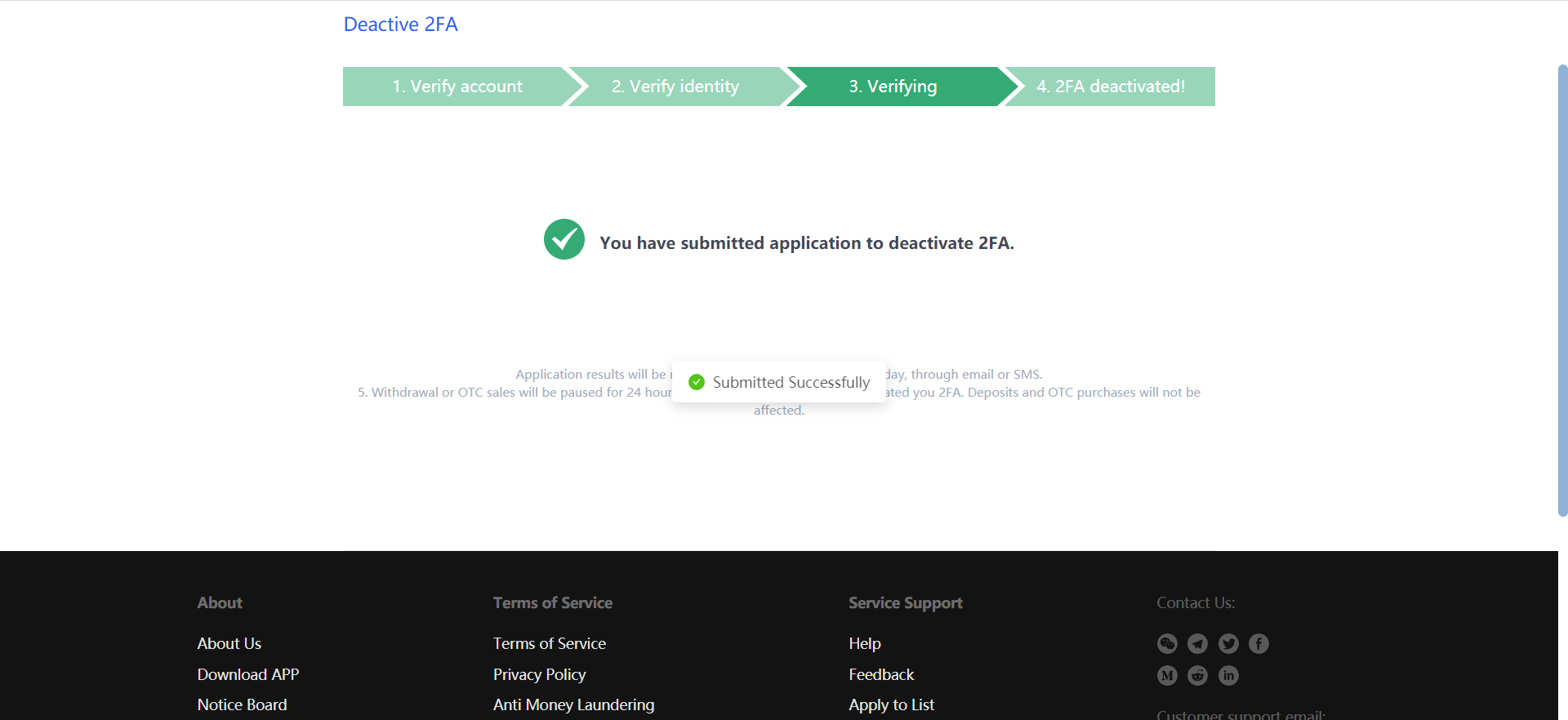 Step 5: After customer service reviewed the video or photo, will help you close the 2FA
->Then you can re-bind it. Click here to know how to re-bind the 2FA
Join our groups!
English Telegram Group: https://t.me/DigiFinexEN
Chinese Telegram Group: https://t.me/DigiFinexcn
Follow us!
Official Twitter: @DigiFinex
Official Facebook: @digifinex.global
Official Instagram: @digifinex.global
Check us out ;)
Official Blog: https://blog.digifinex.com/
Official Medium: https://medium.com/@digifinex
Official Reddit: https://www.reddit.com/user/DigiFinex/
Official Kakao: https://open.kakao.com/o/giKpLDsb