If Users can not get the result after Communicate with the Sellers/Buyers through the Fiat Trade, Please use the Appeal Function.
Step 1: Click the "My Order"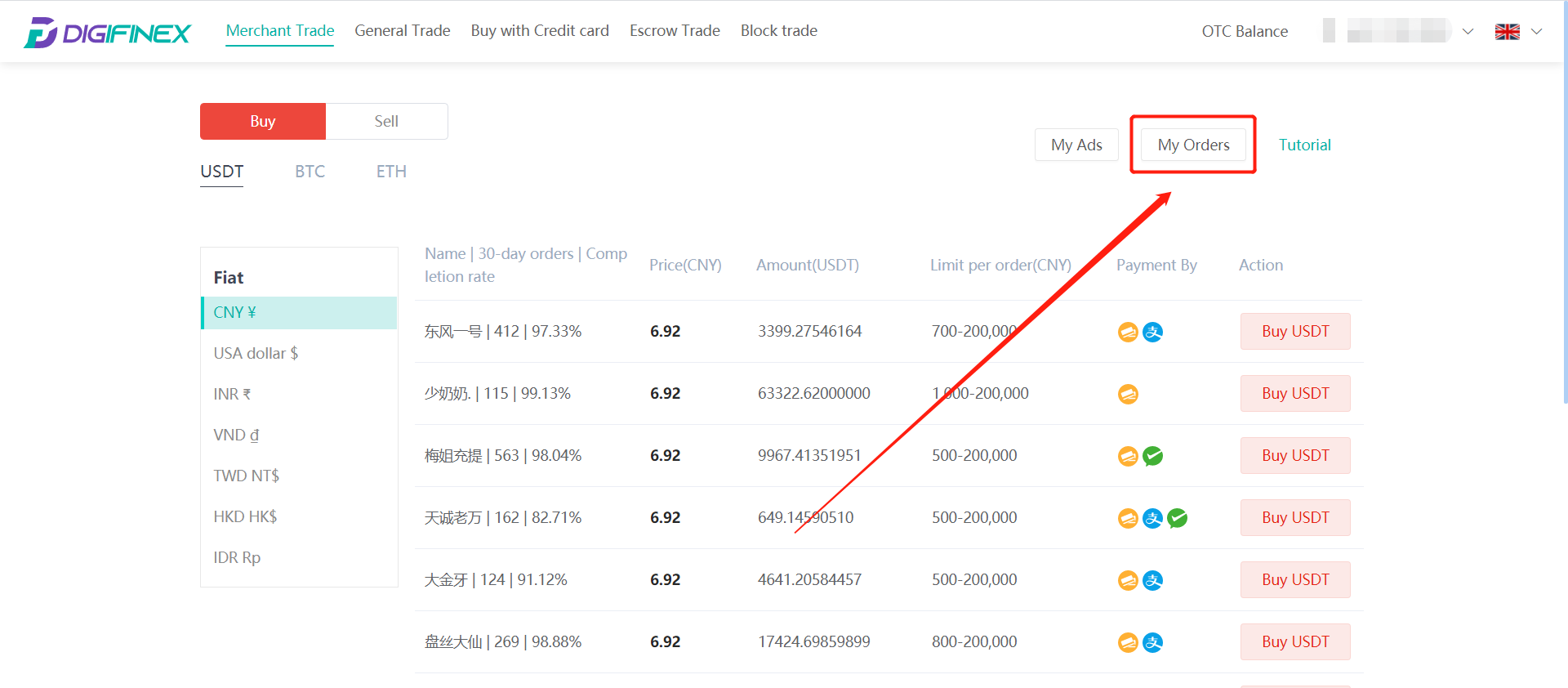 Step 2: Click the Appeal-> Input the reason and offer the Screenshots to Customer Service help you Slove the Problems.

How to ask for help:
Click Here to Get How to Contact Customer Service
Tips, beware of false customer service:
1). Do not provide account password, SMS, Google verification code, WeChat and bank card password to anyone including DigiFinex Exchange Customer Service
2). Please look for the official website: Digifinex.vip & DigiFinex.com
3). Don't click on the unofficial link, beware of computer poisoning information leaks.
4). The DigiFinex exchange staff will not ask you to transfer the payment.
How to join the DigiFinex Community
TelegramExchange group:https://t.me/DigiFinexcn(Chinese)

Telegram Official Community:https://t.me/DigiFinexEN(English)
Kakao:https://open.kakao.com/o/giKpLDsb(Korean)
Official Twitter: Click to know more
Official Facebook: Click to know more
Offical Medium: Click to know more
Official Linkedin: Click to know more