Step 1: Please open DigiFinex official website (www.digifinex.com) in your browser
-> Move your mouse to the "Buy Crypto" and then click "Merchant Trade"

Step 2:Click the"My Ads"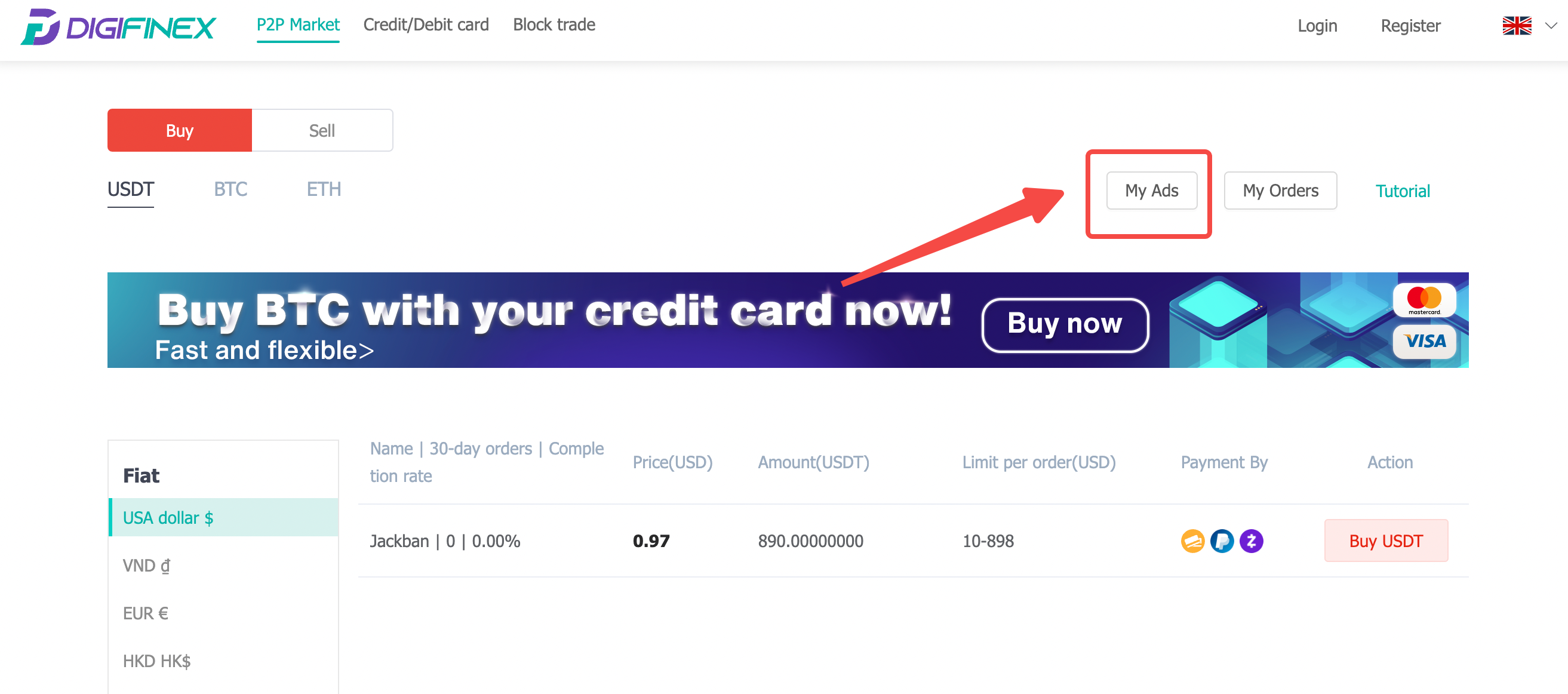 Step 3:Click "Place an ad"

Step 4:Choose the Market-> Choose the Price Type-> input the Price and quantity-> input notes-> Click Publish an Ad to be succeed.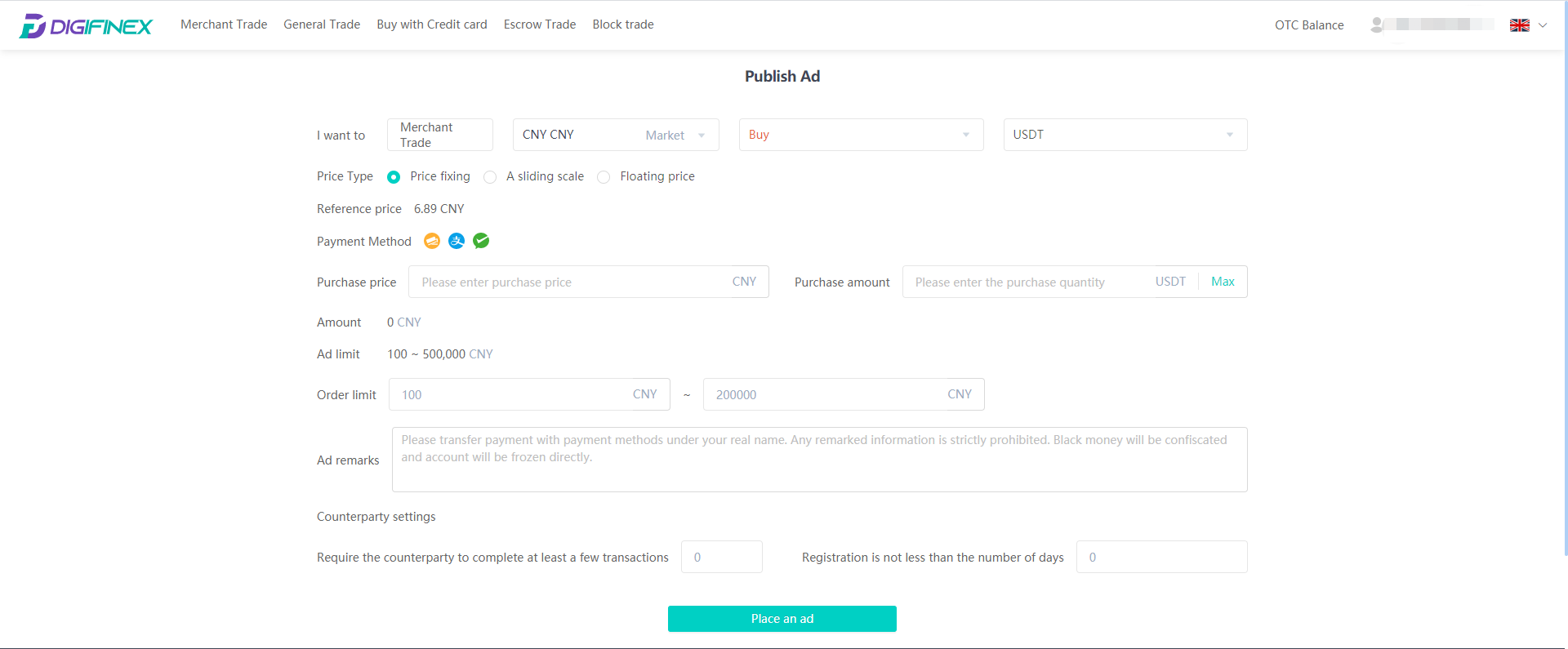 How to ask for help:
Click Here to Get How to Contact Customer Service
Tips, beware of false customer service:
1). Do not provide account password, SMS, Google verification code, WeChat and bank card password to anyone including DigiFinex Exchange Customer Service
2). Please look for the official website: Digifinex.vip & DigiFinex.com
3). Don't click on the unofficial link, beware of computer poisoning information leaks.
4). The DigiFinex exchange staff will not ask you to transfer the payment.
How to join the DigiFinex Community
Telegram Activity Airdrop: https://t.me/DigiFinexAirdrop365
Telegram Official Community: https://t.me/DigiFinexEN
Telegram AMA Community: https://t.me/DigiFinexAMA
Official Facebook: https://www.facebook.com/digifinex.global
Official Twitter: https://twitter.com/digifinex
Official Instagram: https://www.instagram.com/digifinex.global
Official Medium: https://medium.com/@digifinex
Official Reddit: https://www.reddit.com/user/DigiFinex/