If the user needs to change the K-line color, please refer to the following teaching:
In APP:
Step 1: Click the head icon,on the topleft coner-> Click "Setting"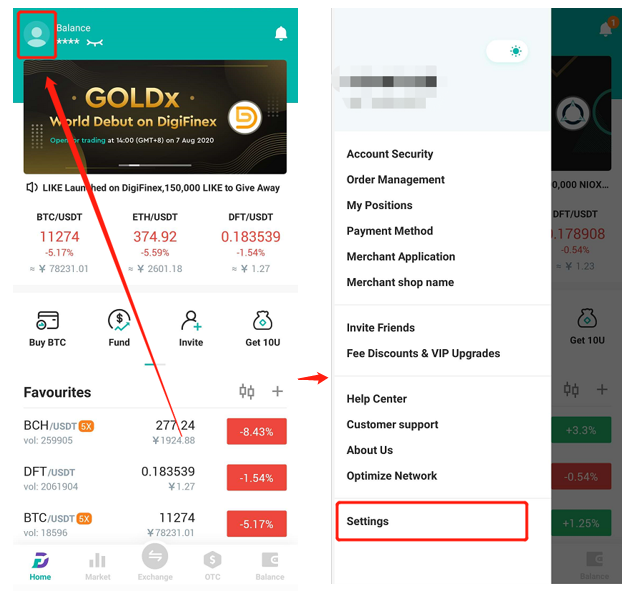 Step 2:Click "Color Preference" to setting the color.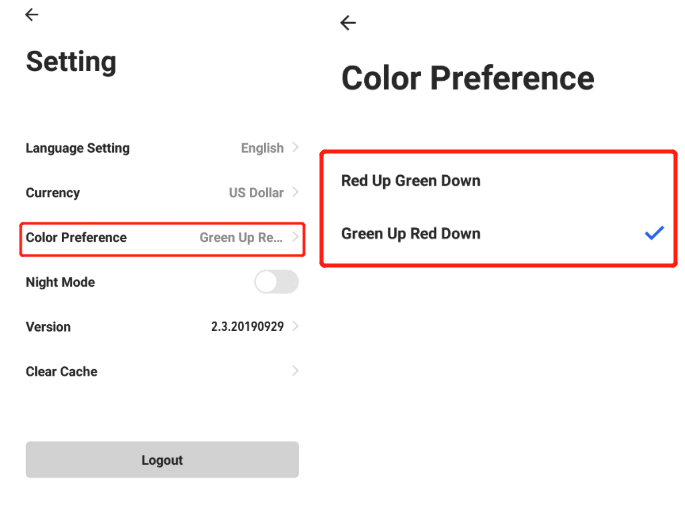 In the Website
Step 1:Please open DigiFinex official website (www.digifinex.com) in your browser and click "Spot" or "Margin"

Step 2: Right click the candlestick chart board
-> Slide to the pop-up's bottom and Click "Properties"

Step 3: Change the Color of Candlestick chart in there

How to ask for help:
Click Here to Get How to Contact Customer Service
Tips, beware of false customer service:
1). Do not provide account password, SMS, Google verification code, WeChat and bank card password to anyone including DigiFinex Exchange Customer Service
2). Please look for the official website: Digifinex.vip & DigiFinex.com
3). Don't click on the unofficial link, beware of computer poisoning information leaks.
4). The DigiFinex exchange staff will not ask you to transfer the payment.
Join our groups!
English Telegram Group: https://t.me/DigiFinexEN
Chinese Telegram Group: https://t.me/DigiFinexcn
Korea Telegram Group:https://t.me/joinchat/Y8UQ1ik6_RswYTU1
Follow us!
Official Twitter: @DigiFinex
Official Facebook: @digifinex.global
Official Instagram: @digifinex.global
Check us out ;)
Official Blog: https://blog.digifinex.com/
Official Medium: https://medium.com/@digifinex
Official Reddit: https://www.reddit.com/user/DigiFinex/