How to Top-Up Your DigiFinex Card
Step 1: Log In
Step 2: Choose Recharge Option
Look for the "Top Up" button and tap it.
Step 3: Enter Amount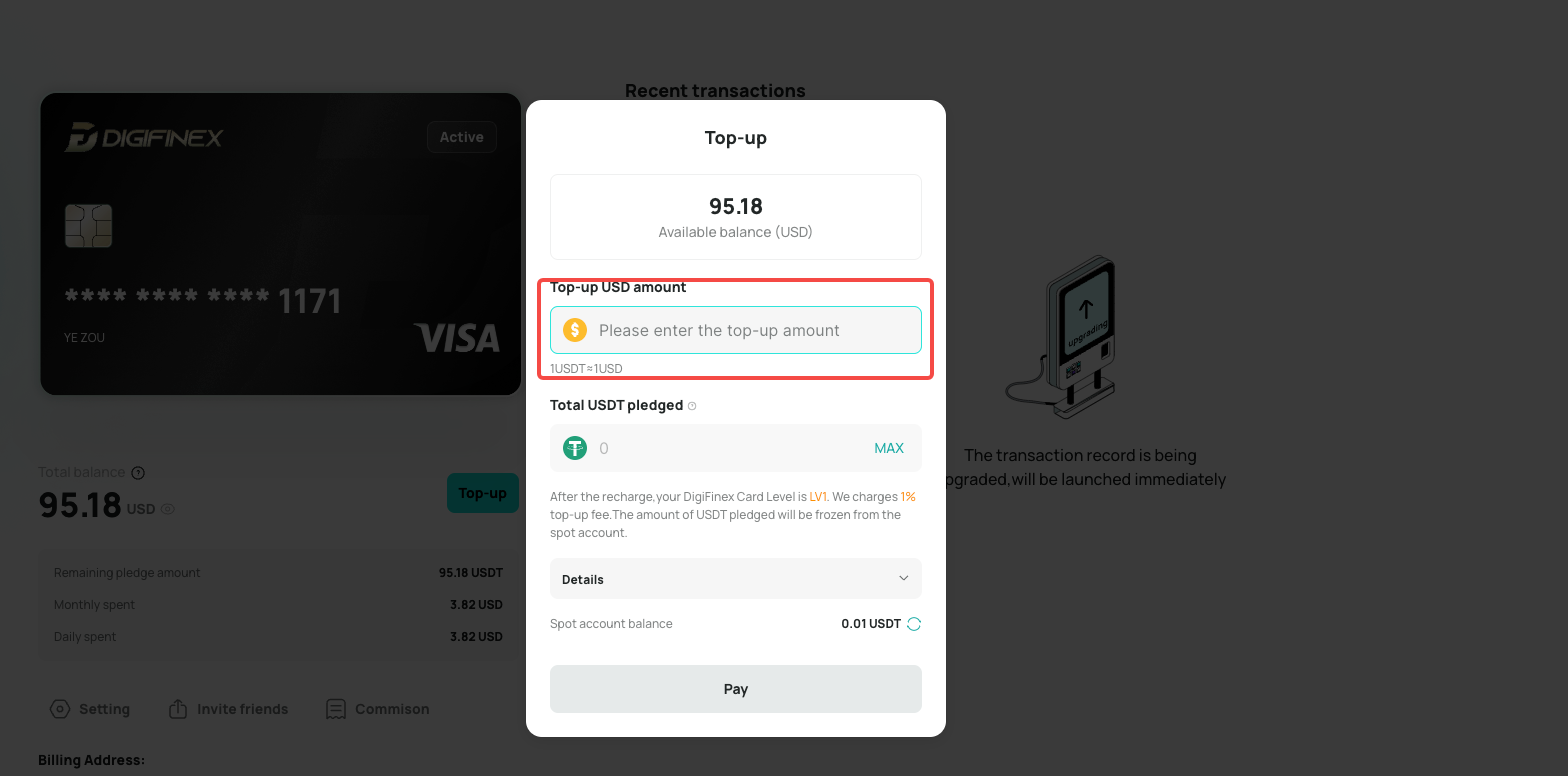 Additional Information
If your spot balance is insufficient, you need to first recharge into your spot account (visit https://www.digifinex.com/en-ww/charge/deposit/USDT )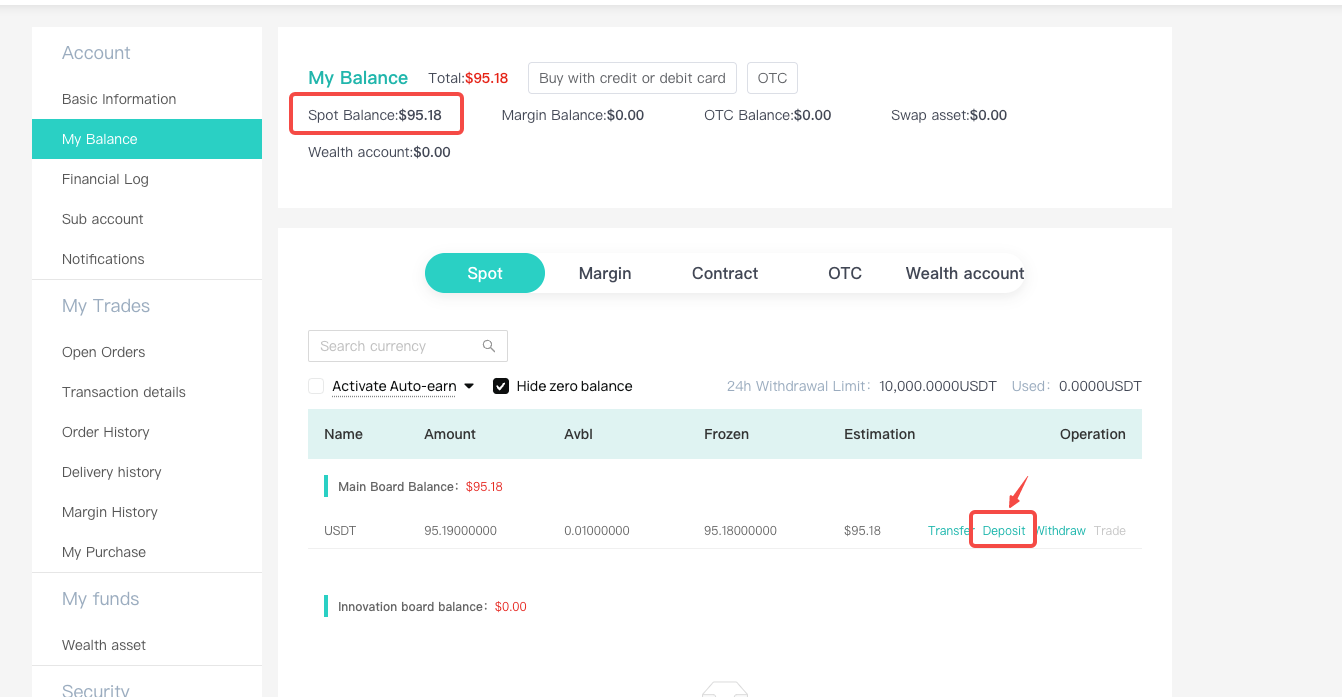 Step 4: Confirm Payment
Review your payment details and tap "Pay" to complete the recharge.
Step 5: Transaction Complete
You will receive a email once the transaction is successfully completed.
You can see the Top-up fees you've incurred in the financial log.