Dear Users,

DigiFinex has supported the contract update for Volt Inu (VOLT).
For details:Announcement on Supporting the Token Swap of VOLT

To celebrate the Volt Inu (VOLT) contract update, DigiFinex and Volt Inu are jointly hosting the following events with a combined airdrop of 72000000 VOLT.

Event period: June 6th, 2023 to June 20th, 2023 8:00 (UTC)
Rewards distribution: all rewards will be distributed in 14 days after this event ends.

Event 1: Follow & Retweet to Share 1,300,000,000 VOLT
Finish the tasks via this page get 5,000,000 VOLT:
https://gleam.io/EA23d/claim-your-free-3000-volt
Complete KYC LV1 get 5,000,000 VOLT (Only for New).
First Deposit > 100 USDT get 5 USDT contract bonus
First contract trading volume > 500 USDT get 5 USDT contract bonus+5,000,000 VOLT
Limited quantity, first come, first served, until all are given out.
Event 2: Advanced Flexible Earn, Enjoy an APR of 100%!​
DigiFinex Earn has launched the VOLT Advanced Flexible Earn.
Earning up to 100%, deposited and withdrawn at any time.
The details can be found in the table:
Flexible Product
Kick-off time (UTC)
Expected APR
Max of Single User
Round 1 Period
(Day)
VOLT
2023/06/06
100%

1,800,000,000

VOLT
30
How to subscribe: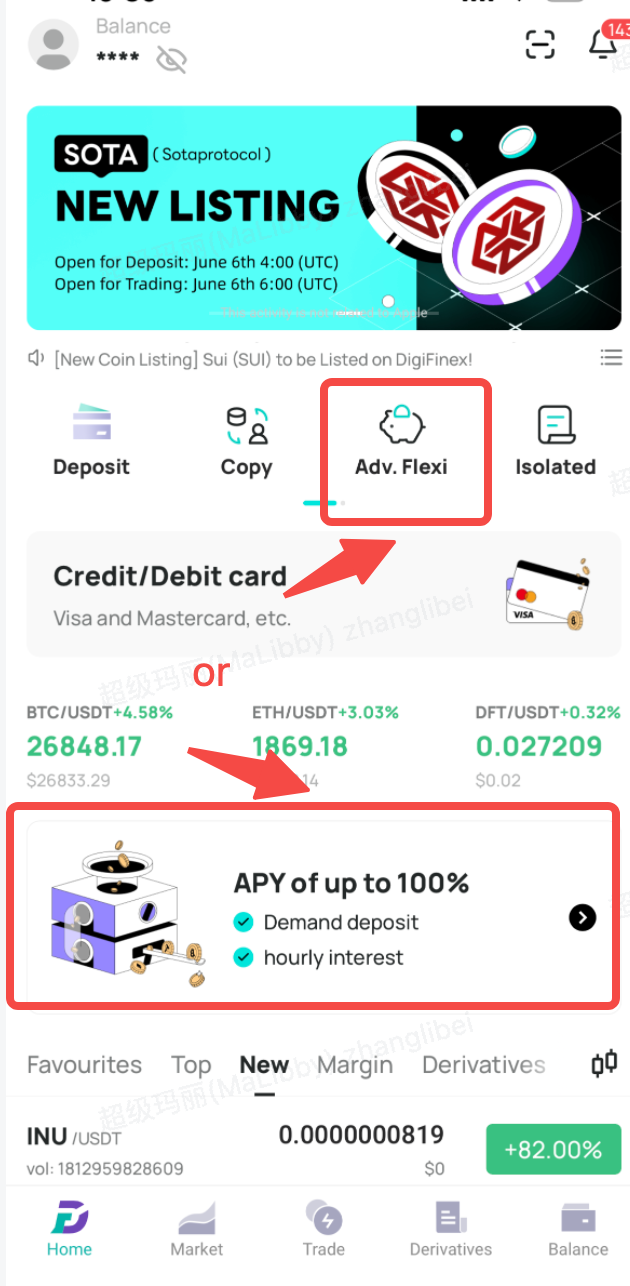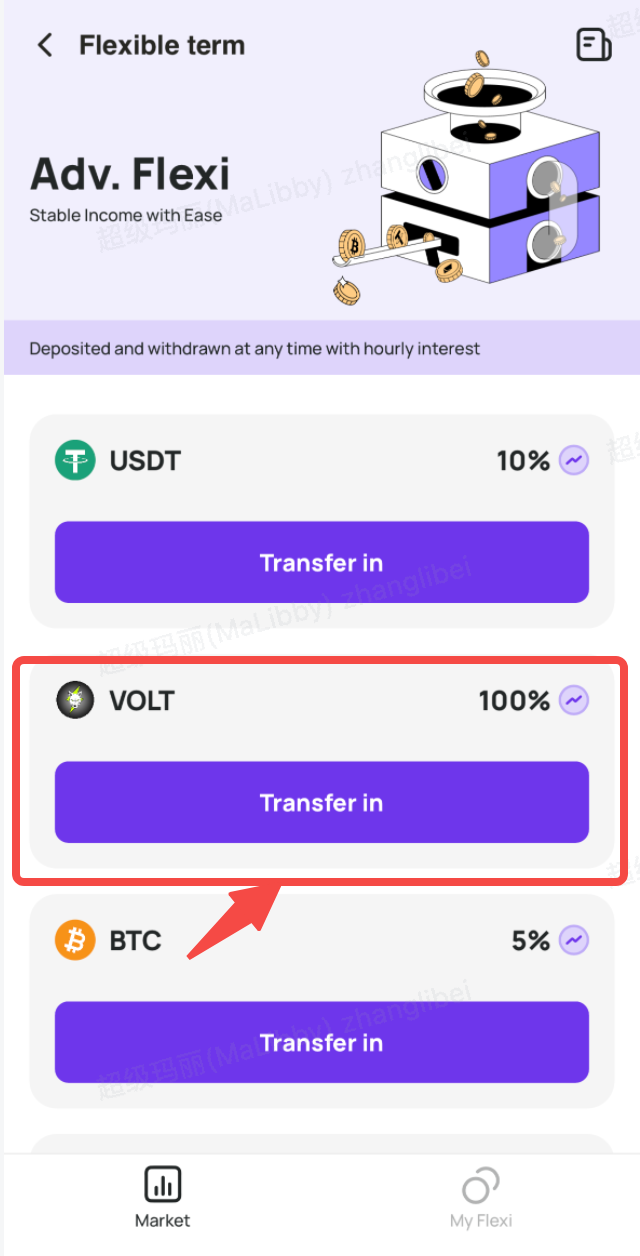 Event 3: Trade VOLT to share 1,800,000,000 VOLT
During this event, users who trading volume (buys & sells) meets the requirements shown in the table below will get the corresponding rewards.
Rank
Trading Volume
Reward
1st
trade VOLT≥10,000 USDT
540,000,000 VOLT
2nd
trade VOLT≥5,000 USDT
360,000,000 VOLT
3rd
trade VOLT≥2,000 USDT
180,000,000 VOLT
Other Eligible Participants

trade VOLT≥200 USDT

trade contract ≥1000 USDT

1, Share 720,000,000 VOLT according to trading volume(Max reward per person: 10,000,000 VOLT)

2,Every 100,000 USDT contract trading Volume get 5 USDT contract bonus

(Max reward per person:1000 USDT contract bonus)
Event 4: Participate in AMA Live Activity share 540,000,000 VOLT ($300)
DigiFinex has invited the guests from Volt Inu, YL and spacechick to host an AMA to discuss VOLT and 'Meme Coins, DeFi and Utilities'.
Set Twitter Space reminder:
https://twitter.com/i/spaces/1nAKErdRBXnGL
Live Date and Time:
Jun 14th, 2023, 13:00 UTC
Venue
: Digifinex Twitter Space
https://twitter.com/DigiFinex
# Live Activity Rewards
AMA Red Packet Reward: $200 VOLT will be shared among 100 Red Packets and will be airdropped to our audience via DigiFinex App during the Live AMA session.
Learn to Earn: $100 VOLT will be shared among 5 listeners who ask questions during the Twitter Space AMA.
NOTE:
1.Please make sure to provide the correct UID for DigiFinex. Otherwise, we will not be able to reward you. If you do not have a DigiFinex account, please register and complete KYC1 first.
2.These event is only open to the main account for receiving rewards. Any fraudulent activity, such as bulk registration, will lead to the disqualification of the participant from the event. Severe fraudulent behavior may result in the suspension of the account.
Project name: Volt Inu (VOLT)
Official website: https://voltinu.in/
Block explorer: https://etherscan.io/token/0x3f7aff0ef20aa2e646290dfa4e67611b2220c597

DigiFinex Team
June 6th, 2023

DigiFinex communities
Telegram Activity Airdrop: https://t.me/DigiFinexAirdrop365
Telegram Official Community: https://t.me/DigiFinexEN
Telegram AMA Community: https://t.me/DigiFinexAMA
Official Twitter: https://twitter.com/digifinex
Official Facebook: https://www.facebook.com/digifinex.global
Official Instagram: https://www.instagram.com/digifinex.global
Official Medium: https://medium.com/@digifinex
Official Reddit: https://www.reddit.com/user/DigiFinex/

DigiFinex (digifinex.com) DIGIFINEX LIMITED reserves all rights of this event, including but not limited to adjustment, explanation, and termination at any time.